Dolly Parton's ice cream she collaborated on with Jeni's Splendid Ice Creams' website was overwhelmed with customers trying to order the limited ice cream flavor.
Jeni's weren't prepared for the massive number of people that would flock to their website to order the Dolly-inspired ice cream and it promptly crashed their website.
Massive Audience, Limited Stock
Did you remember when we told you that Dolly Parton is collaborating on a sweet treat with Jeni's, yes? Well, it debuted to positive reviews from the audience and demand was more than they expected.
The Dolly-inspired flavor, called Strawberry Pretzel Pie, is described as "a throwback to the triple-decker pie from the potlucks of our youths." The taste is described as "layers of salty pretzel streusel, subtly sweet and effortlessly tangy cream cheese ice cream, and lipstick red strawberry sauce."
As for the flavor, the dessert company explained that it's "sweet and salty, with timeless appeal, deep American roots, and makes you feel darn good."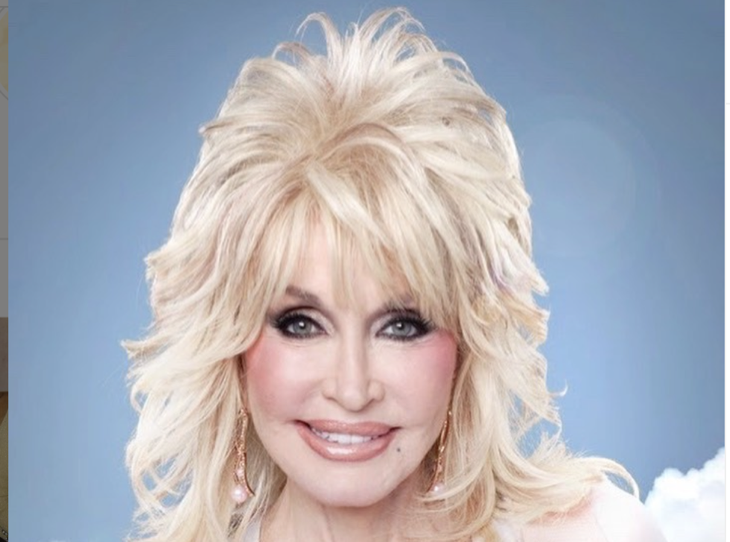 The limited flavor was an instant hit. 10,000 pints of the ice cream flavor were made and orders were restricted to two per person. A portion of the ice cream was made available through Jeni's brick and mortar stores, but was reportedly sold out within a short time as fans lined in front of the stores even before opening hours in order to get their pint of ice cream.
Most of the ice creams, however, were reserved for online ordering. According to data provided by the ice cream brand, they witnessed traffic that was 50 times above what it usually got.
The number of users trying to get their hands on the Strawberry Pretzel Pie was too much for the system and it sadly made sure that many people were unable to check out with their prized Strawberry Pretzel Pie. The ice creams aren't out of order, Jeni's only experienced system difficulties they're currently trying to fix.
Jeni's were sorry about the crash and promised to be back with more of the ice cream flavor, with a 48-hour announcement window, and hopefully a better working site next time?
"Thank you for TRYING to buy our Dolly pints today. We realize this release was disappointing and we're so sorry it's been a frustrating experience," Jeni's apologized to their fans via their social media pages.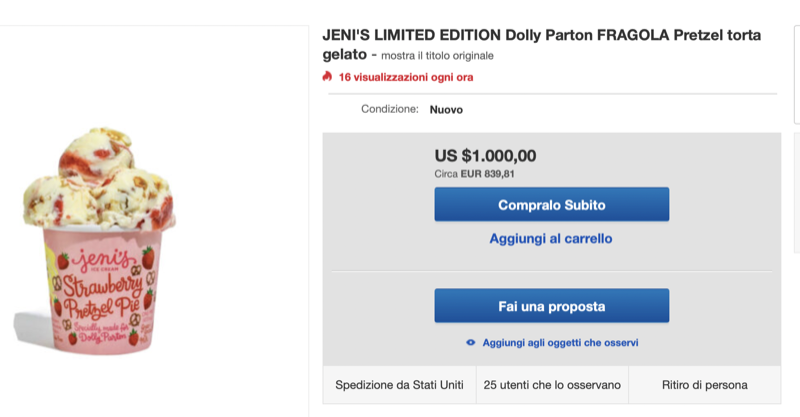 Dolly Parton Strawberry Pretzel Pie Goes for Big Bucks On eBay
At least two listings for Dolly and Jeni's Splendid Ice Cream collab on eBay are asking a steep price of $1000 for one pint of the ice cream, shipping fees excluded. So far, no one's made an offer for the ice cream flavor and the huge price appears to only exist within eBay's marketplace.
Scrumptious Charity
Sales of the limited-edition ice cream will benefit Dolly Parton's Imagination Library. It's a charity organization that provides free books to children around the world for up to five years of age. It is meant to encourage learning and the love of reading in kids.
It is especially important to Dolly because in a way it feels sort of personal. "He was the smartest man I have ever known," Dolly once said of her dad, "but I know in my heart his inability to read probably kept him from fulfilling all of his dreams."
Be sure to catch up on everything happening with Dolly Parton. Come back here often for Dolly Parton news and updates.
Photo Credit: Dolly Parton Instagram