A lot of couples learned one or two new things about their spouses during the lockdown months of the global coronavirus pandemic. It was pretty much forced on couples to spend some quality time together because of the movement restrictions. That includes Grammy award-winning star, Miranda Lambert. In an interview with an online magazine, Miranda reveals details of her upcoming album titled The Marfa Tapes, and the numerous road trips she took with her husband, Brendan McLoughlin.
Grammy Award Nominations
The superstar who is expected to perform her country hit song 'Bluebird" at the Grammy awards, enjoyed the thrill of rehearsing with her band after such a long time because of the lockdown restrictions. For her, it has made her thankful for been alive above every other thing. Miranda's album, "Wildcard", was nominated for the best country album at the just concluded Grammy Awards on Sunday. She also got nomination nods for best solo performance by an artist as well as best country song for her hit, "Bluebird".
Road Trips With Her Husband, Brendan McLoughlin
A two-time Grammy award winner, Miranda disclosed that the road trips with her husband, Brendan, due to the restrictions on shows during the height of the COVID-19 pandemic turned into a good thing, as they got to spend time together. In a joking manner, she said she never knew her husband could tolerate her lifestyle, as she normally spent the greater part of the year traveling around. Not with the restrictions in place, she got to see things she would normally have missed during a music tour. Well, talk about taking the positives out of an unusual situation.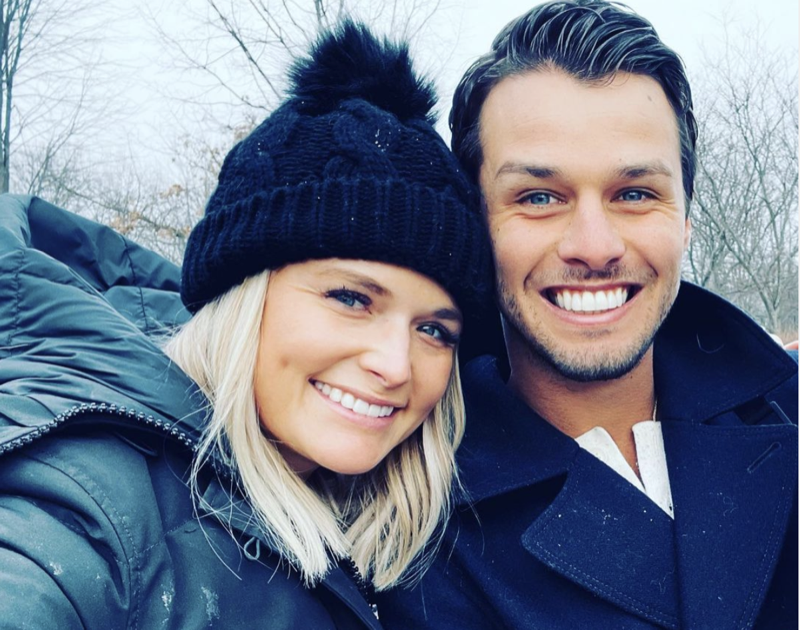 Miranda Lambert said that she had so much fun on the road trips while listening to crime podcasts and discovering new things about themselves as a couple, as they had only just recently got married.
It must have been such a fun-filled experience for the Grammy award winner, away from the speed of a tour.
The Unusual Making Of The Marfa Tapes Album
The making of the Marfa Tapes album is something quite out of the ordinary. Well, artists are known to her inspiration for songs from unusual surroundings sometimes. According to 37-year-old Miranda, the songs on the album were written alongside two friends at a location on Marfa she didn't reveal.
The songs numbering between 15 to 20, which Miranda Lambert did not think would become part of an album, were written and composed as they sat around a campfire on a cool evening. The location which she only described as been a"vortex", was the perfect setting to write a couple of country songs in an environment that was great with its natural aura.
Well, we are glad she spent some time relaxing at her hideout on Marfa, as she came out with the country song loved by several people, " Bluebird".
The Grammy awards were held this past Sunday, on the 14th of March, 2021.