Taylor Dee, whose real name is Taylor Carroll Dawn, has been reported dead on 14 March 2020. She was driving a 2002 Chevrolet Trailblazer on Texas State Highway 183 toll lane around 10:30 p.m., according to reports by CBS. Officials have released a statement saying that she attempted to take the exit to Highway 360, but is believed to have merely missed the turn and crashed into a barrier.
Facts about Taylor Dee's death
According to officials, suspicion as to the cause of the crash is heavily inclined towards Taylor, who was the driver, being intoxicated while driving. A toxicology screen is being carried out and nothing has been disclosed so far regarding her state during the crash.
Another unnamed individual, a 35-year-old man, was said to have been in the car with her at the time and was taken to the hospital due to receiving minor injuries, and has since been discharged.
The car reportedly spiraled into the air, before hitting a sign with its roof on the way down.
It was also reported that the Green Grass singer was not wearing her seatbelt during the crash and was ejected from the car immediately afterwards. She was found outside the vehicle in grave condition, according to the Police, and was transported to a local hospital where she was confirmed dead that same day due to the injuries she had sustained.
An investigation is being carried out, but the Police revealed that it doesn't seem likely that there will be any criminal charges resulting from the accident.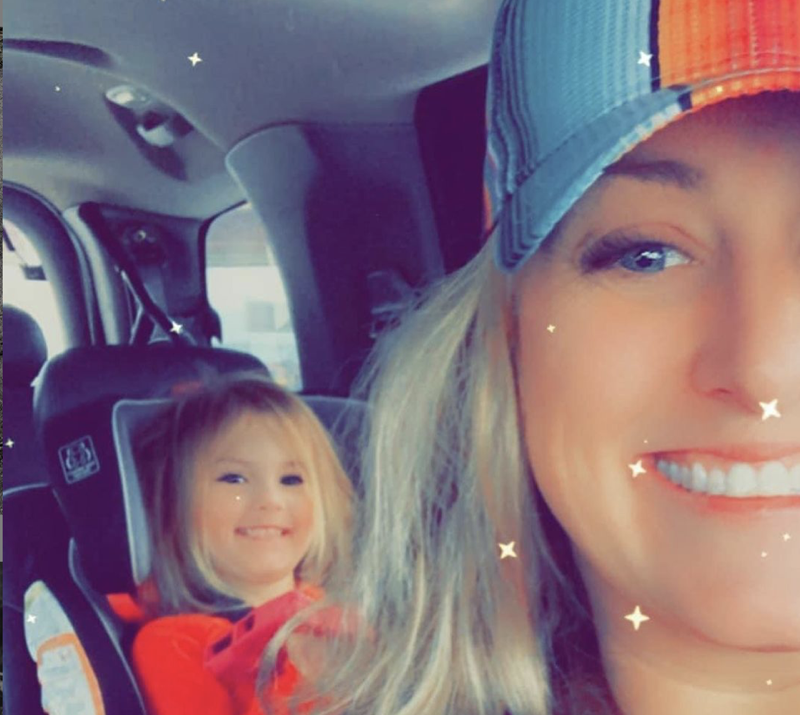 Taylor Dee's legacy and family
Taylor Dee was a rising country music artist who first made a big impact after the release of her debut album, with her lead single Buzz, released in June 2019, charting favorably in England and Canada. She was said to have competed in American Idol (2009) and The Voice (2015) but felt defeated when she wasn't placed in either of the shows.
Her bio mentioned that she came from a struggling family with parents that were always fighting. As a kid she was shy and quiet and wrote down everything she felt in her journal. Another thing she loved doing as a kid was listening to her favorite artists.
She loved touring and spent a lot of time touring around Texas. She even performed a concert on the Rancho Loma Vineyards in Fort Worth stage two days before her death.
Taylor Dee was also a mother to two young kids, a son, Vayden and a daughter, River, who she'd shared on her socials as she goofed off with them.
A go-fund-me campaign was created at the wake of Taylor Dee's death and has so far raised $12,000 of its $15,000 goal.
Reaction and Comments about her death
Linda Wilson, President of the Texas Country Music Association, mourned the deceased singer in a statement to KTVT, "Taylor Dee was the real deal — a true talent with a heart and passion not only for her music but for people. In every performance, her talent was evident, but more importantly she allowed her fans to know her heart. She will be missed tremendously."
"Taylor caught people's attention everywhere she went with her large wild personality and charming smile," her agent told E! News. "She blew listeners away every time she stepped in front of the mic. The power of her beautiful vocals were felt deep within the soul. Her energy and passion were so contagious that she left every show with a new team of supporters and fans."
"Taylor adored her children, family, friends and fans; loving them with everything she had," her agent recollected about Taylor's love for her kids and her work "Taylor Dee will be deeply missed by so many but her powerful voice and message will echo for eternity. Life is short, Live your dream, Laugh along the way."
Taylor Dee, whose real name is Taylor Carroll Dawn, has been reported dead on 14 March 2020. She was driving a 2002 Chevrolet Trailblazer on Texas State Highway 183 toll lane around
View this post on Instagram
The last post on her official Instagram page announced her upcoming acoustic EP Why Would I on February 24, but no release date was mentioned. The picture was in black and white and was taken with her underwater.
Fans have since shared their deepest condolences and sorrow at the loss of the talented singer in the comments section of the post.
It's truly a sad story to hear the loss of someone so full of hope and dreams, made sadder still by the kids she left behind who must be terribly missing her.
RIP Taylor Dee!
Photo credit: Taylor Dee instagram