Carrie Underwood country music singer/songwriter, wowed fans with the performance of her first ever bilingual single, and she further raised the roof when she switched from singing English lyrics to Latin ones. But I don't think it's anything compared to the energy that the duo gave to the song and the performance. It was really something.
Carrie Underwood stuns the crowd with her Latin singing skills
Carrie Underwood, 38, and David Bisbal, 41, brought on their A-game for their Latin American Music Awards Performance on Thursday. There were glittery lights flooding the stage, and basically drops of "Tears of Gold". They ended their performance on a literal high note, with fireworks spewing from the stage amidst the cheers from the crowd.
The Thursday evening performance at the awards show was the first time the duo performed the song live. They matched each other in black ensembles and emerged from a curtain of sparkling lights, performing the song in both English and Spanish language.
Fans were nevertheless stunned out of their minds to see Carrie Underwood belting in Spanish.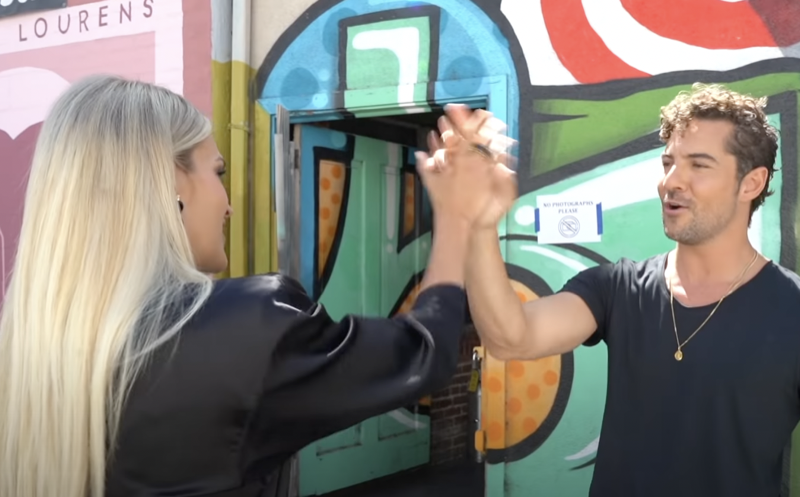 What it means for Bisbal to collaborate with Underwood on "Tears of Gold"
Bisbal and Underwood released the bilingual single in early December, along with a music video that saw the two singing about what it means to know that you're about to lose someone you love. The accompanying music video was directed by Alexis Morante and the song appears on Bisbal's rerelease of his album "En Tus Planes".
'Cause when they fall from your eyes they'll be beautiful/ It's the sweetest goodbye that I'll ever know/ 'Causе it's rainin' ('Cause it's rainin')/ 'Cause it's rainin' ('Cause it's rainin')/ 'Causе it's rainin' ('Cause it's rainin')/ Tears of gold' the duo sings in the chorus of the song.
"I am very proud of our first collaboration," Bisbal told Rolling Stone in a prior interview. "The video was shot in Los Angeles and it was very special because I love Carrie and truly admire her courage."
He later added that Underwood has "shown a profound admiration for the Spanish language with her wonderful vocals on the track and I am honored to collaborate with Carrie on her first bilingual Spanish song. I hope you enjoy the blend of country and pop music on 'Tears of Gold' as much as we do."
Be sure to catch up on everything happening with Carrie Underwood. Come back here often for Carrie Underwood news and updates.