Night in the Country (NITC), the largest country music festival in Nevada, is expanding to North Carolina this summer. The inaugural festival will start on August 26 at 8:00 AM and will end on August 28, at 5:00 PM at the Tryon International Equestrian Center.
NITC Nevada is famous for its country music and its variety of daytime activities including Bands, Brews & Que, Grapeland, Maze Bar, the PeopleChase 5K, Craft Beer Experience, Music & Mulligans Golf Tournament, Trap Shooting Tournament, Vino Van Gogh, and more.
Yet, NITC Carolinas promises this festival's expansion will not be an ordinary inaugural year of the country music festival, and people should "expect beyond the range of expectations" for what NITC Nevada is known for. In addition, they will feature live music and DJs during the day and "more nightlife experience after the concerts."
"This is a festival where people can stay on grounds overnight, which makes it even more fun, So it makes it a great thing to do with your friends if you want to get away or you can get a private cabin by yourself and just really do a couple's thing," Michelle Yelton, Tryon International equestrian center, said in an interview with abc13 News.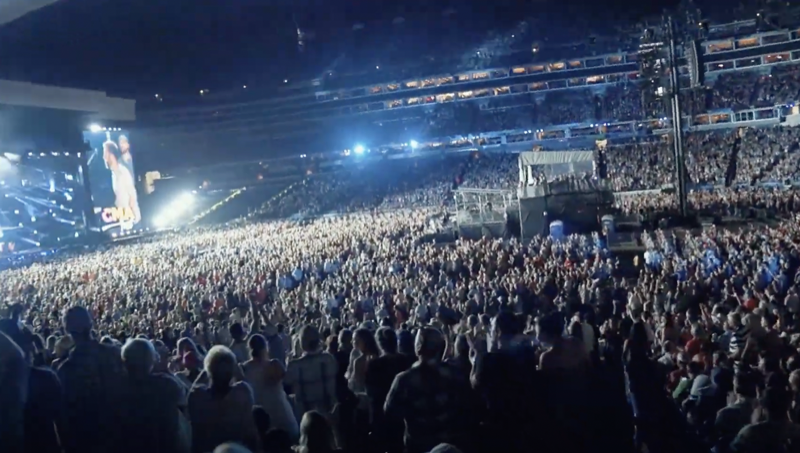 NITC 2021 Lineup
NITC 2021 has recently dropped its lineup for acts and music icons. Hitmakers and country music icons are set to grace the main stage at night. Pop-up performances in the Pavilion, at Bands, and Brews and Que are assigned to entertain people by the day.
Here's the full line-up on its Main Stage:
On Thursday, August 26, the show will feature Old Dominion, Chris Janson, Tyler Rich, and Niko Moon.
On Friday, August 27, the line-up includes Miranda Lambert, Big & Rich, Lainey Wilson, and Heath Sanders.
On its last night, Saturday, August 28, Chris Young, Chase Rice, Ingrid Andress, and Kameron Marlowe will conclude the night.
NITC is still to drop its lineups for the Inside Club 828, The Pavilion, Bands, Brews and Que, and Club DJ soon.  For tickets and to learn more, GO HERE!
Amidst Pandemic
The pandemic also canceled, just like any other public gatherings, the NITC 2020 festival. The festival was scheduled for July 23-25, 2020, at the Lyon County fairgrounds north of Yerington, Nevada as a benefit for the Boys and Girls Club of Mason Valley. The annual festival is believed to gather an expected number of 30,000 country music fans.
However, NITC is determined to fill in the gap this year with the staff from the equestrian center, assuring they will adhere to any COVID-19 health guidelines and protocols given by the Centers for Disease Control and Prevention (CDC).
Be sure to catch up on everything happening with Country Festivals right now. Come back often for country music and celeb news and updates.