Country music legend Dolly Parton has a solution for those seeking their very first post-pandemic excursion. Imagine an experience that combines country music, food, flowers, and entertainment.
Ready to mark your calendar as soon as you learn more? Get ready to say, "Good golly, Ms. Dolly, we love you!" when you find out what this country music queen has created.
Dolly Parton Welcomes Visitors to Flower & Food Festival At Dollywood Theme Park
Warning: You'll want to replay Dolly Parton's "When Life Is Good Again" over…and over… and over… when you learn exactly what Dolly has planned for her theme park reopening! And yes, we've got the video for you to put on replay:
The Dollywood theme park is serving as host to the Flower & Food Festival. Nestled in the Smoky Mountain region of Tennessee, the festival will feature thousands of flowers and a delicious range of food options, from beef bulgogi nachos to funnel cake.
"The Smokies really were the inspiration for this festival," explained Dolly. "When I was a little girl, I loved springtime because everything seemed so bright with color."
And for those who struggled with the pandemic lock-down that involved staying inside, Parton has sought to provide a happy post-shutdown experience.
In her childhood, she recalled welcoming warm weather because "you just felt like you could finally get out of the house after being cooped up in there for so long, which is something I know we're all feeling right now. But the thing I remember most about those spring days were the flowers that would start blooming all over the hills."
Flowers all around the park, as well as plant sculptures, will welcome visitors. As for the food specifics?
A new dining pass gives visitors the option to try out five meals from any of the festival's food stations, such as a cuban sandwich with plantain chips or a lemon curd and blueberry liege waffle.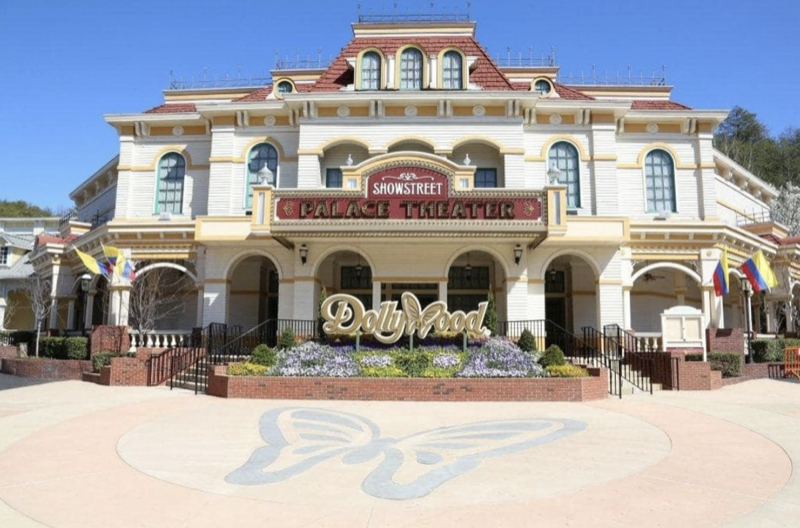 Dolly Parton Gushes Over Country Music Performances At Festival
Food is fabulous, and flowers are gorgeous, but what really makes Dolly gush? The country music performances offered at the festival!
"Something else I'm happy about this year is that not only do we have all the flowers, we're also bringing in a lot of great music to the festival. I just know it is really going to make the whole park feel so joyful," she exclaimed.
Special events include Dolly Parton's Stampede, designed to feature musical performances, horse-riding stunts, and a four-course feast. The show and meal put the emphasis on family entertainment.
Various ticket options are available. While Dollywood is now open for the season, Dollywood's Splash Country will wait until Saturday, May 15 to open its doors.
The theme park tickets include pricing options for adults (ages 10 to 16), such as $79 for a one-day pass. Also offered are special prices for seniors and children under age 10.
Be sure to catch up on everything happening with Dolly Parton. Come back here often for Dolly Parton news and updates.
Photo Credit: Dolly Parton Instagram