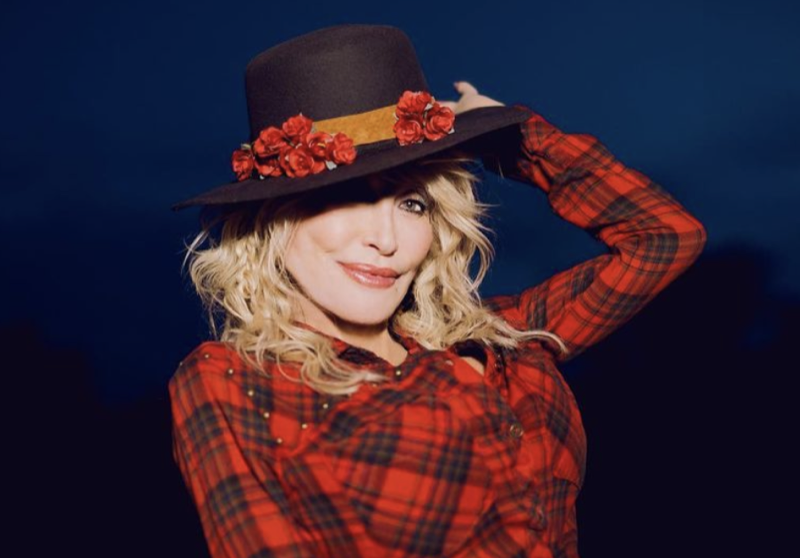 For a long time, the country music singer-songwriter Dolly Parton has dreamed of seeing the day a Broadway Musical about her incredibly successful life is made. The pandemic might have delayed or even cancelled some of the plans Dolly and her team have made so far, but that does not mean she's not pushing onward with the idea of a Dolly Parton biopic. She even has a clear idea of who she wants to play her.
Dolly Parton Endorses Kristin Chenoweth to Play Her in Biopic
During a recent appearance on Mr. Nashville Talks, the "Dumb Blonde" singer talked about her passion for Broadway musicals, saying that she hopes to one day get a feel of them by starring in one of their productions.
"We were talking about doing my Broadway musical and we were really, really far out ahead of that, and then Covid hit and that changed my mind about a whole lot of things," Parton said.
"I do intend someday to be on Broadway, but I'm thinking now that I might do my life story as a feature," she said. "Maybe possibly even a musical feature, so we're in talks about that."
Speaking on the person she wants to portray her on screen, she named the "Wicked" actress Kristin Chenoweth. "I love Kristin Chenoweth," Parton said. "She's just absolutely fantastic."
According to Dolly Parton, other actresses can still get the opportunity to play her because she's looking forward to a well-rounded story of her life and incredible career milestones. "We'd probably have to have-as long as my career has been-like a little Dolly and a middle Dolly and then the older one," she shared.
Parton is currently promoting her first ever novel "Run, Rose, Run", which she co-wrote with best-selling author James Patterson. She also wrote 12 songs to complement the story of the young girl aspiring to be a musician.
Patterson brought his story-telling expertise and Parton brought her knowledge of the music industry. Together, the pair penned a book that was praised by fans and critics alike.
Be sure to catch up on everything happening with Dolly Parton right now. Come back here often for all Dolly Parton spoilers, news, and updates.