Reba McEntire "Revived, Remixed, Revisited" box set, which reimagines some of her most popular songs in new and exciting ways, will be released on October 8.  Reba is a country music legend and her songs have withstood the test of time over the decades.
On "Revived", the country singer-songwriter will be re-recording 10 classics with new arrangements, updating it with the changes it has undergone through the decades in her live shows.
"Remixed" will get the dance treatment at the hands of some of the most famous remixers. For "Revisited", she and producer Dave Cobb will strip down ten vintage tracks, including her famous love triangle ode, 1993's "Does He Love You," re-created with Dolly Parton taking on Linda Davis's role.
"Revived" will also explore how the country superstar is feeling about her career. In early 2020, just before the pandemic, McEntire returned to Universal Music Group Nashville, where she spent the first 32 years of her successful career recording for the Mercury and MCA imprints.
Reba McEntire on Returning to Universal Music Group after Ten Years
Reba McEntire also opened up about how she returned "home" to her former label and what motivated her to revisit her decades of catalog.
One of the first things that UMGN president Cindy Mabe did was review the "I'm a Survivor" singer's catalog after she ended her 10-year absence from the label.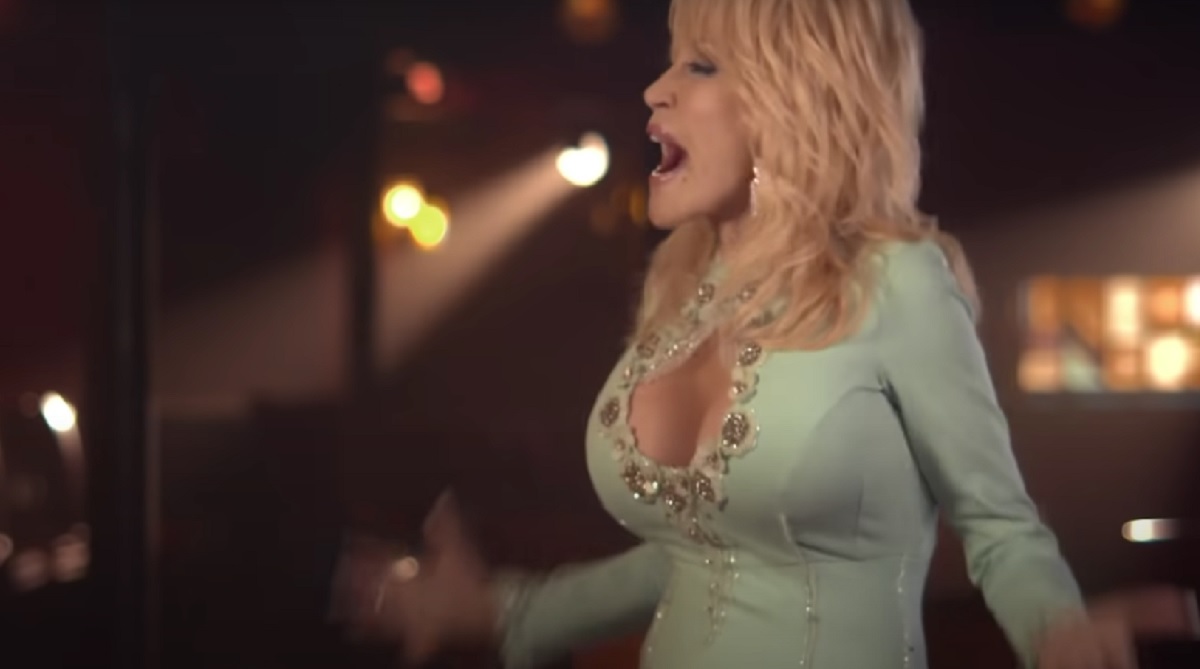 "I was flabbergasted," McEntire says. "She asked me, 'You haven't spent that much time with your catalog? How come?' And I said, 'Well, I'm looking forward to what we can record next, not what have we done in the past.' And she said, 'I think it's time.' My team went over to Universal to listen to all their ideas. I haven't been shown that much attention from a record label in I don't know how long. I was flattered. I was overwhelmed. It was heartwarming. I was very honored."
When asked if she was motivated to do the box set just to connect with her old fans or to bring in new ones, she answered that she was thinking of both when she decided to revisit her former catalog.
"Absolutely both. My fans are so loyal and have been with me forever. To be able to do the songs that they have listened to for years, I think they'll get a big kick out of it… Just to help conjure up the great times and good memories… There's [also] going to be people listening today that weren't even born [when I cut some of these songs]. A lot of people listening today are going to be saying, "Well, that's what mom or grandma were talking about. I like it too." That'd be wonderful. I'd love that."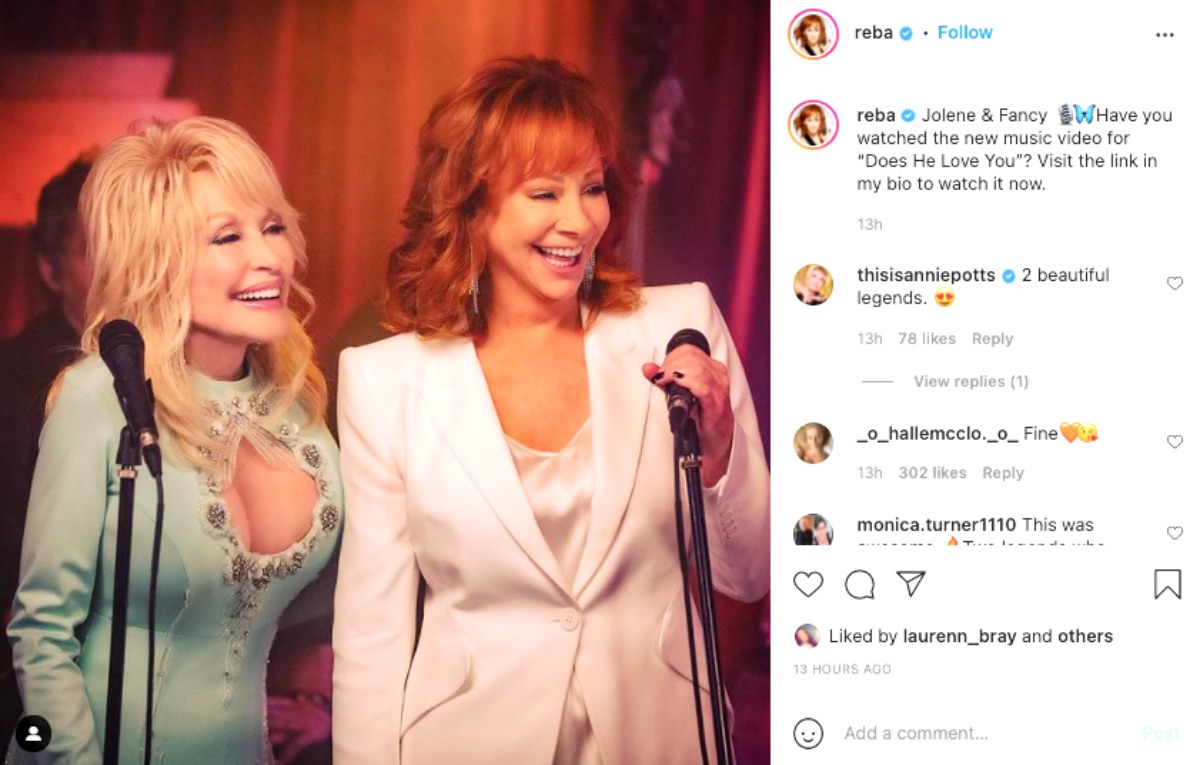 Reba on Her Joy to Finally Collaborate with Long-time Friend Dolly Parton
Reba McEntire and Dolly Parton have been friends forever, but for decades since their friendship blossomed, the two country superstars were yet to bless fans with a duet. The wait was finally declared over this year when Dolly Parton and Reba McEntire collaborated on the single "Does He Love You".
"I'm shell shocked. How have we not done one?" she exclaimed at the number of years it finally took for her and Dolly to work together. "Every time I'd hear Dolly doing a duet with somebody else, I would get a little sad or a little jealous, like, "I want to do a duet with Dolly.' Everything happens for a reason and timing is everything. So it worked out perfectly."
As for how she was able to get Dolly on board, she said that she got her manager reach out to Dolly's manager, because she didn't want to put the "Jolene" singer in a spot.
She and Dolly Parton didn't record the song together, but they did get together for the video which was dropped three days ago.
Explaining how the song differs from the original, Reba said that the emotion the song was performed with definitely evolved.
"The way that Dolly and I approached it, it's like confrontation on Valium. It's kind of like, "I know you. You know me. We're adults." Whereas when I did it with Linda, that was mid-'90s, and it was like catfight city. Now it's like, 'I don't like him. Do you like him? You can have him.' So it was totally different. It was confrontation, but not hatred."
Be sure to catch up on everything happening with Reba McEntire right now. Come back here often for all Reba McEntire spoilers, news, and updates.