Luke Combs brings a lovelier side to the year that many would happily strike from their memory by taking us back to the happy moments of his August 1, 2020 wedding to Nicole Hocking, who he's been dating since 2016, in his latest music video.
The couple married in an intimate beach ceremony at their Southern Florida home after being engaged for two years in 2018.
Luke Combs Sings About His New Found Faith in Love
While Charlie Putt would have us believe in a Sasha Sloan song that he doesn't "think love lasts forever", Luke Combs is not so sure about it. In the song, we hear Combs singing about a love story that makes one rethink that maybe love lasts "Forever After All".
The video for the single "Forever After All" features moments from the 2020 wedding, as he married his "best friend" in a hurricane Isaias threatened ceremony attended by family and friends. Another side of the video shows Luke Combs singing along with the song in a studio, and an old man sitting at a table with a young girl, going through years of family pictures with her.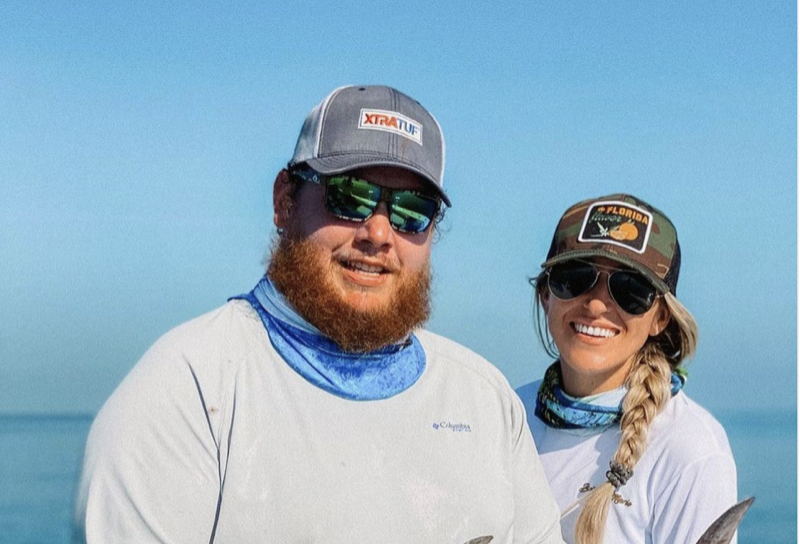 This would be the third song released by the country singer that related his love for his wife. The other two songs are "Beautiful Crazy" and "Better Together". "Forever After All" is a part of What You See Ain't Always What You Get, the October 2020 released deluxe edition of his Billboard chart-topping 2019 album, What You See Is What You Get.
Two months after its release, the song is currently vying to become Combs' eleventh airplay no. 1 single. Speaking about his wedding, Combs called it "heavy", but "in the best way" in a November interview. "I didn't know I was gonna cry that much, but I did, I did. I was like the doubled-over crying guy," he added.
View this post on Instagram
Combs also has other projects he's currently working on, like a third studio album and he's even teased that a bluegrass album is in the works. "I wrote a bunch of bluegrass songs in June of this past year and [I have] plans to write a bunch more," he announced.
Combs is still tentatively planning to have a bigger COVID and Hurricane-free wedding ceremony with family and friends later in 2021.
Combs on What the Video for "Forever After All" Means To Him
The "Beer Never Broke My Heart" singer shared on his social media channels the joy of having to include his real-life wedding footage in the music video. "All of my music videos mean a lot to me, but this one is super special since it features a lot of footage from Nicole's and my wedding. That was the best day of my life and I'm super lucky to be married to my best friend," he wrote.
Keep checking Country Music Lane for daily country music news and Luke Combs updates.