Miranda Leigh Lambert is one of the most revered faces in the country music genre. She was born on the 10th of November, 1963, in the town of Longview, Texas but was raised by her parents, Rick and Bev, in Linsdale, also in Texas. The 37-year-old country music superstar was given the name Miranda, in honor of her great-grandmother, Miranda Lucy. Her career as a country music singer and songwriter has won her several awards and accolades, as she remains the only country music artist to have won more Academy of Country Music Awards in history.
Humble Beginnings For Miranda's Successful Music Career
Miranda developed a love for country music at a very tender age, as she was surrounded by people who loved the sound of guitars. Her father, Rick, played the guitar regularly at home. She grew to become a passionate fan of you try music greats like Merle Haggard. At the time, her parents were working as private investigators and were part of the investigative team working to impeach President Bill Clinton.
Miranda revealed that her songwriting skills developed because of the experiences she got from the work of her parents in sheltering domestically abused women and children as part of their faith-based ministry. Her song, "Gunpowder and Lead", attest to her experiences.
In 2001, Miranda released her self-titled album, Miranda Lambert, containing 10 songs. She would later be a contestant in the 2003 edition of the Nashville star, where she finished in third place and caught the attention of panel judge and Sony music executive, Tracy Gershon. She would release her first album in 2004, Kerosene, after signing a deal with Epic Records in 2003.
She wrote 11 out of the 12 songs on the album, which went on to become a platinum success. The single, Kerosene, got nominated for The Best Female Country Vocal Performance at the 2007 Grammy Awards. She won her first Grammy Award in 2013, for her song, "The House That Built Me". From then on, Miranda has received loads of Grammy awards for her albums like her 2014 album, Platinum, and her 2019 album, Wildcard.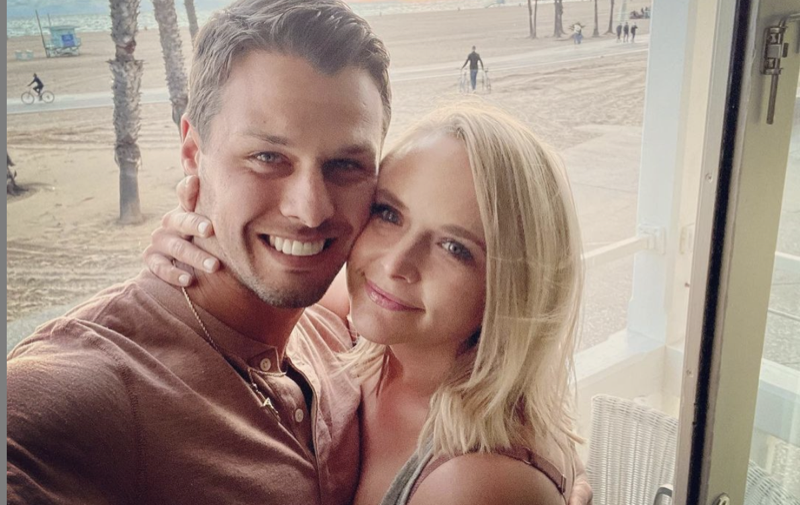 Personal Relationships And Marriage
Miranda began a relationship with the popular country music star, Blake Shelton, in 2006. Four years later, in May 2010, the pair announced their engagement. They will get married a year later in May 2011 at the beautiful Don Strange Ranch, located in the city of Boerne, Texas. After about four years of been married, they got divorced on the 20th of July, 2015.
In September of 2015, she met the R&B crooner, Andersen East, at the Live On The Green Music Festival in Nashville. They began dating in December that same year. Two years later in April 2018, they broke up. Before their break up, she started dating the lead vocalist of the Turnpike Troubadours, Evan Felker, though they would break up 6 months later in August.
On the 16th of February, 2019, the country music superstar announced that she had got married to police officer Brendan McLoughlin on the 26th of January, 2019 in Tennessee.
Be sure to catch up on everything happening with Miranda Lambert right now. Come back often for country music and celeb news and updates.
Image credit: Miranda Lambert Instagram