Clint Black is an American singer and songwriter of repute, who has also been involved in the Hollywood industry by acting in several films and reality TV shows. The 59-year-old country music star is married to the 64-year-old actress and singer, Lisa Hartman.
How The Relationship Blossomed Into Marriage
Their relationship started in 1990 after Lisa met Clint after he had just finished with his performance in Houston, Texas, on New Year's Eve. The two did a remarkable job of keeping their loving relationship under the wraps and away from the limelight until they released a picture to celebrate their engagement.
The couple held a quiet wedding ceremony on the 20th of October, 1991 in the city of Katy, Texas. They celebrated 29 years of marriage recently, with Clint sharing an anniversary photo of him and Lisa in a romantic moment on Instagram. He penned a romantic text below the photo, where he thanked God for bringing Lisa into his life and extolled Lisa for making the marriage a blissful journey.
Life As A Married Couple
Clint and Lisa are both talented vocalists, with their 1999 hit duet song, "When I Said I Do", been the recipient of many music awards. It was the first single released by Clint from his eighth studio album, D'lectrified. The hit song got nominated for the Best Country Collaboration song at the 42nd Grammy Awards in 2000. They also recorded another duet "Easy For Me To Say", in 2002.
The couple was blessed with their daughter, Lily Pearl Black, in 2001. As of now, she is the only child of Clint and Lisa. Lisa and Clint first settled down in the town of Laurel Canyon, Los Angeles, California after their wedding but have since relocated and stayed in Nashville, Tennessee for the past 19 years.
Lisa Hartman Black was invited to render her first performance at an event held by the prestigious country music hall of fame club, Grand Ole Opry, in October last year.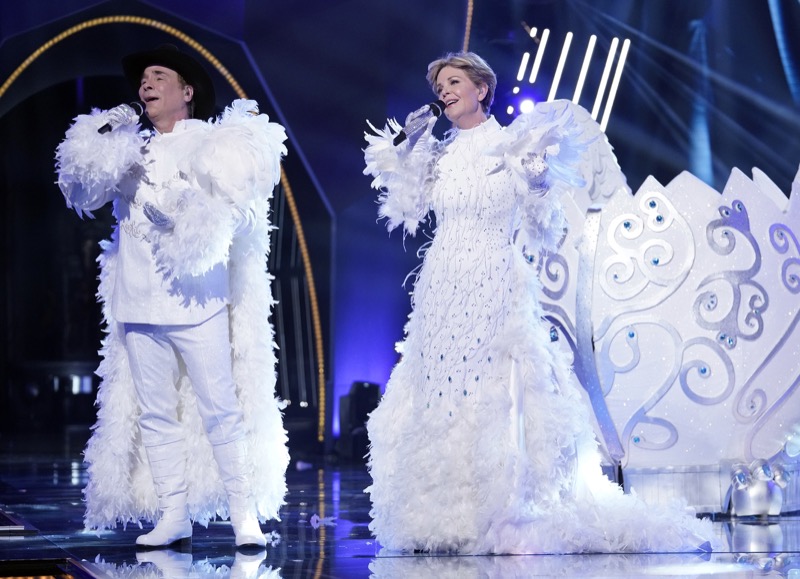 The Secret To Their Long-lasting Marriage
All marriages go through their highs and lows, with that of Clint and Lisa's marriage been no exception. They have been married for over three decades, which has left many fans wondering how they have been able to stay fully committed to their relationship whilst keeping their love kindling. Clint revealed that the secret to their long-lasting marriage has been the advice he received from country music icon, Roy Rogers. Clint said that the "Kings Of Boys" crooner advised him to never go to bed with angry words being the last things said between a married couple.
At the fourth edition of the Masked Singer competition last year, Lisa appeared alongside Clint as the "Snow Owls". They were the first singers of notable recognition to compete in the duet category on the show, performing their song while riding in a vehicle shaped like an egg. They later went on to record another duet song titled, " Til' The End Of Time" after their appearance on the Masked Singer.
Be sure to catch up on everything happening with country music. Come back here often for Clint Black news and updates.
Photo credit: Clint Black Instagram and Michael Becker/FOX