Blake Shelton Never Had Kids With Miranda Lambert: How Does He REALLY Feel About Gwen Stefani's 3 Boys?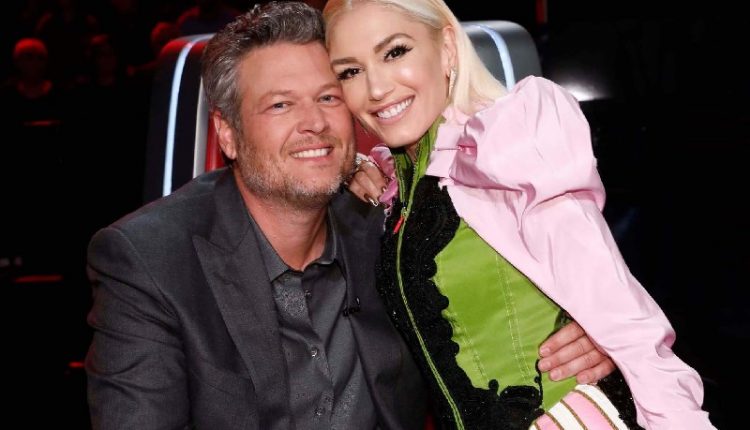 Blake Shelton and Miranda Lambert reigned for years as the happily married country music king and queen. And then, like so many celebrity couples trying to live out their lives in the public spotlight, Shelton and Lambert announced their divorce. 
Since then, both Blake and Miranda have found love once more. Shelton has gone public with his plans to wed fiancée Gwen Stefani. And Miranda has already tied the knot with husband Brendan McLoughlin.
But while Lambert enjoys married life with her new husband, Shelton faces new challenges in his upcoming marriage to Stefani. How does the country music legend REALLY feel about suddenly becoming a father? And what do we know about why he never became a dad during his first two marriages? 
Get the inside scoop on the country music icon's future in fatherhood below.  
Why Didn't Blake Shelton And Miranda Lambert Have Kids?
Although his marriage to Miranda Lambert played out in the spotlight, Blake Shelton actually has tied the knot twice. He and Kaynette Williams were married from 2003 to 2006. It's not known why Blake and Kaynette did not have children. 
Blake and Miranda then kept their marriage together during from 2011 to 2015. Rumors soared after their split that the decision on whether and when to have children is what caused the divorce. 
Both Shelton and Lambert talked during their marriage about the possibility of parenthood.
"That's the one thing I really want to plan the right way, because I don't want to have children and raise them on a plane or a bus. Right now, we're both at our peak and having a blast, and I don't think either one of us are thinking about changing a thing," Miranda said in 2012.
However, Blake Shelton dished up a very different view on becoming a father just one year earlier.
"When I see my mom and dad with their grandkids and that relationship down the road, that's what I'm looking forward to more than anything: that family and those generations and being on that end of things," said Shelton in 2011. 
Blake Shelton Talks Becoming Dad To Gwen Stefani's Three Boys
Time for a reboot of "My Three Sons"? Well, maybe, because that's what Blake Shelton faces after he ties the knot with Gwen Stefani! 
Recently, Blake Shelton talked with KFROG's "The Ride with Kimo & Heather" about becoming a stepfather to Gwen's kids. Stefani shares her offspring Kingston, 14, Zuma, 12, and Apollo, 6, with her former husband Gavin Rossdale. 
"There's definitely nothing easy about it," admitted Shelton.
Blake credited his own stepfather for helping him understand the role and responsibilities.
"I love my stepfather, and I looked up to him, and he's like a father to me, so I have a good inspiration in my life for how to do this and the kind of stepdad I want to be," said the country music singer. 
Blake's Makes Surprising Confession About Parenthood
As a country music singer and coach on The Voice, Shelton has developed a reputation for joking around and even mocking others. But when he becomes a father, Blake views the role "very seriously," he emphasized.
"I also have a blast with it, I'm not gonna lie," Shelton then added. "I don't take it so serious that I'm not enjoying this time, because I really am, especially now that we're five years into this thing."
And for those who think that Blake is uneasy about becoming a stepfather, Shelton made an unexpected confession.
"I can't imagine my life without these kids now," said the future father of three boys. 
Blake also admitted that some of parenting is "scary." He recognizes the difference between spending fun time with the three boys and acting as "their buddy" versus fathering.
"But then you do have to consider after awhile, that they're starting to listen to things that you say, and there's a lot of responsibility that comes with that, which is new to me," admitted Shelton. 
Check Country Music Lane for more Blake Shelton and Gwen Stefani news and updates, plus daily country music news.