Jana Kramer has gone through a few phases since she announced her divorce from her husband of six years whom she shares two children with. At first she was devastated about it and couldn't figure out if it's real or how she's going to move on.
Greatest on her list of concerns at the time was how she would feel when her kids would leave to stay with their dad for the first time. But she stopped crying and started to take care of herself, even sharing that she's had a breast augmentation surgery, which is something she said that she's always wanted to do, despite timing.
While Jana Kramer is opting for shared legal custody of their kids with her husband Mike Caussin, the estranged couple is finding a way to settle their finances.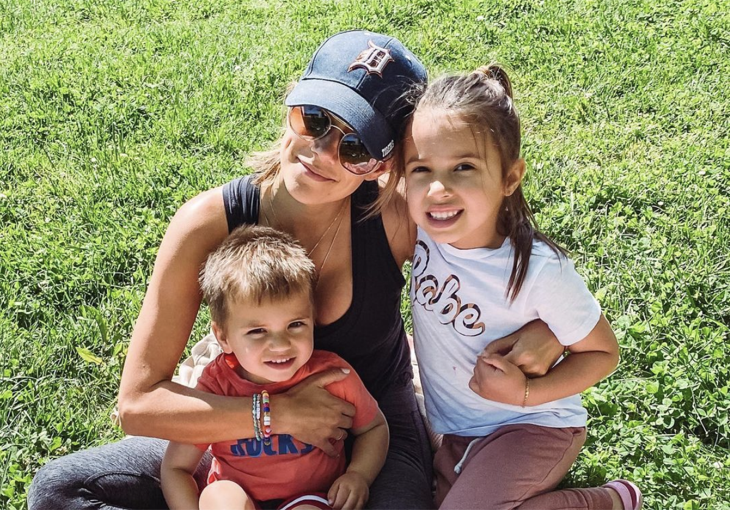 Jana Kramer to Pay Her Husband as Part of Divorce Agreement
The 37-year-old country singer and actress will pay the 34-year-old former athlete $292,000 "immediately upon fully executing this agreement," in a marriage dissolution agreement that was signed by Kramer on Friday, May 14.
She is also required to pay an additional $300,000 when the divorce is finalized as a "full and final settlement of any and all claims" that Mike "may have in and to said marital estate".
According to reports, they will each be responsible for paying for their own legal fees and will each be awarded one of their two joint accounts.
The former couple has also come to terms with not paying any alimony, as each party will finance their attorney fee and Kramer will be responsible for paying any additional court costs, the divorce filing states.
The former NFL player will get to keep his 2013 Ford F150 Raptor, and Kramer will continue to have control over her two businesses: Sophia Dog Inc. and Moms and Babes LLC.
Though Kramer is keeping their house, Caussin will have all the furniture in the master bedroom and bar room, along with his truck, desk and dumbbells, as per the divorce agreement.
The former flames are parents to Jolie, 5, and Jace, 2, and have filed for joint custody of their kids. Kramer recently opened up about their daughter being aware of their breakup as Caussin has moved out of the house.
In the divorce documents, Kramer cited "inappropriate marital conduct, irreconcilable differences and adultery" as the reasons behind why she's ending her marriage.
The country singer wants fans to know that she's fought hard and forgiven, and there was simply no more for her to give. She later shared that she never dreamt for her marriage to end up this way, adding that she's in danger of despising her kids' father.
"Let's just say it was bad enough I had no choice," she revealed in an interview, speaking about her choice to divorce her husband.
Be sure to catch up on everything happening with Jana Kramer . Come back here often for Jana Kramer news and updates.
Photo credit Jana Kramer Instagram