The country singer and songwriter shared her joy with fans about her upcoming performance, and can you guess where it's taking place? Her country music home.
Fans React to Carrie Underwood's Message
The "Cry Pretty" singer shared the news of her upcoming performance at the Grand Ole Opry with her fans on Tuesday.
The mother-of-two lives with her family in Nashville, Tennessee, so she'll be performing close to home.
Carrie Underwood broke the exciting news with a photo of herself on stage at the legendary country music venue, writing: "Can't wait to be back home at the @opry October 23! Tickets at opry.com."
The Opry also shared the happy news on their official social media channels, stating that they were thrilled to have the songstress perform at the venue.
Carrie's fans were definitely excited to hear that they would get the chance to see the singer on stage soon and many shared their enthusiasm to see her perform live.
"Can't wait! Looking forward to hearing or seeing you from your country music home!!!" one fan enthused. "I was at the show when she wore this dress!" Another fan recalled the light pink dress she wore during her last Opry performance. "Can't wait to take my wife and go back."
"Can't wait to see you there!" Most fans shared their joy. Red hearts blinked freely in the comments section as her fans shared their anticipation for the upcoming performance.
Other fans who couldn't make it to the Grand Ole Opry consoled themselves by looking forward to her Las Vegas residency, which will be debuting in December. "Counting down to see you in Vegas December," a fan wrote.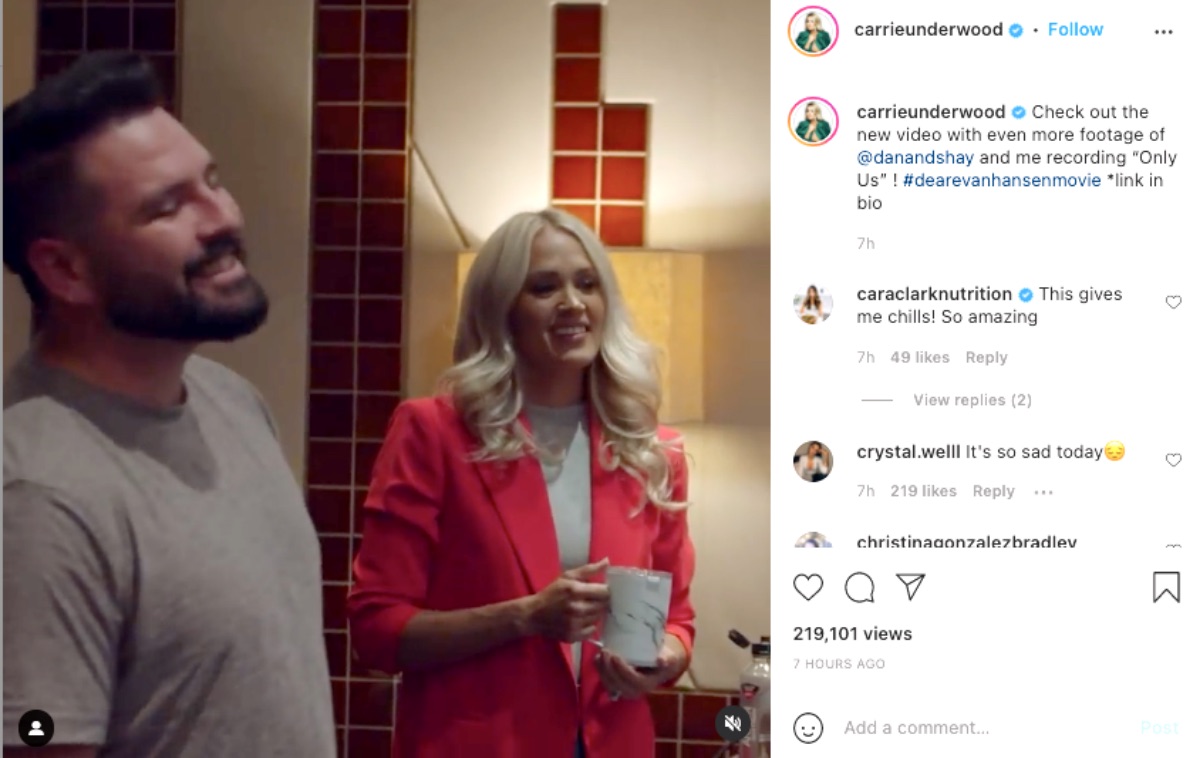 "The Reflection: The Las Vegas Residency" show will open at the Theatre at Resorts World Las Vegas.
Underwood has been pretty much active this year with the release of new music, collaborations, and lots of interesting and exciting performances. A deluxe version of her first Christmas album "My Gift", released on 25 December 2020, will be dropping soon with three brand new tracks.
Carrie Underwood's Grand Ole Opry performance will be happening on October 23.
Be sure to catch up on everything happening with Carrie Underwood right now. Come back here often for all Carrie Underwood spoilers, news, and updates.