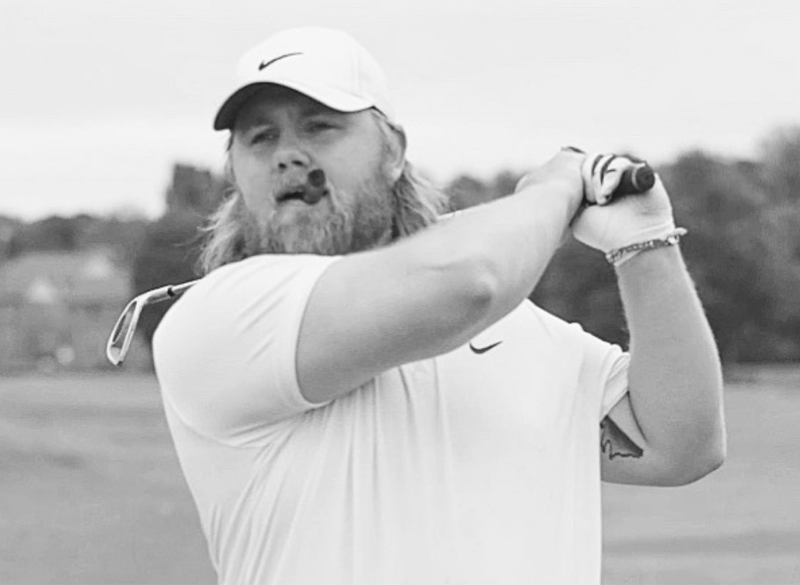 Country singer ERNEST (Ernest Keith Smith) married Delaney Royer in 2017, and in April of this year, the couple officially became parents with the birth of their son, Ryman Saint Smith. The proud parents shared pictures of their little one with PEOPLE magazine, and I've got to say that staring at the pictures have made my day a whole lot cuter (especially the picture where Delaney Royer is holding the hand of little Ryman Saint, while her husband holds her hand).
ERNEST Shares His Thoughts As A First-Time Parent
The Smiths have gotten a little bigger and a whole lot cuter with the addition of their latest member: Ryman Saint Smith.
ERNEST explained how his little boy got the name combo, and it didn't just happen by a mere chance. Each name holds a meaning and symbolizes something special for both parents, especially from their younger days.
"Delaney and I have always loved the name Saint, having spent a lot of time in Saint Thomas, U.S. Virgin Islands. We were married there in January 2017, and frequent the island regularly," the Cheers singer revealed. "We also plan on the little man spending a lot of time there in the future, as well."
"As for Ryman, the Ryman Auditorium is a staple in Nashville, where Delaney and I were born and raised," the musician continues. "It's unique, and having the last name Smith kind of forced us to think outside the box for names."
View this post on Instagram
Baby Ryman Saint was born at 12:08 p.m. in Nashville, weighing 6Ibs., 10 oz. and measuring 18.75 inches long.
"We are SO thrilled to welcome him into this world and watch him grow. He has an awful lot of 'uncles' here in the country music community and several 'cousins' and playmates to grow up with, too," the artist opened up to PEOPLE in an exclusive interview. "All the clichés you hear about what it feels like holding your baby for the first time are spot on. It was the best day of our lives."
ERNEST's Announcement of His Son's Arrival
In 2020, the country singer was hard at work making new music and collaborating with the likes of Morgan Wallen, Chris Lane and Sam Hunt, and has announced his plans to keep releasing music as much as he can. In between recording and writing new tracks, the daddy-to-be shared the good news that his family of 2 is about to become a family of 3.
He first revealed the news with a picture of two pregnancy test thingies, complete with a pink flamingo background for the level of cuteness in the message he is about to relay. He captioned the picture with the words: "Well, we tested positive…. (it's a boy) @delaneyroyer #fathERN."
In November, the country star shared a picture of him and his wife in Saint Thomas, expressing his joy to finally receive the "little man" into their family. He also talked about his gratefulness for the family he and his wife have started.
Be sure to catch up on everything happening with ERNEST. Come back here often for ERNEST news and updates.
Photo Credit: ERNEST Instagram