It is official, the summertime show featuring iconic country artist George Strait at the University of Notre Dame football stadium has been canceled. A second and separate summertime stadium show has been moved to a later date.
University of Notre Dame Summertime Concert Cancellation Details
Notre Dame News shared the news on its website on April 16 stating that the show was canceled in lieu with the coronavirus safety guidelines and for the sole purpose of keeping spectators safe.
"With Spectator safety the highest priority, a concert featuring country music star George Strait on Aug. 7 at Notre Dame Stadium has been canceled," they shared. "Fans who already have purchased tickets should receive a refund at the point of purchase."
They concluded by saying that the concert organizers, promoters and the University officials are looking forward to setting a better and more risk-free date in the future for a George Strait performance at the University grounds.
With the safety of all fans as our top priority, the August 7th George Strait concert at the Notre Dame Stadium has been canceled. Tickets and parking purchased for the concert will be refunded at the point of purchase.

For more info, please head to https://t.co/UJdqPE7sp7 pic.twitter.com/pFHQoJLR24

— VenueND (@VenueND) April 21, 2021
News about Strait's July 31st Concert in Minneapolis
Another one of George Strait's upcoming concerts has been postponed, and it is the July 31st concert set to take place at U.S. Bank Stadium (home of the Minnesota Vikings NFL football team). It has been moved up to November 13. The Minneapolis concert was first meant to happen in 2020, but was moved due to the ongoing coronavirus pandemic.
George Strait, who has been inducted into the Country Music hall of fame, will be joined by Chris Stapleton and Little Big Town for the show's new dates happening this fall.
George Strait shared the details on his official social media channels, adding that tickets are already on sale and posting a link to the website where the tickets could be purchased at.
For now, the country music singer/songwriter has one date in his current touring calendar and it is the Nov. 13 show.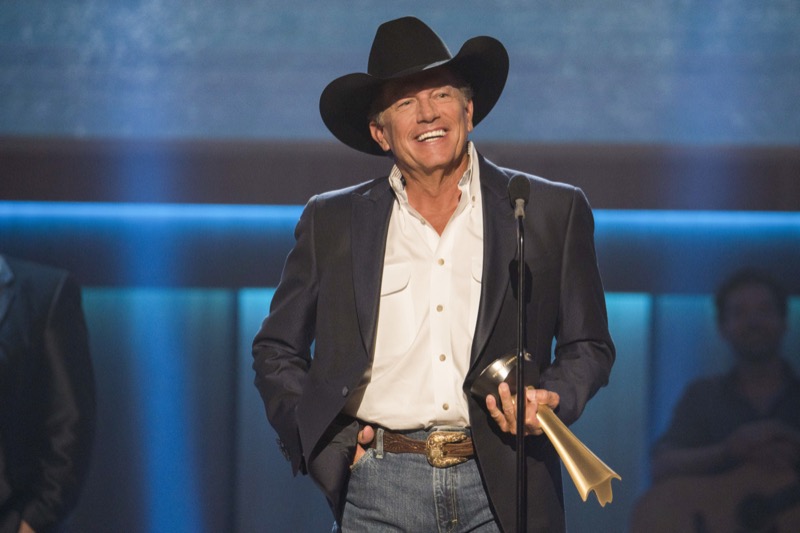 His running residency in Las Vegas is on indefinite hiatus. George Strait still plays a number of shows annually after retiring from the road in 2014 and has played in notable venues across America since then. More concerts were listed in his 2020 lineup and he got to play a few before the pandemic happened, followed by the lockdowns that promptly followed.
Strait has an impressive music career and has been referred to as "King of Country". Along with his many chart-topping albums, he has been listed as one of the most influential and popular recording artists of all time.
His latest album Honky Tonk Time Machine was released in 2019 to a massive first week sales that saw the album debut at number four on the Billboard 200.
Be sure to catch up on everything happening with George Strait. Come back here often for George Strait news and updates.