As for the coaches of The Voice, we've always known them for their friendly, and often hilarious, competition amongst themselves when they're vying to snatch a contestant for their team. On Tuesday, Blake seemingly had enough of Kelly Clarkson throwing around her big American Idol win at its very first show and decided to take a jab at her and American Idol.
Blake vs. Kelly
On Tuesday's episode of the NBC competition, there was a little exchange of words between Blake Shelton, Austin singer, and Kelly Clarkson, Stronger singer, as they struggled to get the same contestants to join their team.
Clarkson has been a coach on The Voice since season 14, so it's definitely not the first time that she and the "Austin" singer had to exchange some hilarious comments between themselves.
Kelly Clarkson had tried to get several contestants to join her team by proclaiming that she's an American Idol winner, and also following further comments from the show's host Carson Daly, Shelton replied with a sharp-witted "the show is canceled." 
The American Idol may have ended its run with Fox, but ABC later revived the show for subsequent seasons.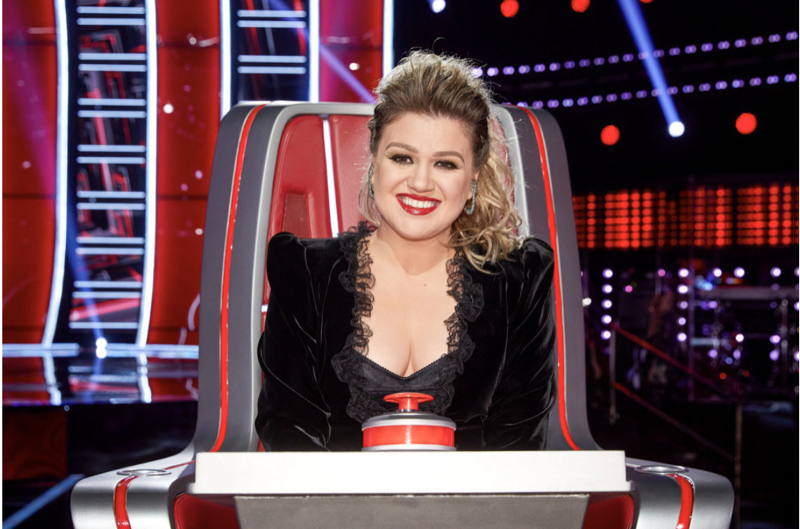 The playful banter was reportedly ignited when Clarkson was trying to lure Gihanna Joe to join her team. She first used her American Idol past to bait Zoe during the episode, saying, "I've obviously navigated a singing competition myself before, so I do think there's some strategy to it. I feel like we would be a good fit together. That's why I turned around. I was really impressed by you." The talk certainly worked its magic as Gihanna later joined Clarkson's team.
Then she tried to use the strategy again to bait another contestant Deion Warren, "Pick, I don't know, someone who has won a vocal competition?" But fellow coach Nick Jonas proved too smart for her that round and quickly said to Deion, "Or [pick] someone who hasn't [won] and has a lot to prove." Deion later went with Nick as his little speech was, well, really convincing.
View this post on Instagram
Blake's out for Clarkson
Blake Shelton has obviously restrained himself several times from jabbing at Clarkson for using her American Idol past to win over contestants. Later in the show, the host, Carson Daly, also spoke about Clarkson winning the inaugural season of the show, saying to the coaches, "She's won a show just like this. Arguably she knows more about this than any of you."
Shelton then jokingly says that "the show is canceled," but the country singer didn't stop there, he added that Clarkson "couldn't complete her team," hilariously stating that Clarkson "is a terrible coach."
We all know that Clarkson's gonna be getting him back for that, I think Shelton suspects that as well because he tweeted, "I feel some scheming going on between @GwenStefani and @KellyClarkson tonight." 
The scheming is only just beginning, bro.