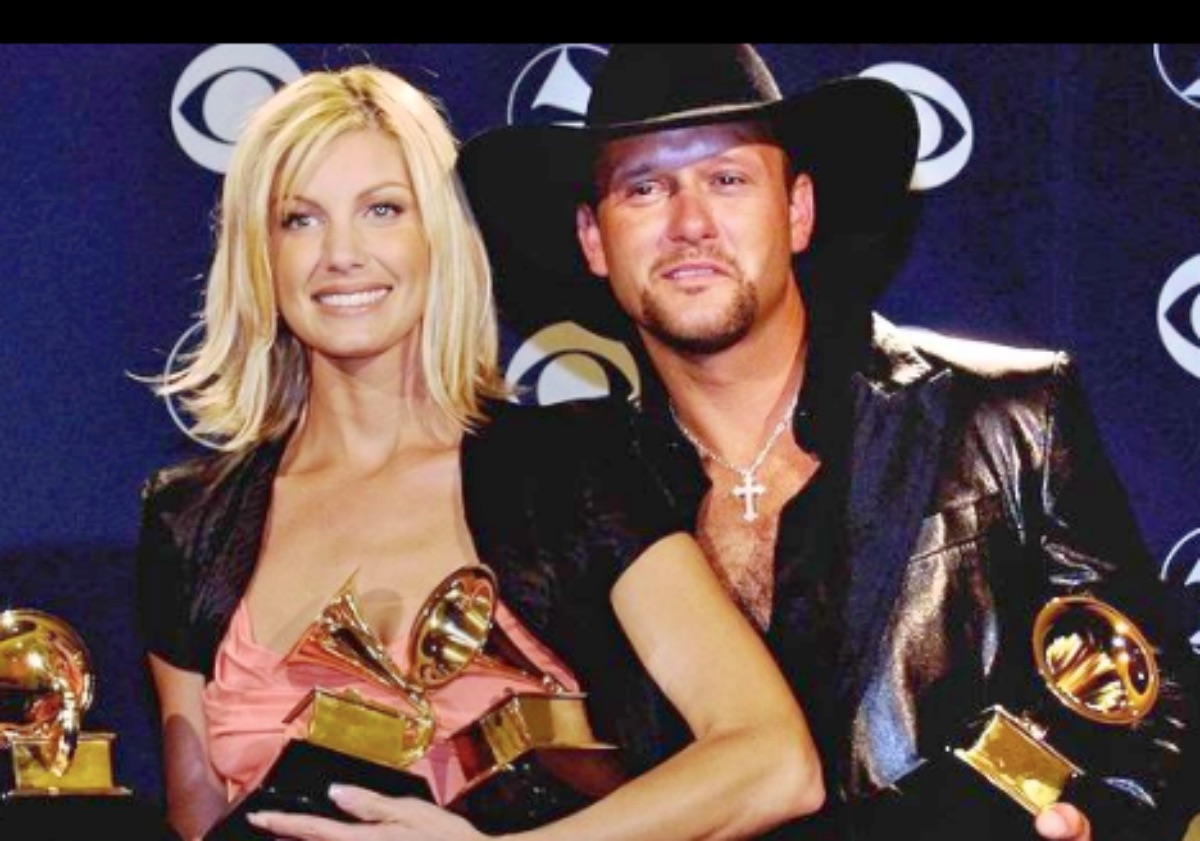 Tim McGraw and Faith Hill are not only among the list of country music's biggest stars, they're also the cutest and most beloved country music couple, like ever! It's been 25 years since the pair tied the knot and their love for each other is no less as fiery as it used to be, in fact, it's stronger than ever.
Their love for country music might have brought Tim McGraw and Faith Hill together, but it was the strength of McGraw's love, and his persistence, that brought on about the best love story country music has told in a long time.
Tim McGraw Celebrates His and Faith Hill's Anniversary by Reminiscing about Their Love Story
Did you know that Tim McGraw had to propose to Faith Hill multiple times before he was able to get a yes? Who would have thought that? I mean, it is THE Tim McGraw we're talking about, right? Country crooner, 5 feet 10, chiseled jaw, and…, okay, let me stop myself here.
On Wednesday, the "Highway Don't Care" artist shared a TikTok video disclosing that he'd been turned down multiple times by wife Faith Hill, known for songs like "The Kiss", before she finally made him a very happy man by saying "yes".
"We dated for a while and I actually asked her to marry me quite a few times but she kept saying 'no,'" he explained in the video. "She said, 'I'm not gonna get involved with another country singer, it's just not gonna work out.'"
McGraw continued by sharing that he got the happy answer he needed at a country music festival.
"They had these trailer houses set up. I'm getting ready to go on stage, and I had this sort of case that had this big mirror in it. She's standing there, and we're talking, and I said, 'Look, let's get married,'" McGraw continued. "And she says, 'You're asking me to marry you at a country music festival in a trailer house.' And I said, 'Well, it's pretty apropos if you think about it.' She goes, 'Are you serious?' And I said, 'Well yeah, I'm serious.'"
The happy moment was interrupted by McGraw getting called out to perform on stage. After the performance, McGraw hurried back to the trailer to find her gone, but there was a little surprise waiting for him there.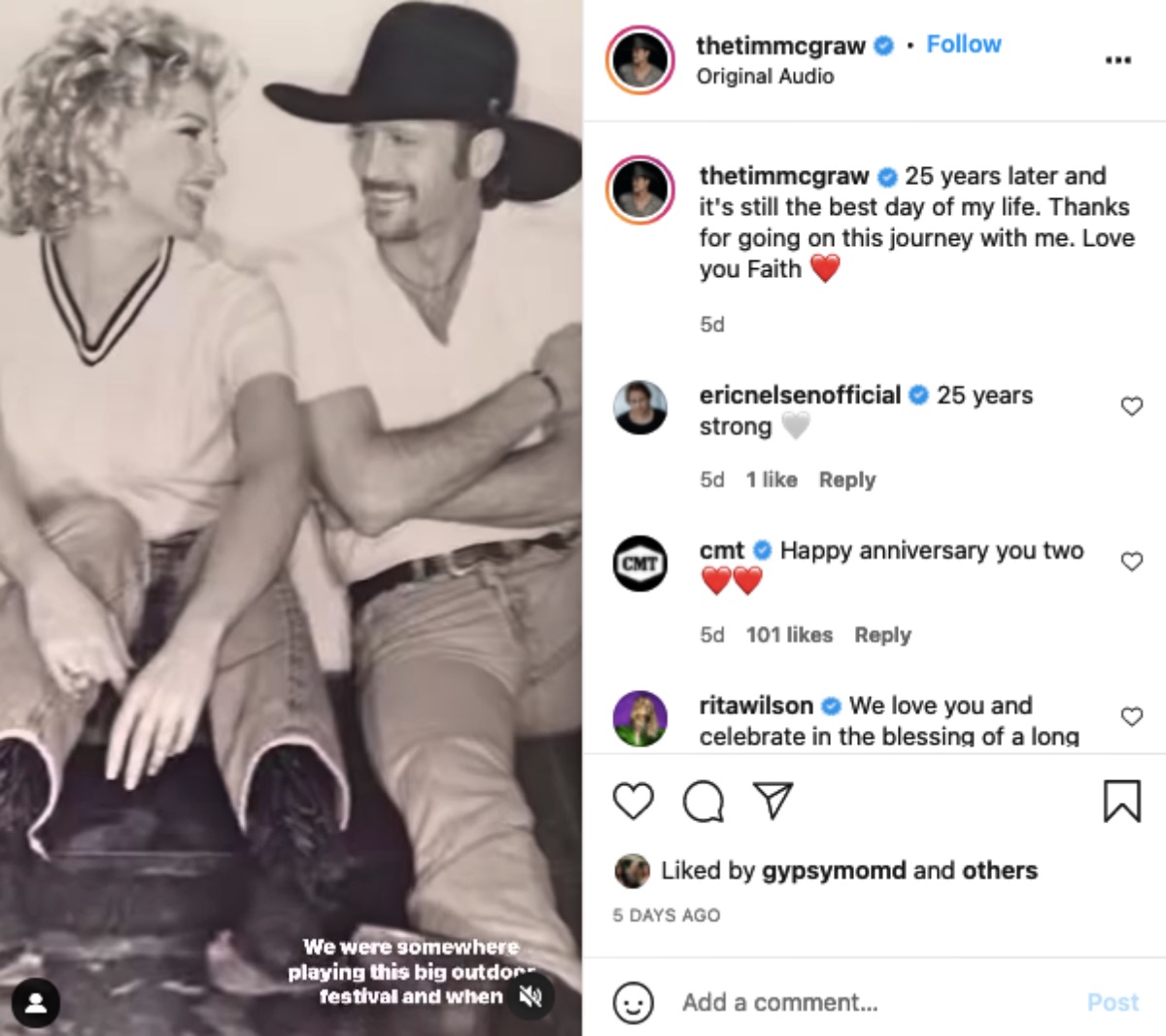 "I came off the stage and went back into my dressing room and Faith wasn't there, but I looked at the mirror. In lipstick, it said, 'Yes! I'm gonna be your wife,'" McGraw recalled, visibly getting emotional. "And we still have that mirror. And it was the best day of my life, that's for sure."
The couple then tied the knot in 1996 and currently share three daughters – Gracie, 24, Maggie, 23, and Audrey, 19.
In celebration of their 25 years of marriage on Wednesday, McGraw also wrote on Instagram, "25 years later and it's still the best day of my life. Thanks for going on this journey with me. Love you Faith."
Rita Wilson wished the couple well in the comments, writing, "We love you and celebrate in the blessing of a long marriage full of love. And we love you both."
Tim McGraw and Faith Hill will be appearing together on the upcoming series "Yellowstone: 1883".
Be sure to catch up on everything happening with Tim McGraw right now. Come back here often for all Tim McGraw spoilers, news, and updates.