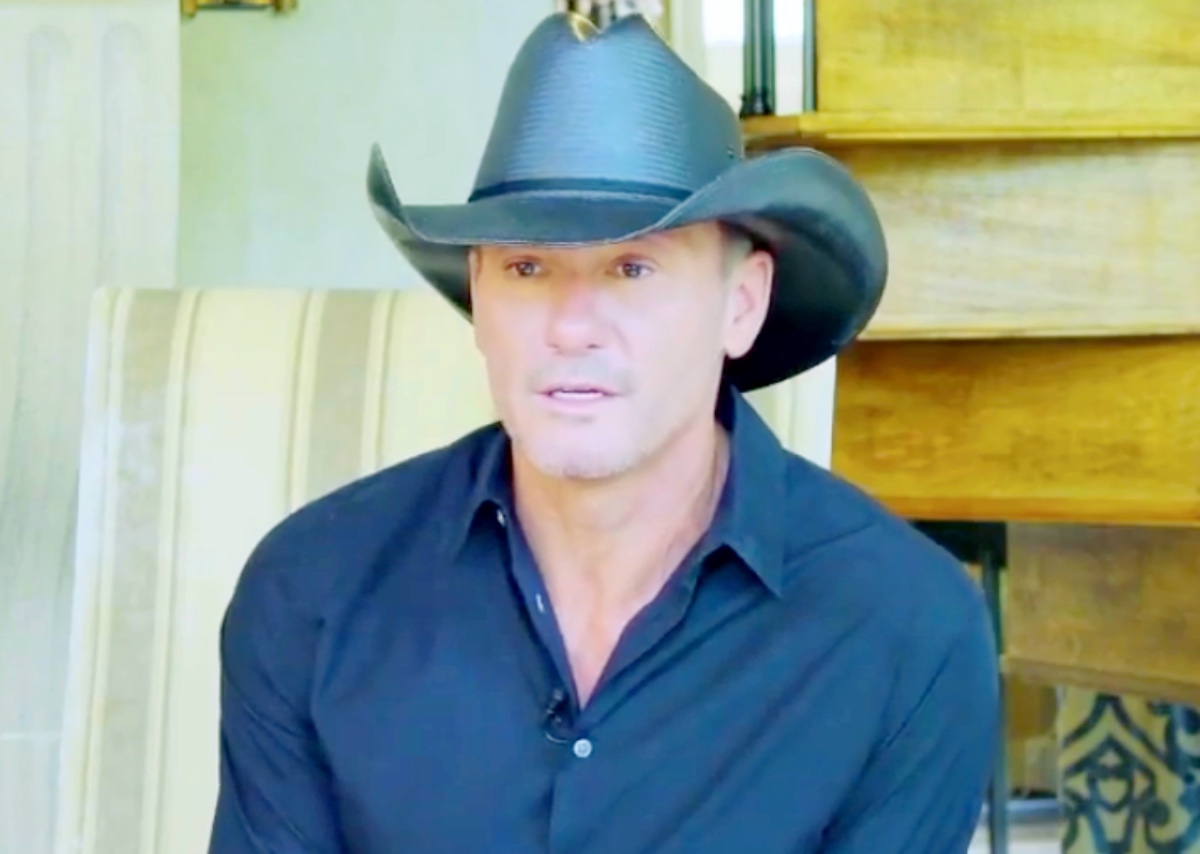 Last month, it was revealed that the iconic country musician Tim McGraw will once again be temporarily putting aside his microphone for a part in a movie.
I'm just going to guess that he certainly missed his fans very much because he lately hopped back on stage with a big show and had one hell of a good time belting vocals into his mic. And if you saw McGraw shooting guys in the morning after the show, don't be alarmed, he's just back to acting.
Tim McGraw Puts on a Big Show for Fans in the Middle of Filming His Newest Movie
Earlier this week, Tim McGraw performed at the Minnesota State Fair to a big crowd of fans and documented the experience on his Instagram.
"Thank ya @mnstatefair !!!! Headed back to #1883 to take care of some bad guys in the morning!!" he tagged the post. And we don't blame him for rushing back to work in the morning after having fun in the night. I mean, Faith Hill, his wife and fellow legendary country singer, will be acting alongside him.
"Yellowstone: 1883" will tell the origin story of the Dutton family and what led to their journey out west. It was first announced in February 2021, with its first teaser trailer dropping during the Super Bowl.
The series will be released via Paramount+, but no release date has been announced. However, Season 4 of its original show will reportedly debut in November and will pick up from the cliffhanger that the Season 3 episode finale left fans at. Season 3's ending episode indicated that the Dutton Family's future is threatened.
The "Yellowstone" series will mark McGraw's first acting role since 2017's "The Shack". But the Minnesota performance is not the last time this year that we will see the country singer-songwriter in his element, as he still has a few shows scheduled this year and well into early next year. And who knows, fans might even see Tim McGraw perform a song in the movie, and if not, it'll still be fun getting to see two country legends, a couple in this case!, appear in a movie together.
Ahead of Tim McGraw's debut on "1883", fans will be able to catch up with the Dutton family when "Yellowstone" returns on November 7.
Be sure to catch up on everything happening with Tim McGraw right now. Come back here often for all Tim McGraw spoilers, news, and updates.