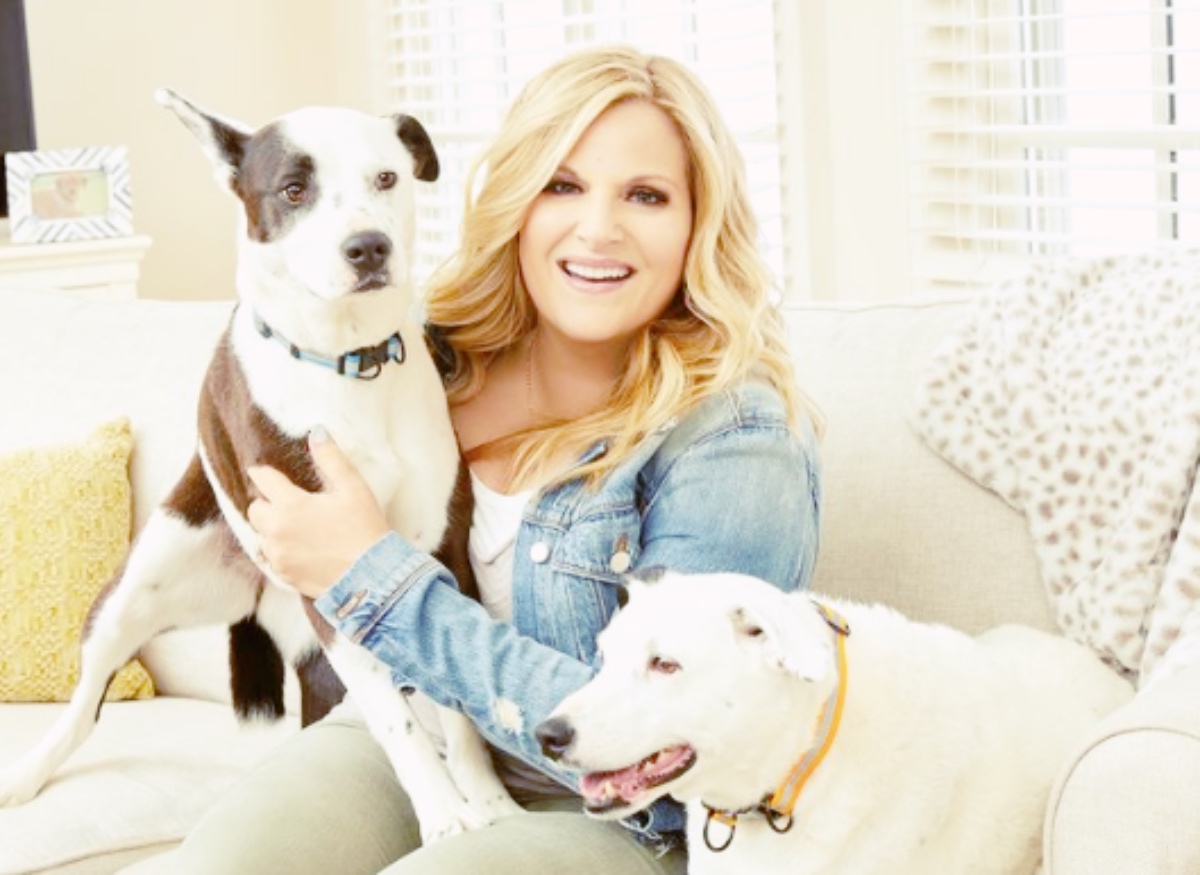 Trisha Yearwood is marking her 30th year since debuting as a country artist – with the hit single "She's in Love With the Boy" – by releasing a deluxe version of her 2019 album "Every Girl".
To celebrate all that she has accomplished and for more that she is yet to accomplish, Yearwood chatted with Taste of Country about her 30-year career as a best-selling country music artist and what lies ahead for her.
Trisha Yearwood Talks Career Beginnings
Trisha has come a long way since she released her country chart-topping single "She's in Love With the Boy". She's established herself as one of the most recognizable women in country music, she's sold millions of records, and have even ventured into writing cookbooks. So far, she has released three cookbooks and the fourth is dropping this September. Trisha's Southern Kitchen, the Food Network cooking show by the singer, has been on air since 2012.
It's an impressive journey, and certainly one that Trisha Yearwood would happily look back on as a truly "amazing" time.
The country singer started her musical career interning at MTM records, where she sang on demos and recorded background vocals, and even worked as a Country Music Hall of Fame and Tour Guide, before signing on as an artist and releasing her own songs.
As for how working as a receptionist at MTM Records helped her forge a musical path for herself, the singer admitted that it gave her the drive she needed to present herself and her music to others for consideration.
"I think, honestly, the biggest thing I learned from those jobs was, I was not aggressive … everybody in Nashville, everybody at Belmont, everybody's like, "I'm a really good singer. Here's my demo tape" — you know, they're there because they're trying to get heard, and you have to do that to get heard. I was not that girl."
Seeing other singers coming in and going out and basically living the life she dreamed of made her develop the passion to showcase her talents. "I realized if I didn't tell somebody what I wanted to do, if I didn't get proactive and a little more aggressive, I would get to answer the phone for the rest of my life."
When Trisha Yearwood finally released music, her very first release went to No. 1. For the country musician, it felt like a "baptism of fire".
Her fiery start, however, didn't work wonders to ease her doubts as to whether she can be a successful female country musician in the '90s. "The first single goes No. 1, [but] there's the chance that you'll never have another No. 1, and then that's it. So there was a reverse pressure…" she recalled.
She also shared the lessons she learnt from her friend and fellow country singer Reba McEntire: "But what I learned from Reba was, you don't go, "Oh, well, poor me, I'm a girl in this industry." You just work. And Reba is the queen of, like, you just work, and you just work twice as hard, and that's just what you do."
Trisha Yearwood Talks about Her Musical Future and Her Thoughts on Retirement
Before "Every Girl" dropped in 2019, the last new music Trisha Yearwood recorded came out in 2007. This is definitely the longest that fans have had to wait to get their hands on a piece of new music from Trisha Yearwood.
Outside of music, Trisha is a successful cookbook writer and she's got an acclaimed cooking channel that draws in a lot of fans, so it wouldn't be surprising if music is no longer Trisha's number one priority.
But Trisha is confident she's going to keep singing and recording new music as long as she's got a voice. And while she knows that it's harder to get the type of songs she loves on the radio these days, she's not going to have that stop her from making music that resonates with her.
"So I think: Yes. The short answer is yes, I'm always gonna make music. The long answer is whether or not it gets played on the radio to the extent that I want it to can't be a factor for me, because [I don't want that to] dilute the quality of the music for me. It's like, I've got to feel good about it and let it do what it's going to do … So, yeah, as long as I have a voice, I'm going to use it."
Be sure to catch up on everything happening with Trisha Yearwood right now. Come back here often for all Trisha Yearwood spoilers, news, and updates.