There is no iota of doubt that Willie Nelson is an icon in the American music industry. The renowned singer and songwriter who was born on the 12th of April, 1933, is known for chart-topping tracks like "Funny How Time Slips Away and " Hello Walls".
Apart from his legendary musical career, Willie is known for been the father of 8 children, 6 kids from his three dissolved marriages, with his fourth marriage in 1991 to Annie D'Angelo producing two kids. This includes a daughter he knew nothing about until 2012. We give you insights on how their lives have panned out.
Lana Nelson
Lana is the first child from his first marriage to Martha Matthews. Apart from Lana, they share two other children after ten years of marriage. Lana appears in several of Willie's posts on social media, with one showing her signing on his leg cast. It is obvious their relationship is cherished by the 88-year-old legend.
Lana helped her father get his role in 1987 on the film Redhanded. She is also the reason why he goes by the alias of "Shotgun Willie", as he threatened her husband with a shotgun after he discovered he was abusing her domestically.
Susie Nelson
Susie is Willie's second child with Martha. She is now an author with her 1987 autobiography book titled "Heart Worn Memories: A Daughter's Personal Biography of Willie Nelson" revealing her childhood memories of been the daughter of Willie. In 2012, she hosted "Susie's Gospel Hour" alongside her father on the Sirius XM Channel, Willie's Roadhouse.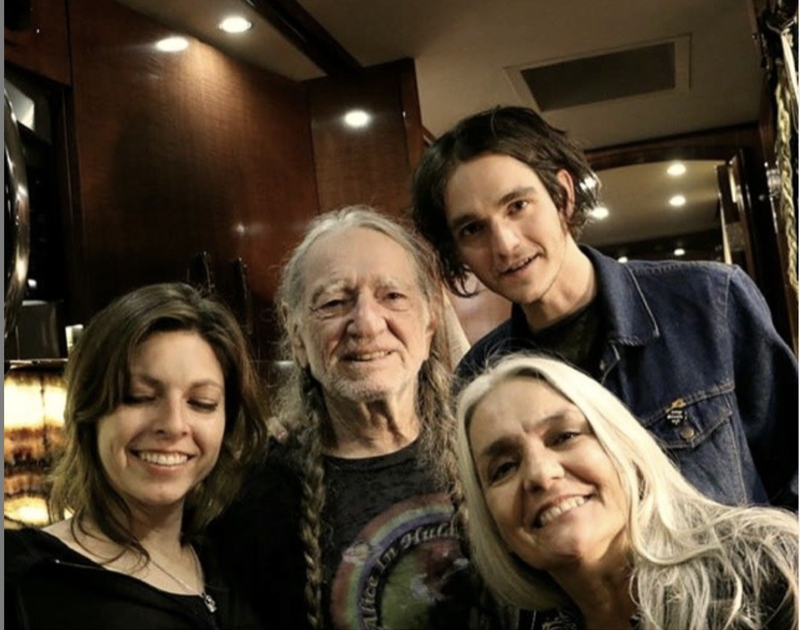 Willie Junior
Willie Jr., is the third child from his first marriage, and was affectionately called Billy by family members. In 1991, he committed suicide in his home in Tennesse. His suicide was likely caused by his struggles to be a successful gospel artist. He was also seperated from his wife, Janet Caldwell, who had custody of their daughter, Lynn Rae.
Willie described his death as the most horrible day in his life, and dedicated his 1994 Gospel album, Peace In The Valley to him.
Paula Carlene Nelson
Paula is the daughter from Willie's extramarital affair with Connie Koepke. At the time, he was married to the country music star, Shirley Collie. The affair led to their divorce. Paula recorded a duet with her father in 2013, as part of his album "To All The Girls". She worked as a DJ for four years at Sun Radio in Texas, and anchored the Paula Nelson Show.
Amy Nelson
Amy is the second child Willie shares with his third wife, Connie. She is a member of the band, Folk Uke, and often goes on tour with Willie.
Lukas Nelson
Lukas Antry Nelson is Willie's first child from his fourth marriage. He is the most popular of Willie's kids because of his successful musical career with his rock band formed in 2008, Promise Of The Real.
Jacob Micah
Jacob is younger brother to Lukas, and is often goes on tour with and their father. He leads the band, Particle Kid, revealing that his father inspired him to form the rock band.
Renee
Renee is the daughter Willie didn't know about until 2012. He recalled having a relationship with an old friend, Mary Haney, and don't know Renee was the offspring from their relationship. Renee has met with Willie's other children, and they have spent time together as a family.
Though his 8 kids do not share the same mothers, their love and attention for each other is pleasing to see.
Be sure to catch up on everything happening with Willie Nelson. Come back here often for Willie Nelson news and updates.
Photos credit: Willie Nelson Instagram