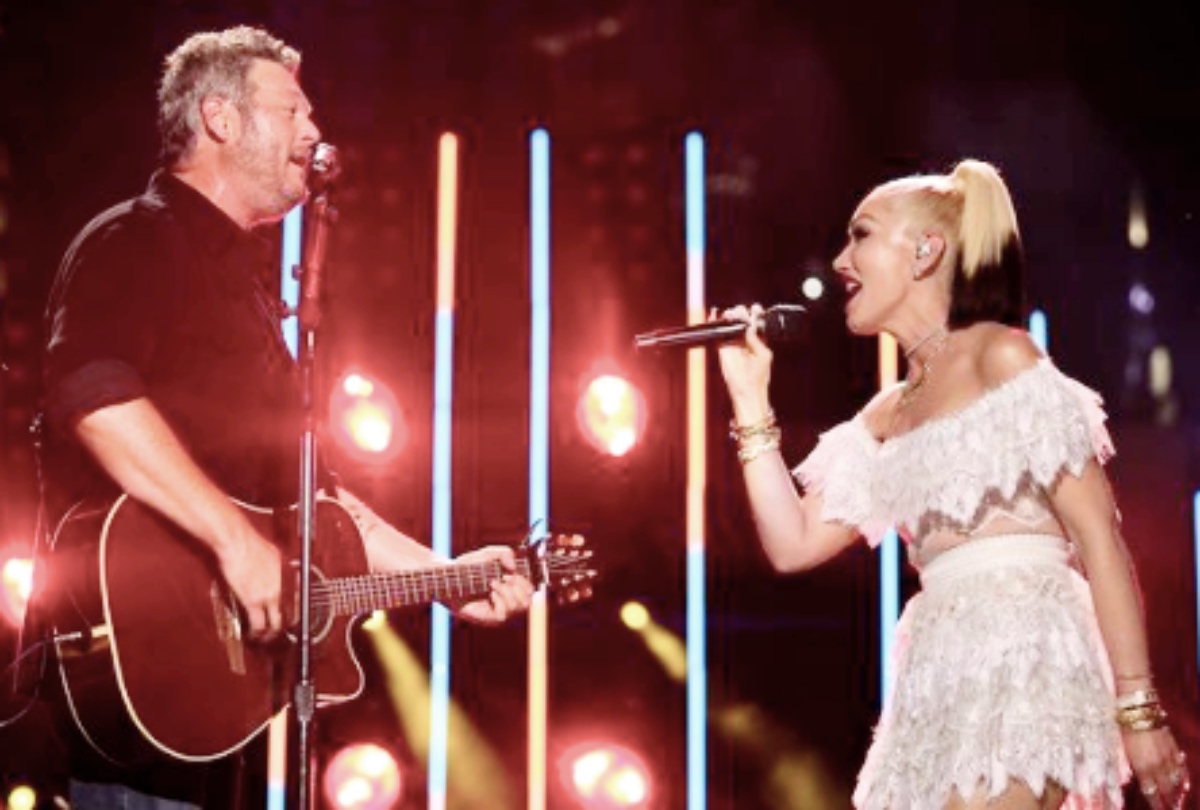 Ahh… true love continues. Blake Shelton and Gwen Stefani met and fell in love with each other as coaches on the set of "The Voice". Putting aside the fact that both are incredibly good singers, the couple were soon attracted to each other because of their shared sense of humor and passion for music.
The couple tied the knot in early July surrounded by close family members and friends, in an intimate low-key ceremony.
Nearly two months on, and Blake Shelton is nothing but satisfied about his married life with the beautiful Gwen Stefani, 51.The couple tied the knot in early July
Blake Shelton Calls Married Life with Gwen Stefani "Incredible"
The "Austin" singer and the "No Doubt" singer started dating in 2015.
In 2014, Gwen joined "The Voice" family as a replacement for Christina Aguilera, who was expecting her second child at the time. Gwen would later return as a coach for several seasons of the hit singing show.
Blake Shelton and Miranda Lambert  divorced after four years of marriage.
In July 2015, it was announced that Blake Shelton and Miranda Lambert had divorced after four years of marriage.
One month later, on August 5, 2015, TMZ further broke the news that Stefani had divorced from her husband, musician Gavin Rossdale after 13 years of marriage.
Blake Shelton and Gwen Stefani, both newly single, appeared together on an episode of "The Tonight Show Starring Jimmy Fallon" on October 27, 2015 and performed a duet of Drake's smash single "Hotline Bling".
After denying rumors that they were dating, the couple became official in November 2015.
Fast forward to October 2020, and the couple "saved" each other by getting engaged.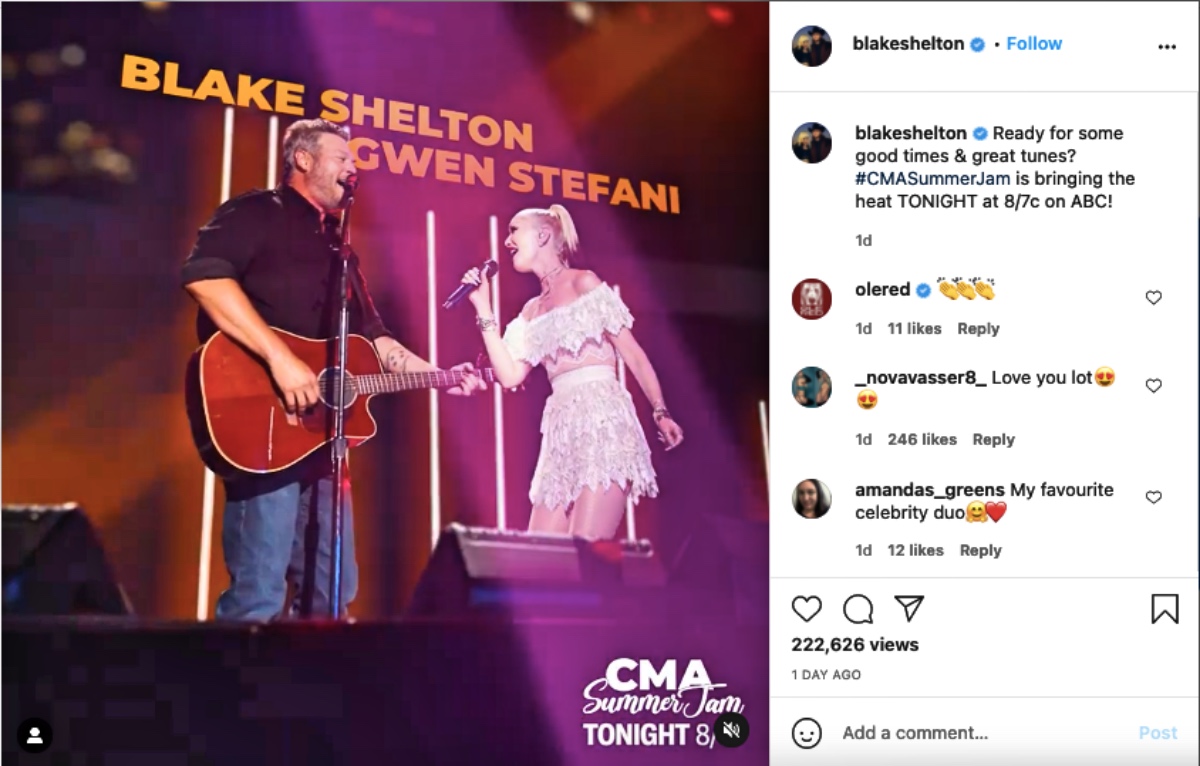 On July 3, 2021, the pair got married in Oklahoma, with "The Voice" host Carson Daly officiating the event.
"Married life so far is … it's incredible," Blake reflects. "I mean, it's everything that it already was, which was awesome. She just can't get away from me now."
Both Blake and Gwen appeared together on "CMA Summer Jam". The show, which included performances by Carrie Underwood, Luke Bryan, Brothers Osborne, Miranda Lambert, Luke Combs and more, aired Thursday night, September 2, at 8:00 p.m. ET on ABC.
Be sure to catch up on everything happening with Blake Shelton right now. Come back here often for all Blake Shelton spoilers, news, and updates.