Country music star Blake Shelton wants to make hard seltzers that can represent country music and life. And anyway, he's fed up with drinking cold beer.
What Hard Seltzers Mean to Blake Shelton
Blake Shelton is known for many things: The Voice coach, the iconic country crooner, future husband to the beautiful and hugely successful singer Gwen Stefani, the funny guy in the room, but now he's doing something different and new. Without much dramatic flares and elephants blowing their trumpets, though it wouldn't hurt if your imagination did the crime, I'll tell you what he's decided to do: Blake Shelton has decided to be a hard seltzer mogul. Bet you didn't see that one coming, now did ya?
On March 31, Shelton announced that he had teamed up with vodka maker Smithworks to concoct his own line of hard seltzer lemonade, and it was made available just in time for spring break getaways and summer barbecues.
"I am excited to officially announce the launch of Smithworks American-brewed Hard Seltzer Lemonade, each flavor is inspired by a place that's home to me, The Heartland," Shelton said.
In an interview with USA TODAY, the God's Country singer said that he wanted "Smithworks to be associated with country lifestyle and country living." He briefly pointed out about their choice of logo which included a tractor before continuing with, "I know I'm not going to be able to steer the hard seltzer world to the country lifestyle, but maybe we can steer the Smithworks version of it that way."
Blake Shelton admitted to traditionally being a vodka drinker, and also stated that he's been involved with the brand when it launched with vodka in 2016. He said he wasn't familiar with seltzers until last summer when he realized that the drink had "kind of taken over."
"I was tasting (different hard seltzers) and getting into it, and we finally decided we should do this," he continued. "This is something people are doing out on the lake; they're having this kind of a summertime drink and that's what I'm all about."
View this post on Instagram
Shelton-inspired Hard Seltzer Flavors
Blake called them "liquid sunshine," also saying that they would be the perfect antidote to the difficulties of the past year. He wants people to enjoy all the feelings of summer through the drinks, appreciate the good stuff and get back to some fun.
The beverages can provide up to 100 calories and contain only five percent alcohol, with just one gram of sugar per 12-oz of the can, and are available in four different flavors that are meant to complement burgers as well as grilled corn, everything in between and every other food unrelated.
There's a Classic Lemon version that is cool and slightly tastes sweet, perfect for the hot summer months. The Ripe Strawberry is described to be like the first bite into summer's favorite fruit: strawberry. It is a refreshing, slightly sweet infusion into lemonade with a punch of fresh-tasting strawberry flavor.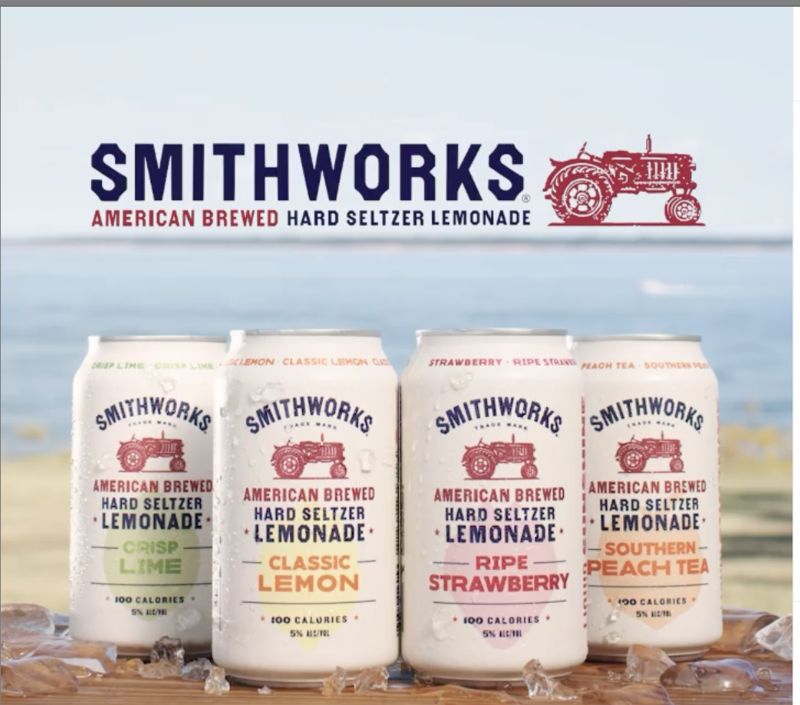 Southern Peach Tea is said to be a nod to "our Heartland roots", and it offers the perfect flavors of refreshing lemonade that is blended with southern sweet tea and a juicy peach twist. Crisp Lime is inspired by Blake's combination of lime and lemon, and it features a combination of the tart crispness of lime flavor with the crisp sweetness of America's favorite drink.
The drinks are currently available in only 17 states across America, with more states to be added throughout 2021. The drinks are meant to remind us of bright summer days.
Blake is not the only celebrity to try his hand at the alcoholic beverage industry; there's also Gordon Ramsay who recently launched This New Line of Wine, and there's the singer of Drink A Beer Luke Bryan, who released a hard seltzer of his own earlier this year.
Be sure to catch up on everything happening with Blake Shelton. Come back here often for Blake Shelton news and updates.