The singer received a lot of love from her fellow country musicians as she stepped into motherhood, but the one person she can trust to be in her life forever is her "The Voice" mentor, Blake Shelton. You know what they say, once a mentor, always a mentor, right?
RaeLynn Talks About Sweet Baby Gifts She Received and Her Respect for Blake Shelton
RaeLynn knows she can count on her former mentor to be a part of her "life forever" and to provid support during her Milestone moments.
Chatting with Entertainment Tonight, the 27-year-old singer talked about some of the beautiful baby gifts she received from her famous friends following the birth of her daughter Daisy Rae.
Kane Brown and wife Katelyn gifted her a pair of Ugg baby slippers. She also noted that Florida Georgia Line's Tyler Hubbard and his wife Hayley presented her with baby Golden Goose sneakers.
But Blake Shelton, who gifted her a special guitar during her "The Voice" days, and Stefani went beyond giving gifts to little Daisy.
"They've been so sweet, and when Daisy was born they sent this huge thing of flowers," RaeLynn shared. "Gwen and Blake have been so sweet about her."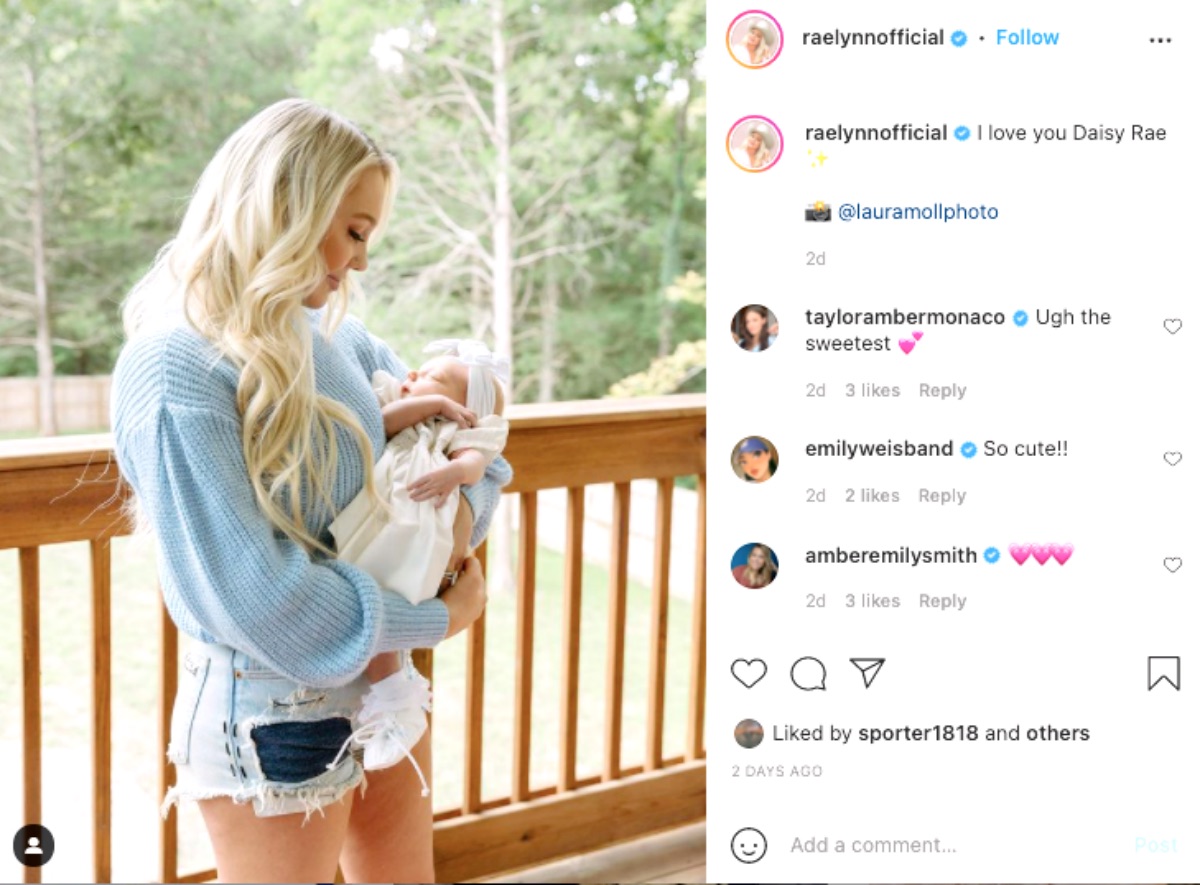 Continuing on about the years-long friendship that she and Shelton share, she added: "Every once in a while, you just meet somebody that you are like, 'This person is going to be in my life for the rest of my life,' and I just know that I am going to know that person. I knew that right when I met Blake, he was somebody that I knew would be in my life forever and be a constant friend and a constant mentor."
"I just consider myself lucky because the connection that we built was just so authentic, and then he has been such a big advocate for me in Nashville," she said.
Be sure to catch up on everything happening with RaeLynn right now. Come back here often for all RaeLynn spoilers, news, and updates.