Caylee Hammack Got Her Dream Singer Chris Stapleton to Feature on an Incredible New Version of "Small Town Hypocrite"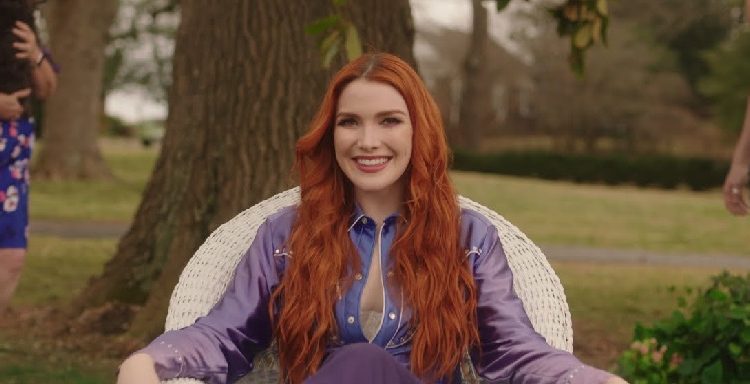 Caylee Hammack is a vulnerable and emotional country singer/songwriter who basically pours out her life and her emotions in her songs. The country artist called "Small Town Hypocrite" one of her best songs off of her 2020 debut album, but it is also her most autobiographical record yet.
It could be that getting Chris Stapleton to perform on the track with her just makes it all the more personal for her, because Stapleton is one of Hammack's favorite musicians.
The Story behind the Song
The song is a personal story about an eye-opening moment in Hammack's life. Once upon a time, Caylee Hammack got a scholarship to study music at Nashville's Belmont University, but let her dreams drift into the air in order to stay in her hometown of Ellaville, Ga., with her boyfriend. He ended up cheating on her, leading to a breakup that found the singer accessing her life. It forced her to turn her heart towards her dreams once more.
"And that scholarship was a ship that sailed/ When I chose you and daddy gave me hell," she reminisced on the track that she co-wrote with Jared Scott Slocum. "I made myself into someone else just to love you."
It was a rough road for her, as she opened up in an interview about sleeping in her car in a Target parking lot as she pursued her musical dreams. It was a hard road, but the sour weather later turned bright when she signed a deal with Universal Music Publishing.
It was a moment for the country singer who got to release her debut album, If It Wasn't For You, in June 2020, with collaborations from artists she'd dreamed of performing with: country icon Reba McEntire, Tenille Townes and Ashley McBryde.
But for "Small Town Hypocrite", her heart was firmly set on a particular country artist to accompany her on the track.
Caylee Hammack Collaborating with Chris Stapleton
In a new press release for the collaborative version of her song "Small Town Hypocrite", the singer explained that her "one whim for this song was to hear Chris Stapleton accompany me on it. Two years after I spoke this wish out loud in the studio, Chris agreed to sing the part I had written in hopes of hearing his voice on it. Life is a beautiful full circle sometimes. I am so grateful to Chris for singing this song."
In a short clip that she shared on her social media pages to announce the turbo-charged collaborative new version of her 2020 track "Small Town Hypocrite", she called the reality of getting to feature the "one and only Chris Stapleton" on her track "a little unreal."
As for Stapleton, he's been kept busy with a calendar of events, appearances and duets in recent months. He's set to lend his voice to a new series of RAM truck ads with an AI Green cover, and he also recently snatched the 2021 ACM Award for Album of the Year for his latest project, "Starting Over".
Keep checking Country Music Lane for more Caylee Hammack news and daily country music updates.