Country Music news teases that the Real Housewives franchise could be coming to Nashville, y'all. According to TMZ there is a hot torrent of chatter buzzing around about a "Real Housewives of Nashville" series.
There are certainly plenty of Nashville WAGS and in particular a group of high-profile female VIPS are making tongues wag.
Is Nashville Getting a Series About WAGS?
TMZ claims that talk of series is premature but what is real is that several of these ladies have been posting on social media about a project they're filming together.
Of course this has fans jumping to the conclusion of a Real Housewives spinoff, but not so fast fans! So what is happening that is leading to all these rumors?
Sources with knowledge of the project confirmed to TMZ that country star Jana Kramer and Jason Aldean's sister, Kasi who is Chuck Wicks' wife, plus Tyler Rich's wife Sabina Gadecki and Dee Jay Silver's wife Jenna are shooting a pilot for an ensemble show that's in development.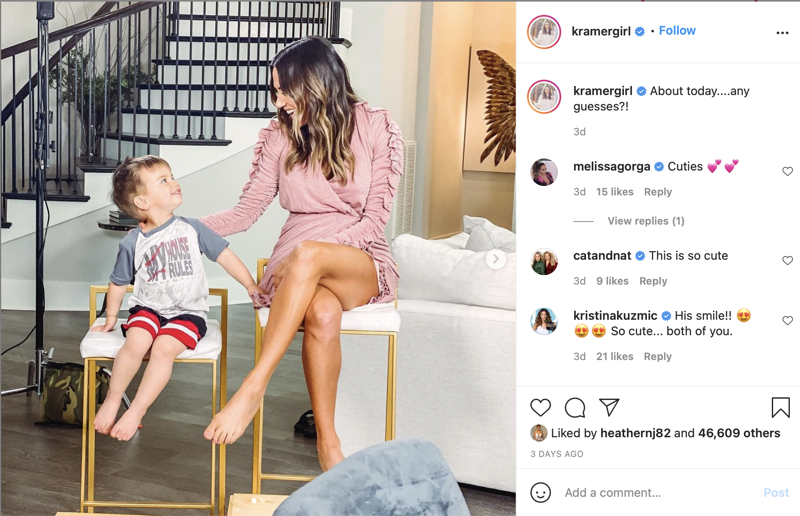 Is there a Nashville Edition of Real Housewives?
That sounds like a pretty impressive all star lineup but sources say that Jason Aldean's wife, Brittany, may also be involved in the project.
However, she seemed to shut that speculation down on social media on Monday night.
TMZ reports that NBC is producing the venture which is currently filming with the women in Nashville. Further shutting down rumors of a new Housewives series, the outlet says it's not a slam dunk that whatever is cooking ends up on Bravo.
What Happens Next to Superstar Country Project?
TMZ says that the show, "would likely end up on one of NBC's other networks — like E! or Peacock — instead of Bravo."
Perhaps the most revealing tidbit is TMZ saying, "We're told no contracts have been signed, and there's been no green light for a series," this despite all the chatter by Kramer and Aldean's sister on social media. So far the network has issued nada about the project.
In other country music news, superstar singer Luke Bryan announced he has coronavirus which means he was absent last night from American Idol's first live show of the season. There is now word about a comeback date although Luke shared that says he's doing fine and hopes to return soon. He is currently quarantining and recovering at home.
Taking his place last night was former judge Paula Abdul who sat alongside Katy Perry and Lionel Richie.
Be sure to catch up on everything happening with country music. Come back here often for country music news and updates.