Yet again, it appears our finest musicians have dedicated 2021 for music tours around the globe. Some weeks ago, we had our country music star plan his tour with his crew, and last week, the Osborne brothers came out with their tour plans scheduled to run from July to November this year. Now our very own Miranda Lambert is getting set to get back into the full swing of her music career after a long break from the road due to the Coronavirus outbreak.
In an interview during the run-up to the 2021 ACM Awards, the country superstar told the audience that she's got new music cooking at the backend, and she's "ready to roll" on a full-scale tour. In her words, as she confirmed to Taste of Country, "I'm working on a record. I'm hoping the wheels on the bus go-'round and 'round. I'm crossing my fingers. I'm ready to roll."
Surprisingly, Miranda also has lots of shows lined up for her Billy Bob's Texas scheduled to span sometimes at the end of April 2021. She also has some casino and festival appearances on her official calendar, however, Miranda says her music crew is "routing for a tour" since the pandemic restrictions eased in March. Moreover, more musicians have begun to announce full-scale tours for 2021.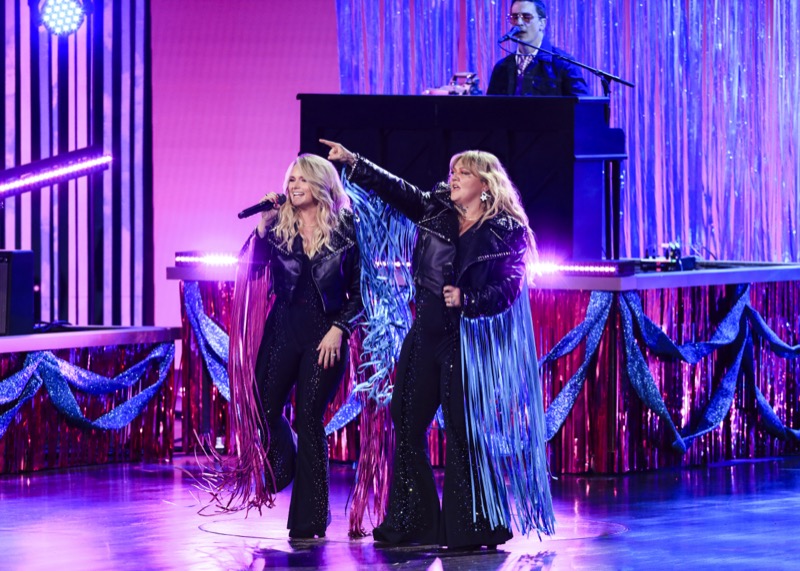 Miranda Lambert Collaborates with Elle King
Recently, Miranda Lambert landed a new collaboration with Elle King titled "Drunk (And I Don't Wanna Go Home)." The two singers are slated to open the 2021 ACM Awards with the song on Sunday night (April 18, 2021).
She is also preparing to release a joint project with Jack Ingram and Jon Randall titled "The Marfa Tapes". The new project has some raw acoustic tapes that the three songwriters and friends recorded over the years during their songwriting retreats to Marfa, Texas. The Marfa Tapes album is set to hit the music world on May 7, 2021. Although plans have been made for the new song, Lambert said the project might not have seen commercial release if the Covid-19 pandemic hadn't hit the world.
In her statement "I don't think I would have gotten to do that if there wasn't a break in the normal sequence of things. Sometimes you write a bunch of songs that just disappear into this abyss of work tapes and demo land or whatever. And I think this year, people are ready to hear different types of versions of songs from artists they may already follow, or not. But I think last year gave me the freedom to do that."
About Miranda Lambert's 2021 ACM Nomination
Good to know, Lambert was nominated five times in the 2021 ACM Awards slated yesterday, Sunday, 18th, 2021. The award-winning event aired live on CBS and Paramount+ channel.
2021 ACM Awards Nominees
Maren Morris and Chris Stapleton led all 2021 ACM Awards nominees with six each and Miranda Lambert has five, including Female Artist of the Year. The CBS broadcast gave appropriate award trophies to deserving Entertainers, Song and Album of the Year winners, Duo, and Group of the Year winners.
Be sure to catch up on everything happening with Miranda Lambert right now. Come back often for country music and celeb news and updates.
Image credit: Viacom CBS