Country music news reveals that everyone knows who The Man in Black is: Johnny Cash. The American singer, songwriter, musician, and actor was born J.R. Cash on February 26, 1932 and he died on September 12, 2003.
In between he was a country music legend, a man who lived the life of the troubled songs and turbulent lyrics he warbled out in his deep, distinctive bass-baritone.
But there are plenty of things you probably didn't know about Johnny Cash and we're here to solve that inexcusable gap in knowledge!
#1 Country Music News: Johnny Cash Crossed Many Music Genres
Cash is one of the best-selling music artists of all time, having sold nearly 100 million records worldwide. In his tunes you can hear strains of country, rock and roll, rockabilly, blues, folk, and gospel sounds. His crossover appeal meant he had the rare honor of being inducted into the Country Music, Rock and Roll, and Gospel Music Halls of Fame.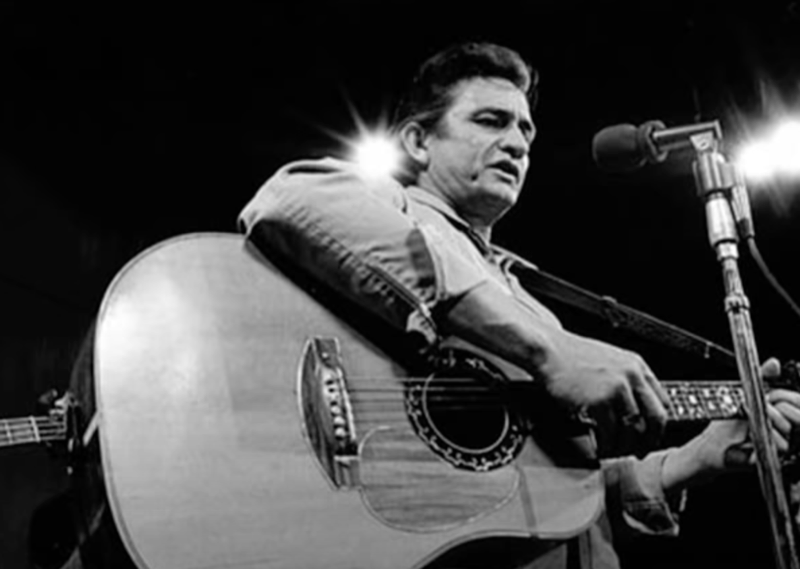 #2 Country Music News: Johnny Cash Was Born A Poor Country Boy
The Man in Black was an Arkansas native and his parents were Carrie Cloveree and Ray Cash. He was born smack dab in the middle of seven children. He had three older siblings (Roy, Margaret Louise, and Jack), and three younger siblings, Reba, Joanne, and Tommy (who also became a successful country artist).
#3 Country Music News: Johnny Cash Was In the Air Force
Cash spent four years in the Air Force then rose to fame in the so-called rockabilly scene in Memphis, Tennessee. He took to opening his concerts by saying, "Hello, I'm Johnny Cash" then ripping into a rendition of "Folsom Prison Blues." Unlike many of his contemporaries, Cash never spent a night in jail.
#4 Country Music News: Johnny Cash Was Diagnosed With A Neurodegenerative Disease
In 1997 Cash was diagnosed with a neurodegenerative disease although the condition was originally misdiagnosed as Parkinson's disease. He told the audience that he had Parkinson's after nearly collapsing on stage in Flint, Michigan, in late 1997. The diagnosis would later be changed to Shy–Drager, and he reportedly died of autonomic neuropathy associated with diabetes. He was hospitalized in 1998 with severe pneumonia, which damaged his lungs and the illness forced him to curtail touring.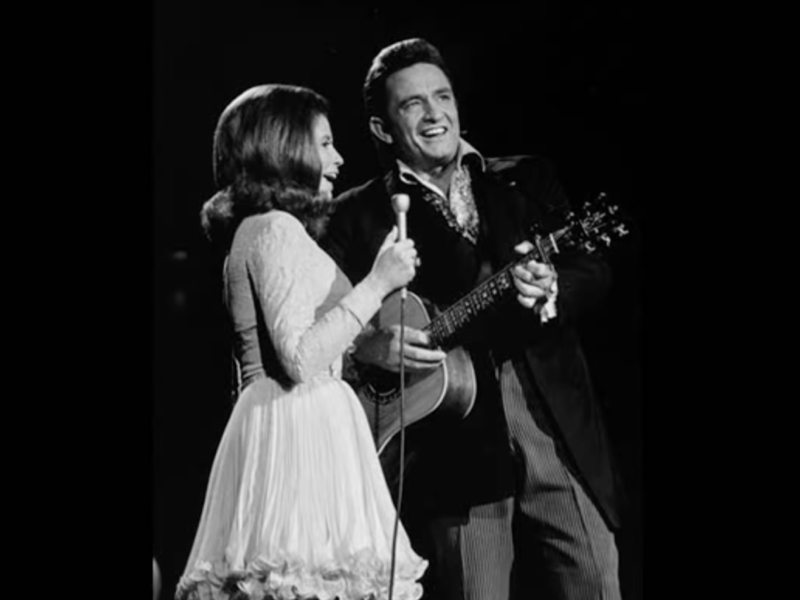 #5 Country Music News: Johnny Cash Was Married Twice
Johnny Cash's second wife was June Carter Cash (1929 – 2003). She was a member of the renowned musical act The Carter Family which won five Grammy awards during her tenure with them.
She was an American singer, songwriter, actress, dancer, comedian, and author. She played guitar, banjo, harmonica, and autoharp, and acted in several films and television shows. In addition to her five Grammy Awards she had the honor of being inducted into the Christian Music Hall of Fame in 2009. The couple had one child together, a son, John Carter Cash, who is a musician, songwriter, and producer.
Be sure to catch up on everything happening with country music. Come back here often for country music news and updates.