Randy Travis may be more popularly known for hits like Forever and ever, Amen and On the Other Hand, but the country singer, whose songs were once described as "too country", has dealt with some scary things in his life.
Mary Travis on how Randy continues to defy the odds
Apart from some controversies and severe alcoholic dependencies in 2012, two years after his divorce from his first wife Elizabeth Hatcher after a 19-year-old marriage, the 7-time Grammy award winner fell ill in 2013.
He later suffered strokes and had to undergo surgery due to his viral upper respiratory infection to relieve pressure on the brain. A few days later, he was reported to be "awake and alert after undergoing brain surgery" and that he was on the road to recovery.
After recovering and leaving the hospital to enter a physical therapy facility, he had almost lost his ability to speak or sing. He persevered and improved his speech and singing ability, and even learned to write and play piano again, and through it all, his wife Mary Travis was supportive of him. His first performance after the sickness came in 2016 when he attended his induction into the Country Music Hall of Fame and performed a rendition of Amazing Grace.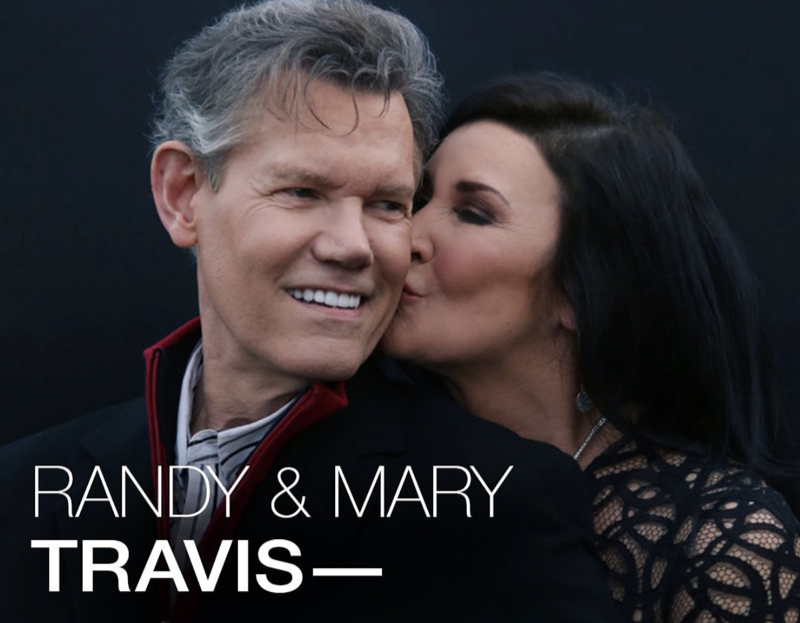 His wife gave a speech at the event as he was still having difficulty forming full sentences. "Today is the greatest day of Randy's celebrated music career. Randy wants to thank you for listening and loving him. Randy stared death in the face, but death blinked. Today, God's proof of a miracle stands before you." She concluded her speech by emotionally telling the audience to stand for Randy's performance.
Though Randy tried to get back to singing and performing again, there was a great fear that his voice wouldn't be able to handle the stress. He still schedules tours, but he currently employs other lead and back-up singers to perform his music and sings minimally on such tours.
Mary Travis shared the news that Randy continues to make progress by being really involved in his therapy and by his perseverance. She gave hope to fans that the country legend hasn't entirely given up on his voice and his passion for music. Even though he may have been prevented from doing what he obviously loves the most, music remains a big part of Randy's daily life.
How Christianity helped Randy and his wife, Mary, to pull through the hard times
Randy is one of the few country singers that's been able to combine a successful country music career with gospel music. According to his wife Mary, his songs resonates with people because it is "good for the soul."
She said that Randy's music is the kind of music that could take you back to your roots of faith and help you to move forward in whatever road you're walking on as well, "knowing that all along God's in control and we aren't."
She also added that they wouldn't have been able to pull through with all they had to go through if not for their strong dependence on their faith. "He'll sing in the car when we're driving back and forth from Texas to Tennessee. He'll sing a lot. He just has to be in the mood, and he knows the words to every song," Mary said about his condition. "That's the funny thing with a stroke and the aphasia… the brain knows it all."
"We leaned real hard on God. Every day we still do. It's like they say, 'By the grace of God, I walk.' That's exactly what we feel," she later said.
In 2020, he released a new song Fool's Love Affair that is said to be more than a decade old.
Be sure to catch up on everything happening with Randy Travis. Come back here often for Randy Travis news and updates.
Photo Credit: Randy Travis Instagram