Miranda Lambert has become one of country music's most beloved female singers and songwriters. As a result, fans wonder about the songstress's personal life.
When Miranda and Blake Shelton divorced, headlines announced their split. We also have seen Blake's new romance with Gwen Stefani turned into tabloid heaven.
But did Lambert wed again? And if so, what does her husband do and where do they live? We have all the answers about the country music queen below.
Miranda Lambert: Did She Marry Again After Divorcing Blake Shelton?
Miranda took some time for herself after splitting from Blake Shelton. In contrast, Blake quickly went from a friendship with Gwen Stefani as coaches on "The Voice" to romance to getting ready for wedding bells!
But Lambert did find love again. The country music songstress told People that she sought to keep her romance private and her wedding secretive for a very simple, yet sad reason: Miranda admits she suffered amid all the publicity given to her divorce from Blake Shelton. Lambert and Shelton's marriage began in 2011 and ended in 2015.
"I was married before, and it was a huge wedding and everything was very public. So was my divorce," pointed out Lambert. "I learned then that it's not for everybody else. This is my actual life. With [my new romance], I made it a point to keep it as private as I could for as long as I could."
As a result, Miranda kept her wedding day totally secretive.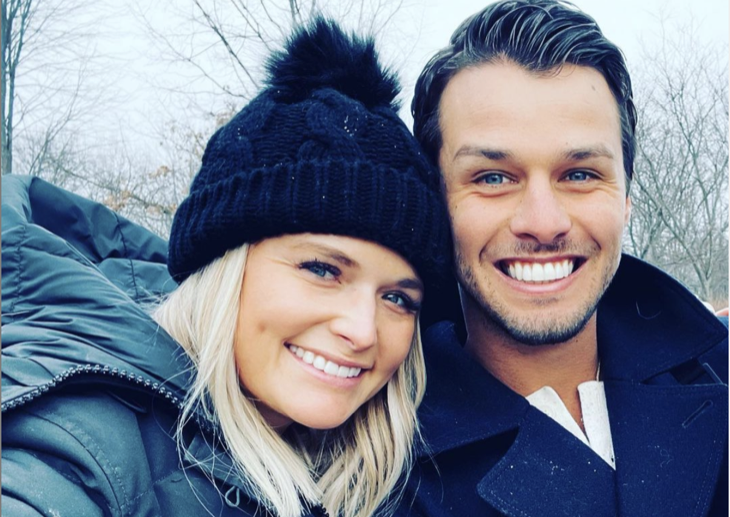 Who is Miranda Lambert's New Husband, and Does He Work?
Miranda first met Brendan McLoughlin when she visited "Good Morning America" to promote her music with her group, Pistol Annies. A 28-year-old N.Y.P.D. officer, Brendan is a definite contrast to the 35-year-old country superstar.
And as proof of "opposites attract" love theories, Lambert and McLoughlin have proved the perfect match. The couple dated for three months prior to a secret wedding at a farm near Nashville, Tennessee.
"I feel like I've been through enough in my life to know what I don't want, so when I know what I do want I snatch it right up," said Miranda in response to the fast timeline.
Lambert does consider her romance "love at first sight." And she compared her falling in love with Brendan to her pets.
"I have eight dogs and had love at first sight with them, too. Must be easier than I thought!" laughed Miranda.
Seeking details of the wedding, such as bridesmaids and the best man? Lambert isn't telling, saying only, "I didn't have nobody. That was mine and his moment."
Miranda is aware that going from the NYPD police force to life with a country music superstar might feel like a shocker. And she carefully reassured her husband about what was ahead.
"To pull him into that world, I was like, 'I'm sorry, this might be a shock,'" recalled Lambert.
McLoughlin was previously engaged, ending that engagement just before beginning his romance with Miranda. He is the dad to a baby boy. Lambert praised her husband for his skills in handling all the publicity.
"He just takes it like a champ," gushed Miranda. "He's better at it than I am."
For now, Miranda's husband reportedly is on leave from the NYPD police force. He has joined her during her renewed road trips as we see light at the end of the pandemic tunnel.
Where Do Miranda Lambert and Her New Husband Live? [Video]
Two years into their marriage, Miranda and Brendan are working on a new home. Complete with three bedrooms and guest cabins, the farmhouse is located in rural Tennessee.
As Lambert has shared on her social media photos, she is enjoying her new life. The joy comes only after struggling through a divorce with Blake Shelton and then having several romances that failed, including involvements with Evan Felker and Anderson East.
As for what life is like when Miranda and Brendan are at home? Lambert has posted Instagram pics, such as one with a shirtless, toned McLoughlin.
"#haygirlhay #shirtlessfarmhusband #yourewelcome💙 #farmfresh #johndeeregreen #hayday," wrote Miranda in the caption.
In other words, it looks as if Lambert's song, "Settling Down," has turned into real life! Watch and enjoy her video below.
Be sure to catch up on everything happening with Miranda Lambert right now. Come back often for country music and celeb news and updates.
Image credit: Miranda Lambert Instagram