Miley Cyrus appeared on the controversial Elon Musk hosted SNL to perform three songs as a musical guest, with one of those songs featuring The Kid LAROI and a rendition of his hit song "Without You". To celebrate mother's day which took place on Sunday, SNL welcomed a lot of mothers on the stage with Miley Cyrus covering Dolly Parton's 1977 hit song "Light of a Clear Blue Morning". She also gave a shout-out to her country superstar godmother, Dolly Parton.
Miley Cyrus' Powerful Performance of "Light of a Clear Blue Morning"
Miley Cyrus, 28, used her powerful smoky vocals with a bit of country croon for the heartfelt classic, which was periodically paused in order to get the entire SNL cast to bring out their own mothers for some cute jokes and adorable "mom" moments.
For the performance, the star donned a white long-sleeved and button-up shirt that's saucy with breast-like padding over her chest. She wore it with a thick black belt around her midriff.
"It's been a long dark night/ And I've been a waitin' for the morning/ It's been a long hard fight/ But I see a brand new day dawning," she sang. It's a fitting song too, as the world is still trying to recover from a Coronavirus pandemic.
There were a lot of mom moments on the set that night that were slid in between Miley Cyrus' performance. First we saw Kate McKinnon arrive with her mother, who asked her to perform the popular Mary Katherine Gallagher act. And while it's not Kate's thing, she still obliged her mother and shouted "Mother's Day" while assuming the same pose that Molly Shannon did for "Superstar!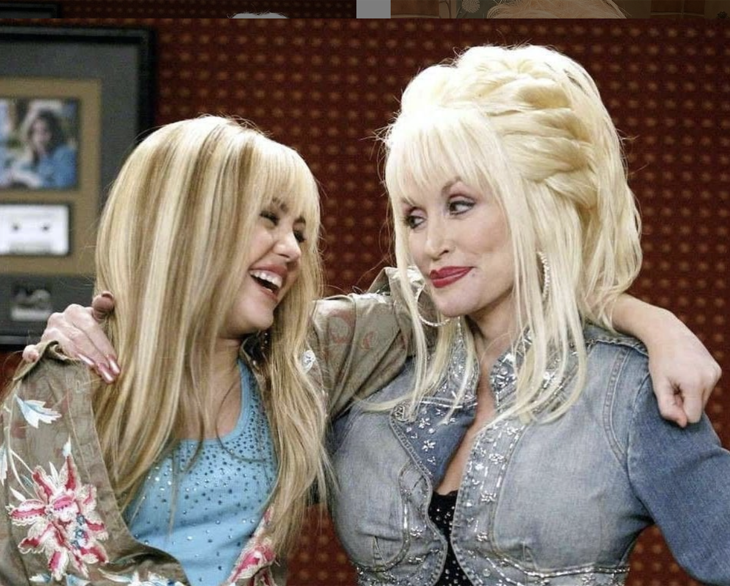 We also see Aidy Bryant's mother, Kyle Mooney's mother who wanted two presents and wasn't going to count being flown out to New York as a present, and Beck Bennett's mother who said she was proud of him and his brothers, but Beck would rather she dedicated the night to him.
Mike Day's mother graced the set hoping to give Beck Bennett a hug, and Chris Redd's mother, to Chris' mortification, "unknowingly" revealed that they hadn't been playing it safe amid the pandemic. Heidi Gardner appeared with her nearly identical looking mother, only to figure out that she had no joke lines.
Other cast members who graced the stage with their mothers were Kenan Thompson, Melissa Villasenor, Chloe Fineman, Bowen Yang, Ego Nwodim, Colin Jost, and Cecily Strong.
Miley Cyrus ended her performance with the cast members and their mothers coming in and swaying to her song. Miley also welcomed her mother Tish on stage and wished her a happy mother's day, including a shout-out to country legend Dolly Parton, whose song she covered for the show.
Miley Cyrus and Dolly Parton's History
Miley Cyrus, who rose to fame on the Disney musical show Hannah Montana and is now a superstar in her own right, got her big break moments after she was born. No, not on a show like Baby's Day Out, but by having Dolly Parton, THE Dolly Parton, become her godmother. The country superstar may not have her own kids, but she makes a great godmother, even rising to become a "mother figure" to Cyrus.
Fun fact: Did you know Dolly Parton appeared in Hannah Montana a couple times in the show's four-season run? The two recently celebrated Hannah Montana's major anniversary with cute throwback pictures and a Hannah cake, with Cyrus writing a moving note to her Hannah Montana character.
Dolly Parton recruited Miley Cyrus on her 2020 holiday album "A Holly Dolly Christmas", where she collaborated with Cyrus on the track "Christmas Is": a song that reflects on the true meaning of Christmas.
Miley Cyrus has also covered more than a couple of Dolly's songs.