Academy of Country Music Awards 2021 Highlights: Winners, Performances and More!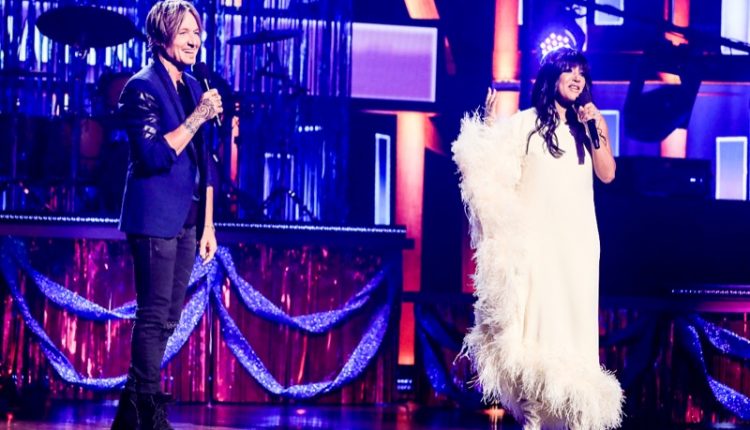 Country music news today focuses on the 2021 Academy of Country Music (ACM) Awards ceremony. The 56th ACM Award ceremony was held last night, April 18.
Streaming live from Nashville at three venues including the famous Grand Ole Opry, the ACM Awards offered everything from performances by country music's superstars to suspense as to who would win the coveted awards.
Get the complete recap below, from performance highlights to award nominees to winners.
Academy of Country Music Awards 2021 Highlights
How do you start the 2021 Academy of Country Music Awards after a year living in a pandemic lockdown? Open it up with country music songstresses Miranda Lambert and Elle King marking their first time live singing their popular "Drunk (And Don't Wanna Go Home)"!
Miranda and Elle kick-started the 56th annual ACM Awards from the Grand Ole Opry House last night. And their stellar performance seemed to electrify the show, which kept the momentum going.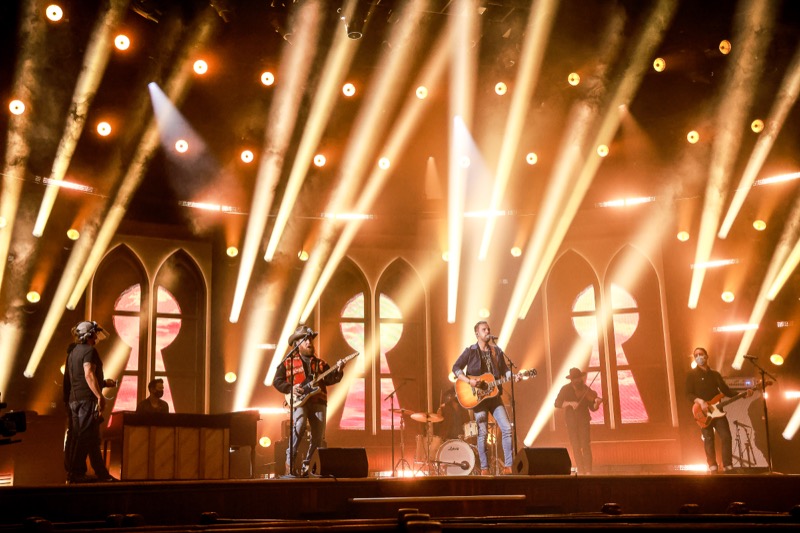 Doing the co-hosting honors for the first time together were the team of Mickey Guyton and Keith Urban. Mickey has become a rising star, and she is now the first Black female country music artist to take on the hosting play for the ACM Awards.
The occasion marked Keith and Mickey's second time teaming up at the Annual ACM Awards. With Urban playing the piano, Guyton sang her country music song, "What Are You Gonna Tell Her?" at last year's Annual ACM Awards. Their familiarity with each other's talents set the tone for a smooth ride through the evening of country music's best talent.
Country music artists are known not just for their talent, though, but for genuinely appreciating other artists. The warmth is real, y'all, and that spirit of generosity always makes for one of the best entertainment award ceremonies annually. The 2021 ACM Awards stayed true to that spirit.
Academy of Country Music Awards 2021 Winners
And now, get ready to put your hands together and cheer as we present the complete Academy of Country Music Awards 2021 list of winners and nominees: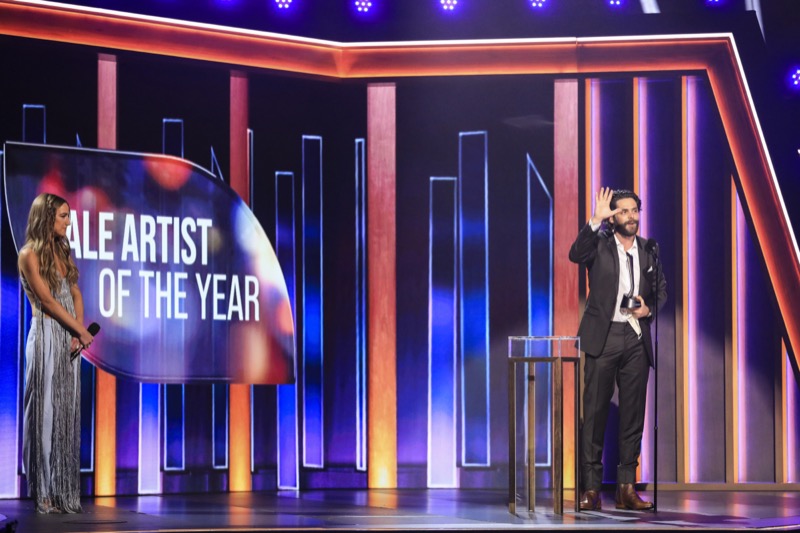 ● Entertainer of the Year Winner: Luke Bryan, who could not attend. His absence served as a reminder that the pandemic continues to have an effect on the entertainment world, because Bryan had to stay home rather than attend the country music award ceremony following a positive test for Covid-19 last week.
Nominees: Eric Church, Luke Combs, Thomas Rhett, Chris Stapleton
● Female artist of the year Winner: Maren Morris.
Nominees: Kelsea Ballerini, Miranda Lambert, Ashley McBryde, Carly Pearce
● Male artist of the year Winner: Thomas Rhett.
Nominees: Dierks Bentley, Luke Combs, Eric Church, Chris Stapleton
● Duo of the year Winner: Dan + Shay
Nominees: Brooks & Dunn, Brothers Osborne, Florida Georgia Line, Maddie & Tae
● Group of the year Winner: Old Dominion
Nominees: Lady A, Little Big Town, The Cadillac Three, The Highwomen
● New female artist of the year Winner: Gabby Barrett
Nominees: Ingrid Andress, Tenille Arts, Mickey Guyton, Caylee Hammack
● New male artist of the year Winner: Jimmie Allen
Nominees: Travis Denning, HARDY, Cody Johnson, Parker McCollum
● Album of the year Winner: "Starting Over" — Chris Stapleton
Nominees: "Born Here Live Here Die Here" — Luke Bryan; "Mixtape Vol. 1" — Kane Brown; "Never Will" — Ashley McBryde; "Skeletons" — Brothers Osborne
● Single of the year Winner: "I Hope You're Happy Now" — Carly Pearce & Lee Brice
Nominees: "Bluebird" — Miranda Lambert; "I Hope" — Gabby Barrett; "More Hearts Than Mine"– Ingrid Andress; "The Bones" — Maren Morris
● Song of the year Winner: "The Bones" — Maren Morris
Nominees: "Bluebird" — Miranda Lambert; "One Night Standards" — Ashley McBryde; "Some People Do" — Old Dominion; "Starting Over" — Chris Stapleton
● Video of the year Winner: "Worldwide Beautiful" — Kane Brown
Nominees: "Better Than We Found It" — Maren Morris; "Bluebird"– Miranda Lambert; "Gone" — Dierks Bentley; "Hallelujah" — Carrie Underwood and John Legend;
● Music event of the year Winner: "I Hope You're Happy Now" — Carly Pearce & Lee Brice
Nominees: "Be A Light" — Thomas Rhett featuring Reba McEntire, Hillary Scott, Chris Tomlin, Keith Urban; "Does To Me" — Luke Combs feat. Eric Church; "Nobody But You" — Blake Shelton ft. Gwen Stefani; "One Beer" — HARDY ft. Lauren Alaina & Devin Dawson; "One Too Many" — Keith Urban, P!nk
Image credit: Viacom Media/CBS