2018's Seasons Change was the last album released by Scotty McCreery and, now, the country musician is back with more music. Thing is, you'd hardly guess what hilariously inspired his new album.
The songs on this new album explore the blessing of constancy, intimacy and personal joys.
Scotty McCreery Says "Loretta" Inspired His New Album "Same Truck"
For Scotty McCreery, a ten-year relationship with his truck, which he got as part of winning "American Idol", translated into an album of 12 songs. But don't worry, the songs aren't all about trucks.
"Loretta" – yes, that's what McCreery is calling the Ford F-150 pick-up; it cutely gets its name from country legend Loretta Lynn – has been on Scotty's team from day one, and he's recognizing their long partnership with the title of his new project.
"That's where the conversation for same truck started, we were talking about how I drive the same truck and then it evolved into the larger picture of we're on the same team here. Let's just build each other up," McCreery said on Friday.
McCreery's album "Same Truck" dropped this Friday, with the truck also inspiring the title track of the album.
Of the 12 songs on the album, McCreery wrote 10. He calls the songs "deeply personal".
Since releasing the album, McCreery has been busy promoting the songs with performances and meet and greets with fans. Friday afternoon, he performed a few songs and met with fans at Aversboro Restaurant and Sports Bar in Garner.
From 5 to 7 p.m., fans met the Academy of Music Award winner at the "Greatness of Garner" event at South Garner High School. He performed a few songs from the new release.
September 22, Wednesday will see McCreery at School Kids Records in Raleigh from 5:30 p.m. to 7:30 p.m. He will be signing copies of his album bought straight from the store. Everyone is required to wear a mask before entering the venue.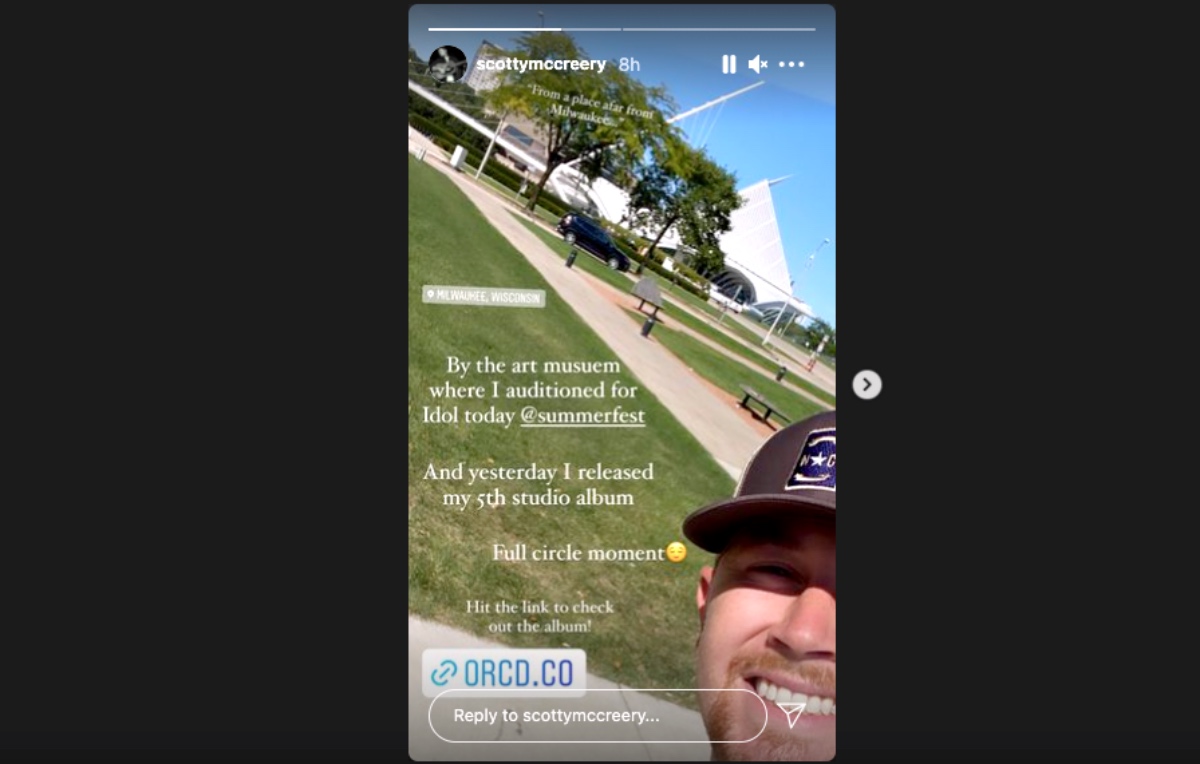 Scotty McCreery Opens Up About How Marriage Influenced Songs on the Album
The first single off of "Same Truck" was inspired by McCreery's wife.
McCreery became engaged to his long-time girlfriend Gabi Dugal in September 2017 and tied the knot in the North Carolina mountains on June 16, 2018.
Dugal, who graduated from the University of North Carolina at Chapel Hill, works as a pediatric cardiac nurse at Duke University Hospital.
According to McCreery, the song "You Time" was written with co-writers Frank Rogers and Aaron Eshuis at a time when he was doing a lot of traveling. When he finally came home from his long traveling, he found that his wife had to leave for work and wished he could have more time with her. He said that the feeling formed the basis for the song.
As for the song "Matters to Her," McCreery said that it is basically "everything I've learned in the three years of being married."
"It's like the little things … helping out around the house and making life easy on her," he added. "It's the little things that kind of all add up."
For McCreery, songwriting didn't come in a day, it was a talent he had to master and grow. "It took me awhile to get into that, but now it's such a passion of mine," he said. "The songs I'm writing, I love talking about my life."
Be sure to catch up on everything happening with Scotty McCreery right now. Come back here often for all Scotty McCreery spoilers, news, and updates.