American singer-songwriter Sam Hunt is known for his unique, often nostalgic, songs, and whether he's singing about love or drinking or any other thing, the one thing he does is shy away from writing about things that involve the people he's intimate with. Bet ya never heard of a songwriter who shies away from writing from a personal perspective.
It doesn't, however, take away the love Hunt has for songwriting, especially considering that he got his big break writing songs for big country artists like Kenney Chesney, Keith Urban, Billy Currington and Reba McEntire.
Country Singer Sam Hunt Releases New Single, Chats about Songwriting
For Sam Hunt, writing songs about people he knows is a big no-no for him. Nevertheless, he has other methods of coming up with great songs.
"When I write songs, I'm really intimidated to write songs about people I'm really directly involved with. My songs tend to be an amalgamation of a lot of different experiences," he told PEOPLE at the iHeartRadio Music Festival in Las Vegas on Saturday. "You know, you pick up things from movies and culture, so I just sort of soak all that in. And it comes out in a song, but rarely is a song directly about somebody who's in my life at that moment."
That doesn't mean that he can't get inspired by what people around him are going through at a particular time.
"My songs come through sort of this osmosis that comes from being around people who are going through things," he said.
As for his newest single "23", it's not exactly about anyone.
"I'm always nostalgic. I'm always thinking about the past," he shared. "I love that happy, sad feeling in music. I'm really attracted to it. It comes out when I'm writing quite a bit."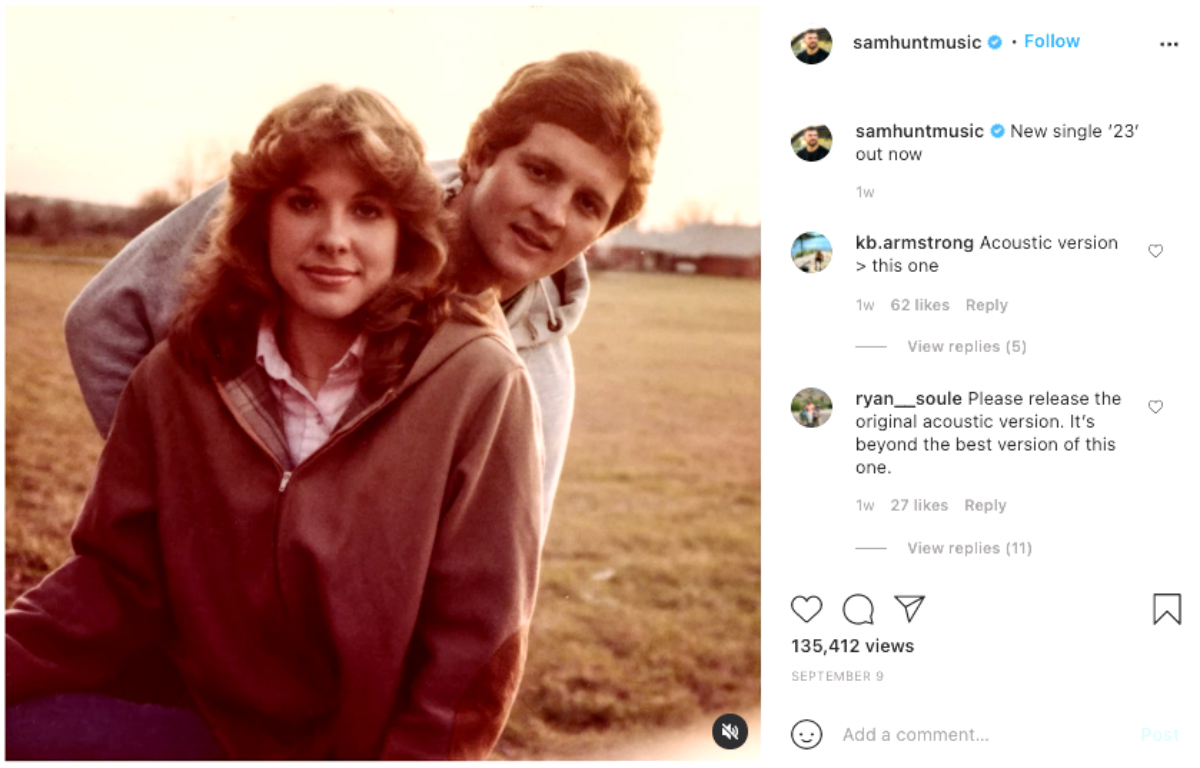 Sam Hunt Opens Up About Reflecting on His Life
Saturday saw Hunt perform at the second night of the music festival. The show was actually a stop as he continues on his current tour, which happens to be his first legitimate tour in two years. While the pandemic prevented him from being on the road in 2020, it gave him time to tap into his experiences in order to write more songs.
"You know, sitting still around the house not having anything to do but reflect, last summer can easily take you down that nostalgia road, and that's what happened," he explained. "Last year I spent a lot of time thinking about the last five, ten years of my life."
Be sure to catch up on everything happening with Sam Hunt right now. Come back here often for all Sam Hunt spoilers, news, and updates.