Billboard Music Awards 2021: Taylor Swift, Carrie Underwood, & BANNED Morgan Wallen, – ALL The Country Music Winners And Losers!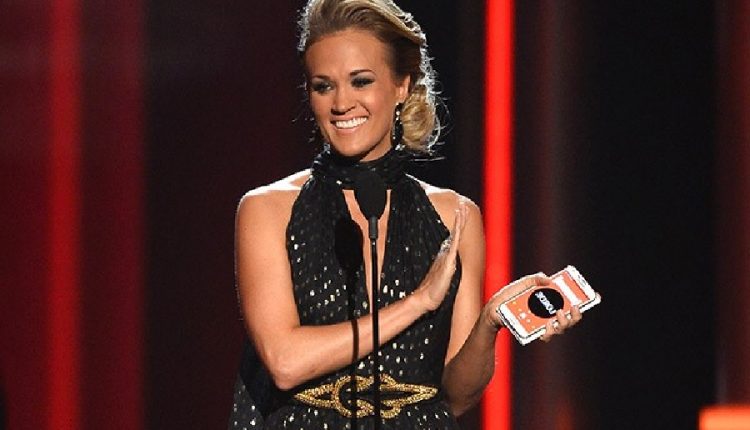 The Billboard Music Awards annually turns the spotlight on the music industry's top singers. Among the honors, country music artists have the opportunity to compete with other categories. 
In addition, the Billboard Music Awards offers special awards to country music singers. Those categories range from the top country music artist to the top country music album. 
And following its tradition, the 2021 Billboard Music Awards once again honored country music's greatest singers. Learn how Taylor Swift struck gold at the ceremony, plus which other country music artists rose and fell, below. 
Taylor Swift Shines At 2021 Awards
Hosted by Nick Jonas from Los Angeles, the 2021 Billboard Music Awards provided the perfect place to show which country music artists are winners and losers this year.
The ceremony celebrated country music artists based on their music sales, radio airplay, and Billboard music charts.  As a result, Taylor Swift soared to take home top country music artists for her remake of "Fearless (Taylor's Version)" album.
Taylor won two honors. First, Swift took home the Top Billboard 200 Artist award, winning in a category that included Drake, Pop Smoke, and Post Malone.
In addition, Taylor took home the Top Female Artist award. She earned that honor up against Billie Eilish, Ariana Grande, Dua Lipa, and Megan Thee Stallion.
Billboard Music Awards 2021 BANS Morgan Wallen Despite Wins!
Country music singer Morgan Wallen received nominations for six different awards at the 2021 Billboard Music Awards. But fans of Wallen may have felt disappointed to catch not a single glimpse of the singer.
Why? Morgan got banned from making an appearance at the Billboard Music Awards 2021 after a video revealed the country music singer using a racial slur.
Wallen did apologize for his racist comment. But that apology didn't change the Billboard Music Awards ruling.
As a result, Morgan won multiple awards without enjoying the benefits of appearing at the prestigious ceremony. Among his wins: Top Country Music Artist and Top Country Music Male Artist.
In addition, Wallen competed for Top Country Music Album against Gabby Barrett with Goldmine, Sam Hunt with SOUTHSIDE, Chris Stapleton with Starting Over, and Carrie Underwood with My Gift. Morgan won the prestigious award for "Dangerous: The Double Album."
Carrie Underwood And Other Country Music Singers Strike Gold At Billboard Music Awards 2021!
Taylor Swift and Morgan Wallen weren't the only country music singers honored at the 2021 Billboard Music Awards. Carrie Underwood and several other artists also struck gold. 
Returning to her Christian country music roots with "My Gift," Carrie was nominated for the Top Christian Album. Underwood competed against such highly regarded albums as Bethel Music, Peace; Elevation Worship, Grave Into Gardens; We The Kingdom, Holy Water, and Zach Williams, Rescue Story. But Carrie took home the win.
Other country music artists who triumphed at the 2021 Billboard Music Awards included:
Gabby Barrett won the Top Country Female Artist. She competed for that honor against Maren Morris and Carrie Underwood.

Taking home the Top Country Duo/Group Honors? Florida Georgia Line. The country music group faced heightened competition against Dan + Shay as well as Maddie & Tae.

Returning to the spotlight, Gabby Barrett also earned the Top Country Song Award with with "I Hope." Her competition included Jason Aldean for "Got What I Got," Lee Brice for "One of Them Girls," Morgan Wallen for  "Chasin' You," and Morgan Wallen for"More Than My Hometown."