Wow, you'd never think that the Brad Paisley could turn into a real-life surgeon when duty calls, but it is exactly what Brad Paisley has done. How did he even notice that his 11-year-old son's fish is losing weight, you've got to admire his attention to details. So now we're introducing Brad Paisley, Country music singer/songwriter, multi-instrumentalist, 3-time Grammy award winning performer, and (dramatic music playing) fish surgeon. Fitting, isn't it?
Brad Paisley Performs An Intensive Surgery
The pandemic and the quarantine has made him more available at home and ready to solve any kind of crisis. So when he noticed that his second son's fish is not doing all that well, he jumped in to save the day. "My son had four pufferfish and was down to two — and this one was losing weight," he tells PEOPLE in his latest cover story.
Puffers' teeth are known to sometimes grow too long, thereby preventing them from eating well, so Paisley decided that the fish needed a teeth trim, in order to live healthily and happily again. But he did not perform the surgery till he attended the school of fish surgery, especially for the specific course 'tooth trimming 101' on YouTube. After making sure that he can embark on this journey safely without causing further harm to the poor little fish, he proceeded to put the fish to sleep with drops of clove oil added to a bucket of water.
He went to work with a set of clippers. His wife later recalled, "I've never seen him nervous before, but his hand was shaking." Brad added that he called up his friend who is a brain surgeon and asked him, "is it normal for your hand to do this?"
"You put him in the bucket, and he started to drift and go sideways, so I grabbed him in the net and held him," the Whiskey Lullaby singer said. "They've got like a beak, and I clipped it and thought I killed him — but he made it!" He further added that it was one of his stranger moments, but anyway, "These are the things in a pandemic you do yourself."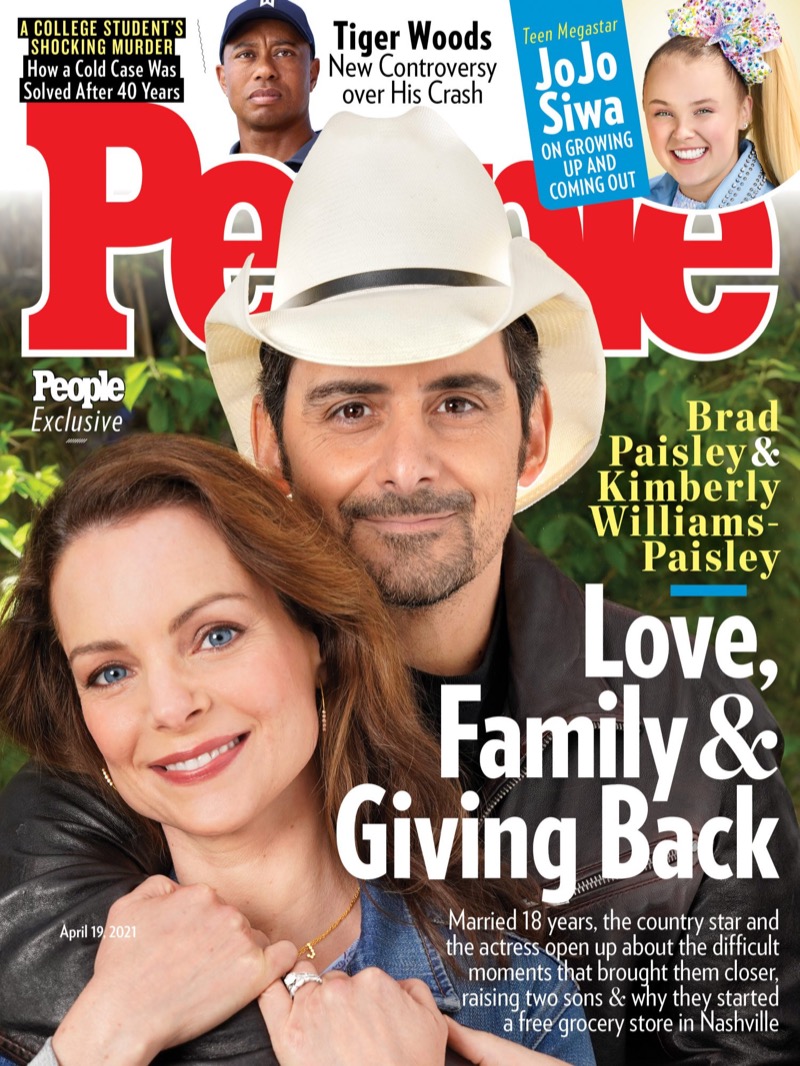 Kimberly Williams-Paisley on her husband's love for everything, big or small
Brad Paisley's wife Kimberly admitted that the fish surgery may be out of his skillset and a first time experience, but that he's got a big heart for everything, "great and small." He's also useful on their farm outside Nashville, where they live with their boys Huck, 14, and Jasper. The couple also run a donkey rescue program, and Paisley gets to joke about them when he's in the mood.
"We have two dogs [Hoot and Annie], snakes, a bearded dragon," Kimberley recites before her husband breaks in: "All of which belong to someone other than me, and who takes care of them?" "You," she agrees.
His love for the living creatures also extends to gooses' eggs, and his wife recalled a night when there was heavy rain and Paisley had to run out in the middle of the night just to check if the eggs were okay. The eggs weren't, but Kimberly appreciates that he cares all the same.
Be sure to catch up on everything happening with country music. Come back here often for Brad Paisley news and updates.
Photo credit: People Magazine, Brad Paisley Instagram