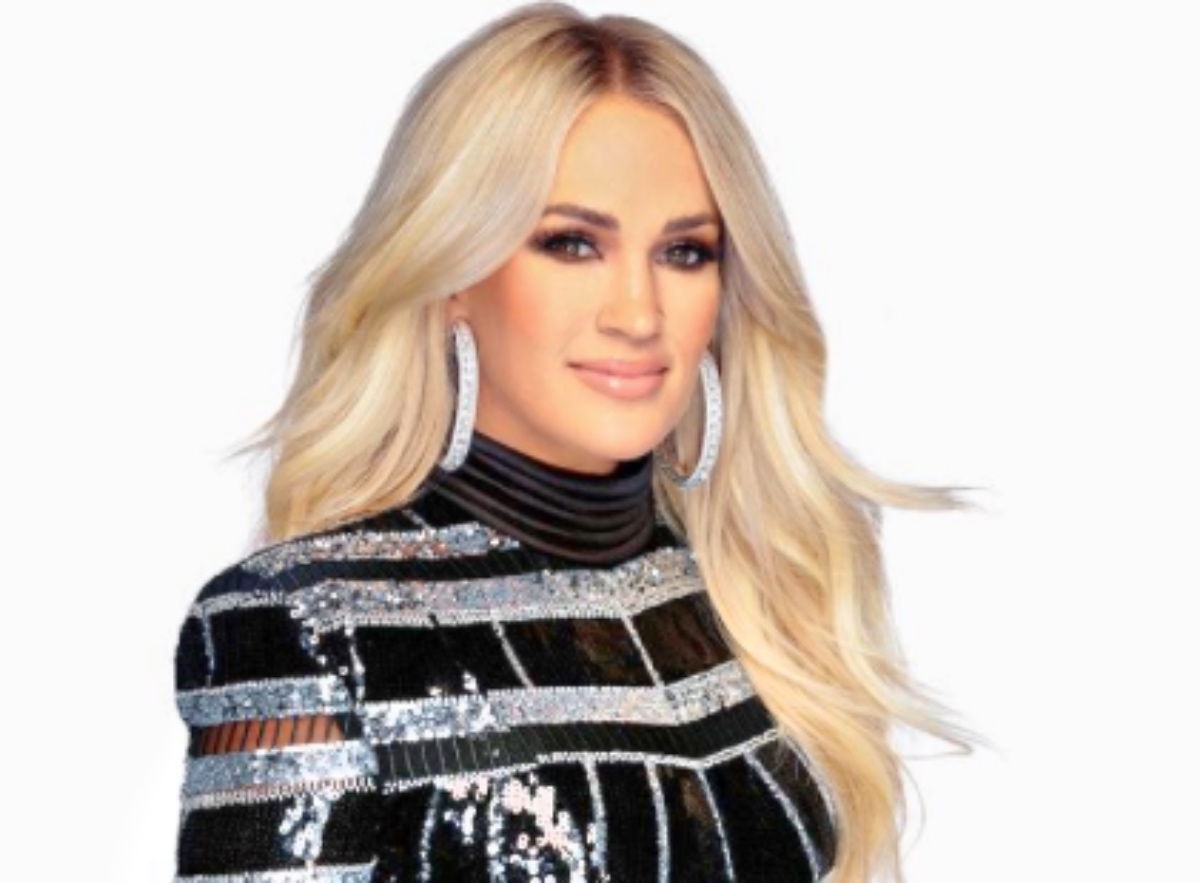 The soundtrack for the movie adaptation of the Tony award winning musical drama also features Sza, Sam Smith and Finneas.
This marks the very first time that Grammy award-winning singer Carrie Underwood and the country music duo Dan + Shay collaborated on a song.
Carrie Underwood and Dan + Shay Reinterpret a Broadway Musical
The pair's new recording of "Only Us" has a country infused sound as opposed to the Broadway style performed by the movie's actors. The new recording by Underwood and Dan + Shay is the latest release from the movie's soundtrack, with the in-film version of the song, performed by Dear Evan Hansen stars Ben Platt and Kaitlyn Dever, also dropping the same day.
The song explores the subject of not letting a person's past keep one from finding new love. "What if it's you, what if it's me, what if that's all that we needed to bе? And the rest of the world fliеs away/ What do you say?" the chorus goes.
A video was released along with the song and it showed Carrie Underwood in the studio with Dan Smyers and Shay Mooney working on the recording. The video also cuts in emotional scenes from the movies.
At the beginning of the video, the "Jesus, Take the Wheel" singer asks if she and Shay Mooney can be allowed to "do one fun thing".
Turns out the fun thing is Carrie Underwood wishing that she and Shay could sing the song "top to bottom. Just the two of us in here."
Dan Smyers, who produced the song as well, replies that it's okay to try out the "fun thing".
"Only Us" joins the previously released "Waving Through a Window" recorded by Platt, who won a Tony Award for his stellar performance of the musical's title character in 2016.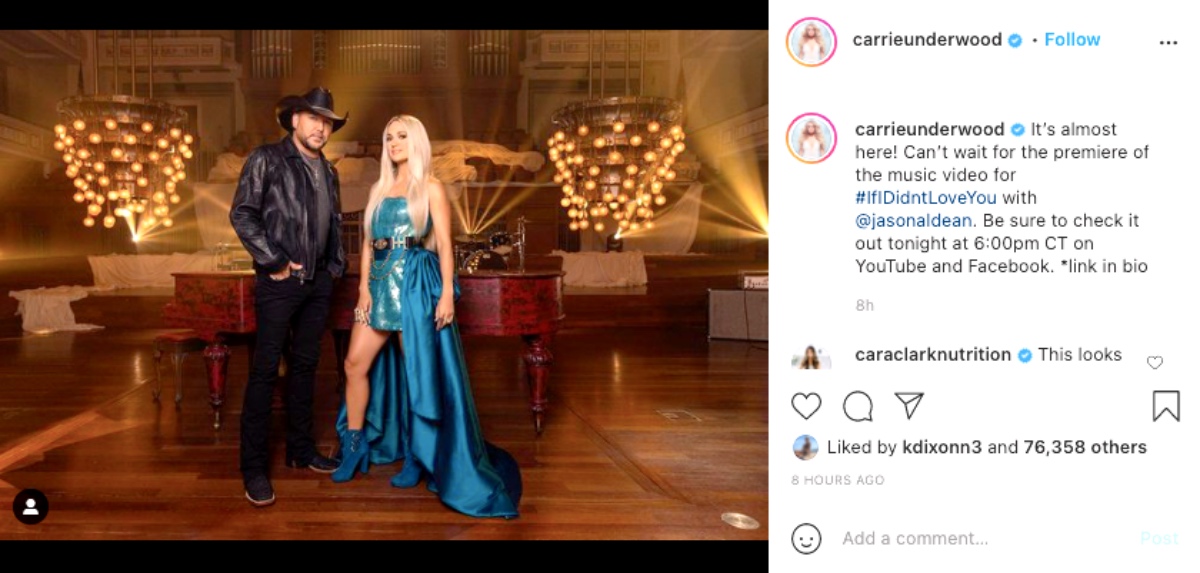 The movie and the soundtrack will be dropping on September 24.
Carrie Underwood has been mostly in the frontline of music this year with her releases, concerts and collaborations. We've heard Underwood's voice in tracks like Jason Aldean's "If I Didn't Love You" and fans have seen her perform with the likes of Dwight Yoakam and even country music newcomer Mickey Guyton.
The coming months will see Underwood's Christmas album "My Gift" re-released. December also holds big things for the country music superstar as her Las Vegas residency kicks in.
Be sure to catch up on everything happening with Carrie Underwood right now. Come back here often for all Carrie Underwood spoilers, news, and updates.