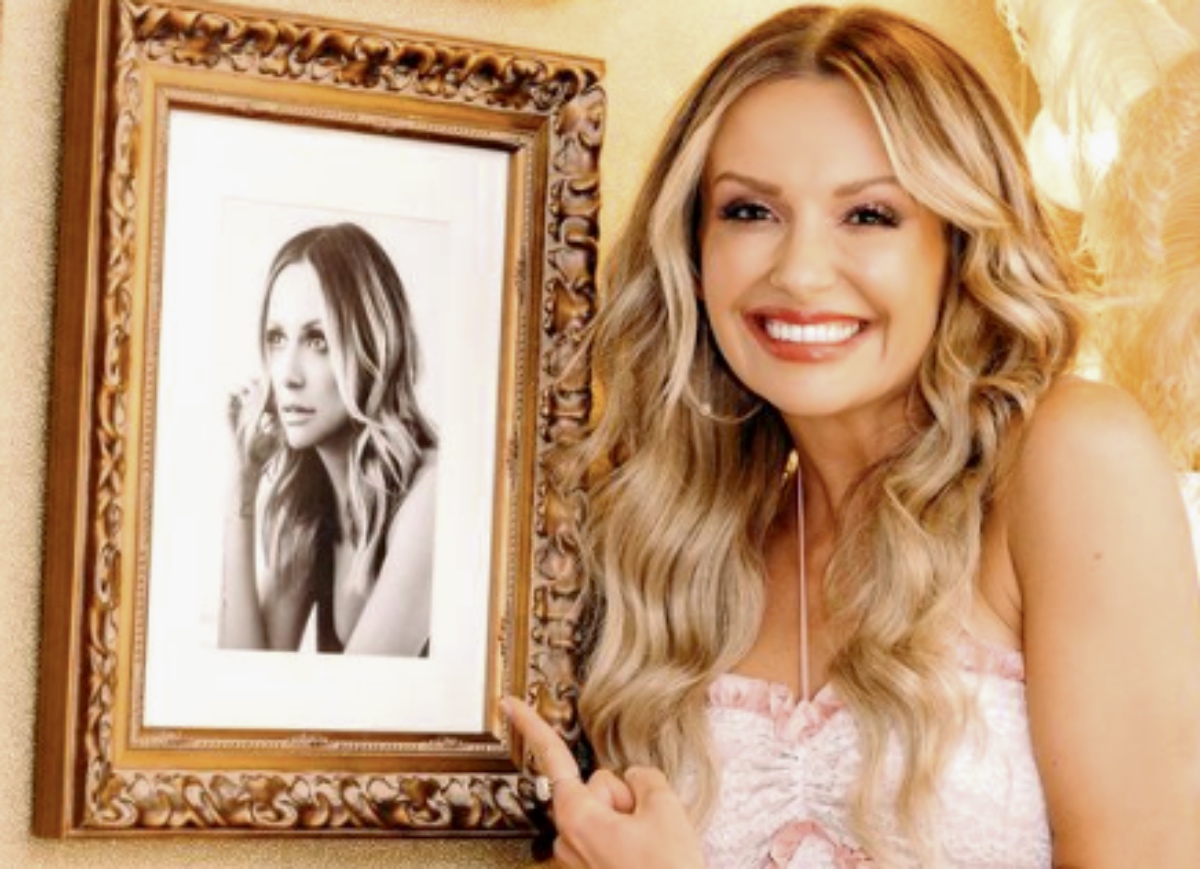 Carly Pearce's hometown recently recognized the impact that the country music star has made, not only in her town mind you, but in the entire world.
This country powerhouse is just going from strength to strength, bringing country music to a bigger audience and exposing lots of people to her unique songwriting which visually tells stories. So, whenever you're in Taylor Mill and it was September 2, don't forget to remember whose day it is. Hint: It's Carly Pearce's day.
Carly Pearce's Hometown Honors Star in a Big Way
The country music artist and Taylor Mill native, 31, was honored with a proclamation that declared the 2nd of September "Carly Pearce Day in the City of Taylor Mill". She also received a key to the city, a plaque that proclaims her commission as a Kentucky Colonel, and a welcome sign that is set to be installed in the northern part of the city with her name on it.
Carly Pearce has inspired many people from her hometown and they, in turn, couldn't be prouder to bestow the honor on the "Next Girl" singer.
"She gives me hope that someone from a small town can make it big and still say grounded," said Julie Parece, an attendee to the event.
Chris Ransom called Pearce a "truly sweet person" and said that the singer still keeps up with her after they grew up together in Taylor Mill.
"As a young girl, Carly had a dream and a talent to sing country music," said Dan Bell, mayor of Taylor Mill. "And that's why we're here, to honor that dream."
Before declaring the day as "Carly Pearce Day", Dan Bell first listed the singer's various achievements and accolades.
Carly Pearce Emotionally Reminisces On the Journey to Achieving Her Dreams
"It's very hard for me to even put into words what this means to me," Pearce said. "I think the biggest thing that I think about is I wouldn't even know what country music was without this town, I wouldn't know what it means to be on stage without this town. So many of you guys I feel like have grown up with me and my mom probably paid you to come to my shows early on, so that there were people in the audience."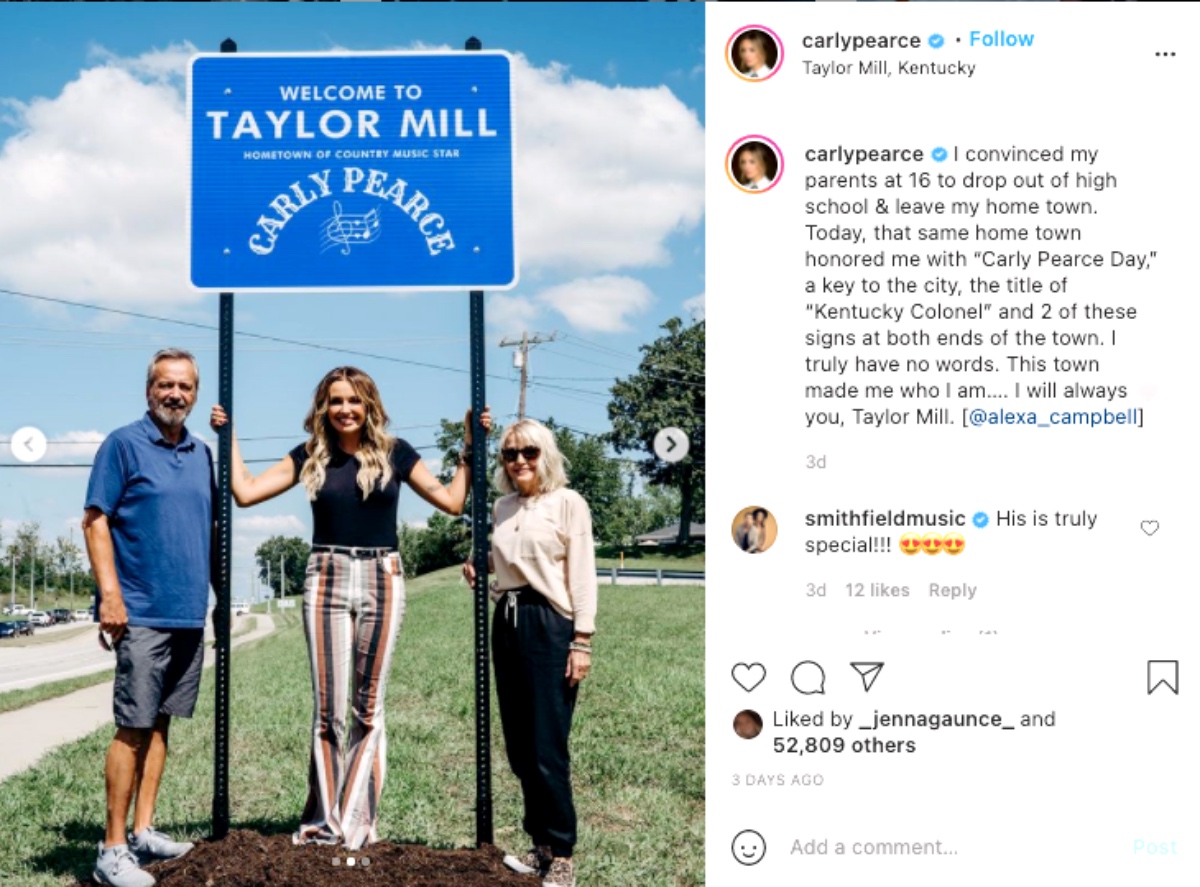 She paused to resounding claps and laughter.
"It all started here for me. I remember playing down the hill here, just dreaming about one day maybe having this happen to me. Taylor Mill's always been such a part of my story, and I never wanted to lose sight of that. I'm so grateful and honored for this. My grandparents were very special to me, and that's the Pearce name. They both passed away before this happened to me. I always told them that if I had the chance to make it, I would keep their name alive."
Emotionally, she added, "And so I kind of feel like I'm going to keep them alive here. So, thank you for this!"
Carly Pearce's rise to fame is an exciting story to tell – from performing sold out shows to being inducted into the Grand Ole Opry, but that's not all Pearce wants for her story. She is hoping the journey ahead will find her exploring bigger and better opportunities, and she's not beyond dreaming she'll go down in history like Dolly Parton, Reba McEntire, and Loretta Lynn.
Be sure to catch up on everything happening with Carly Pearce right now. Come back here often for all Carly Pearce spoilers, news, and updates.