Moving on from a marriage of 26 years wasn't easy for Reba, but she's picking up both her personal and business life and is finding brighter places. Reba McEntire's love story is proof that beautiful things can come from the unlikeliest places and happen in the unlikeliest of times.
The country superstar's romance with actor Rex Linn began when her mother Jacqueline got sick during the pandemic (she died last year). When life got too tough for Reba, Linn was one of those people she could count on to talk to and feel better.
Reba McEntire Opens Up about Her Relationship with Long-time Acquaintance Rex Linn
On Thursday, the singer-songwriter appeared on Today and chatted about her blossoming relationship, which she says is getting stronger with time, with Rex Linn.
"Rex and I have known each other since '91 when we were in The Gambler movie together with Kenny Rogers and then have known each other, kept in contact," Reba, 66, told the morning show.
"And then in 2020 when Mama got sick, he called me," she added. (Her mother died of cancer.) "We'd gotten to see each other before because we're both on Young Sheldon. So starting in March of 2020, we just kept talking and visiting and finally got together, see each other in June. And we've been pretty much inseparable ever since."
Reba McEntire and Rex Linn's Relationship Timeline
The pair went on their first date in January, but seriously started dating amid the pandemic.
"It's good to have a person to talk to, laugh with, get into subjects about what's going on," she shared in October last year. "Discussions about our past, our family, funny stories, him being an actor, me being an actress. And he's very into my music. I'm very into his career."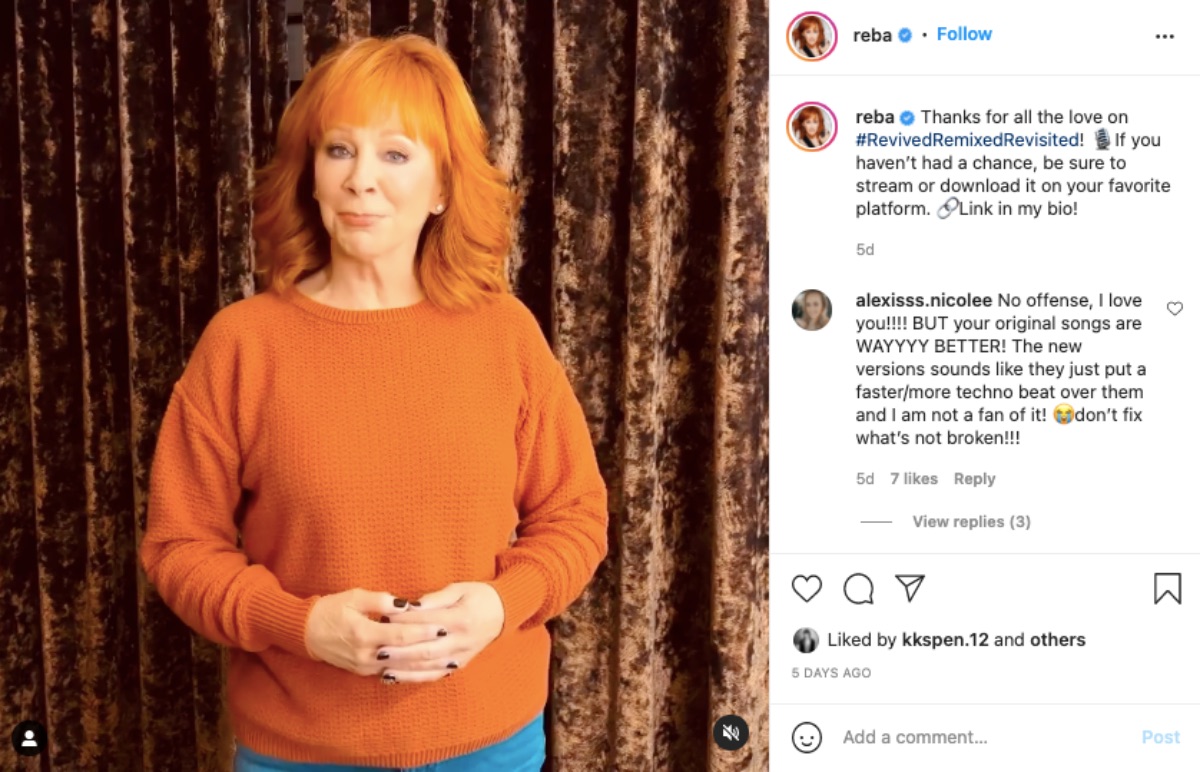 The couple went on their first ever movie date in January when they went to a theater to watch Tom Hanks' movie "News of the World".
"AMC offers private screenings…. we took them up on it. First movie date!" McEntire captioned the photos taken during the night-out, which Linn shared to his Instagram page.
McEntire and Linn, who sweetly call each other "Tater Tot" and "Sugar Tot", made their red carpet debut as a couple at the CMA Awards in November 2020. "We're both excited that he's going to be there with me," McEntire told PEOPLE ahead of the show.
McEntire has been married twice before. She and her husband of 26 years Narvel Blackstock called it quits and divorced in 2015. Before then, she was married to Charlie Battles from 1976 to 1987.
In 2017, she last dated Anthony "Skeeter" Lasuzzo before they split in 2019.
Linn was previously engaged to American healthcare consultant Renee DeRese in 2010.
Be sure to catch up on everything happening with Reba McEntire right now. Come back here often for all Reba McEntire spoilers, news, and updates.