Toby Keith Drops New Music in 5 Years: Chats about Failure of Last Album and Working on the New Album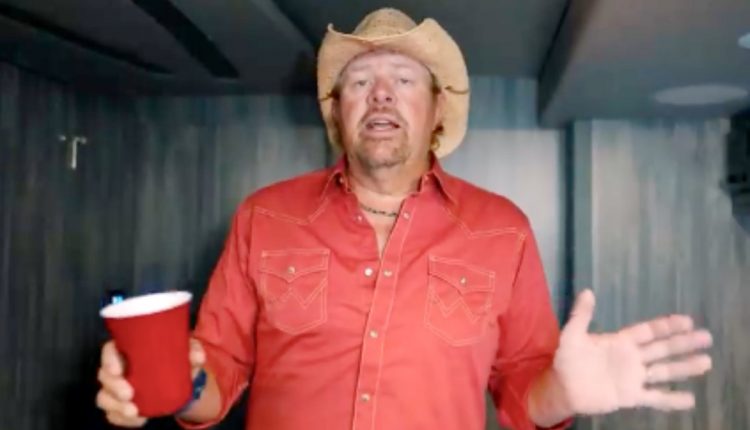 Country star Toby Keith used his time in lockdown productively and creatively. His last album hadn't performed up to his expectations and making another one seemed far-fetched for the musician, but an inspiration changed all that.
Toby Keith is not one for a treadmill or taking the stairs, but whenever he can find a nice day for it, he loves to go for a run. It was on one of those runs that the beginnings of what would become his 19th studio album came to be.
Toby Keith Reveals His Drive to Work on New Album: "Peso in my Pocket"
"I used to run a lot further, but I don't need to anymore," Keith, 60, told PEOPLE in an interview, laughing. "I'm getting too old. There were times when I'd run five days a week, about three miles. And then, my hips would start bothering me. But I still try to get my three miles in."
He added: "I just cannot stay in one place. I got to get out and be moving down the road."
After his 2015 album "35 MPH Town" underperformed, it took the "Should've Been a Cowboy" singer five years in order to release new music. This is the longest time between his releases, because, since his debut album Toby Keith arrived in 1993, he has been releasing albums almost every year.
But on one of those open road runs, he found himself coming up with song ideas for his new album "Peso in my Pocket".
"I'd look at the song ideas I had in my phone before I started running, and then I would take off," he explained. "Next thing I know, my time would be up, and I'd have been constantly working, grinding gears in my head about the songs. I'd get back and put on my recorder on my phone and I would lay down what I got."
"It was a great time for me to write," he added.
A lot has changed in the five years since he last released an album, and that's not only talking about the music industry and music trends, the world has changed a lot as well. For one thing, the pandemic put a pin in a lot of plans for a very long time, but it also gave Toby Keith plenty of time to work on his album.
"I was actually in Cabo, [Mexico] at my house down there when it all hit," Keith said of the pandemic. "I knew immediately that I would be better off in [the] sunshine banging a golf ball around and eating out on an open-air patio than I would be trying to get home. So, we just stayed there."
He stayed there for up to five months last year before he started calls from people craving for some new Toby Keith music, a request he said left him shaking his head.
"I couldn't have been happier with the way the last album turned out," said Keith, talking about 2015's release of "35 MPH Town". "But we could hardly get it played anywhere."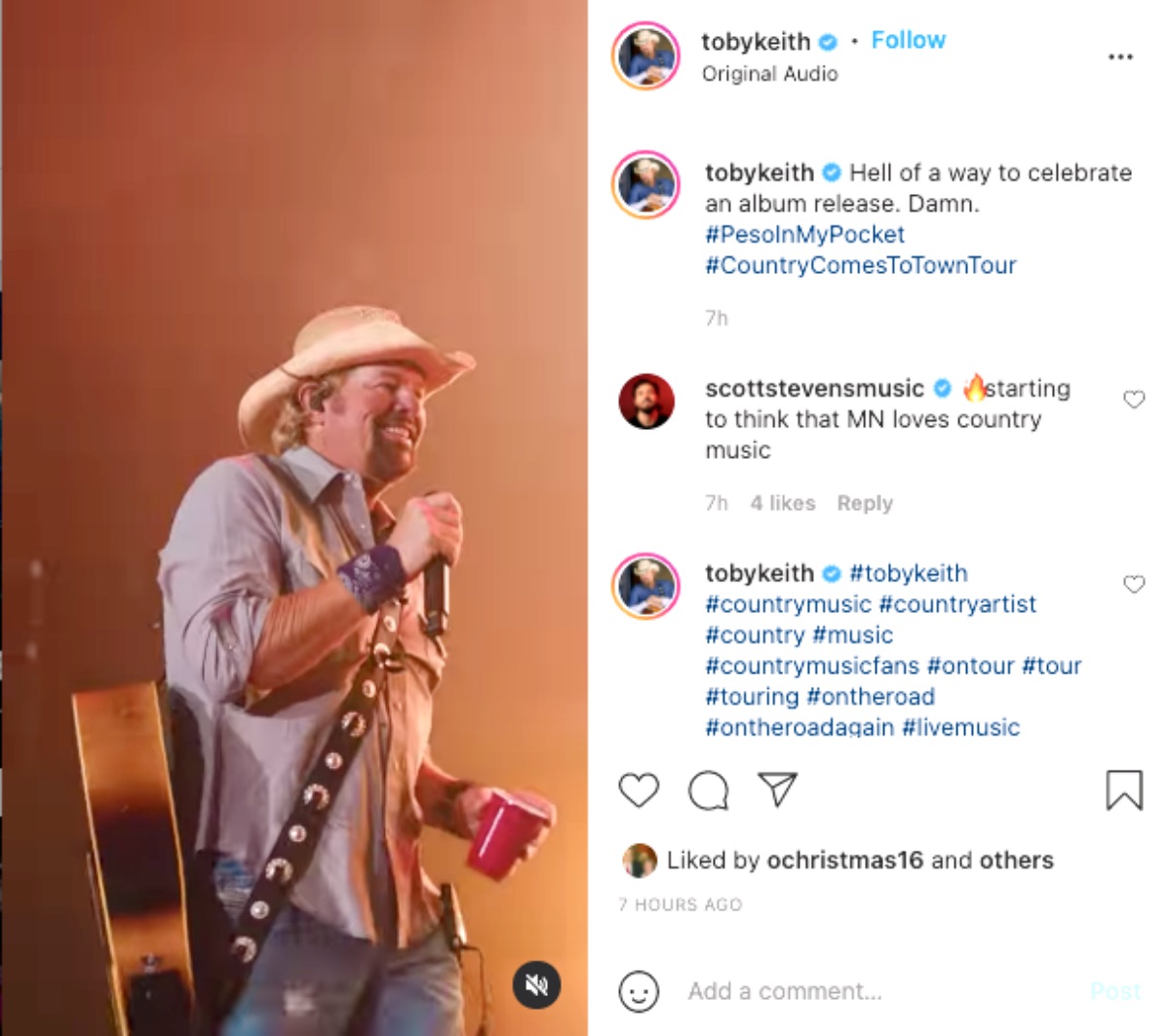 Toby Keith on Feeling Abandoned in the Genre that Made His Career Just Over Two Decades Ago
Just like every other trend, music changes. Every coming year and decade brings in a new style in music and the previous ones are all but abandoned. Sometimes when people hear that classical music or even R&B was all the rage back then, they stare as if they couldn't believe that a generation would ever be interested in that kind of music (or trash if they want to be rude).
And not just music in general, rap, country, pop and others don't sound like they used to do a decade ago. So it becomes hard for older artists to get their songs on the radio.
For Keith, he sometimes feels like he's lost in the genre that gave him multiple number one singles, including "Love Me If You Can", "You Shouldn't Kiss Me Like This", "God Love Her" and "Made in America". It seems as if the music industry has left him behind, and he's struggling to get an audience for the music that used to have a massive fan base.
"It had to have been 2011 or somewhere in there, and it was just as if everyone shut the door and said, 'There's going to be no gradual changing of the guard anymore…we're going to cut this off and we're only gonna play this going forward,'" he said. "And what they started playing didn't sound like what we did."
Be sure to catch up on everything happening with Toby Keith right now. Come back here often for all Toby Keith spoilers, news, and updates.