It's been three years already? On Tuesday, October 12, Kane and Katelyn celebrated their third wedding anniversary. In honor of the special day, Kane Brown shared some throwback pics on Instagram, along with a moving message.
Kane and Katelyn Brown Happily Celebrate Their 3 Years of Marriage
Kane Brown celebrated the occasion with happy memories from the pair during their years of relationship. In one of the pictures, Kane Brown wore a cap that read "Family".
"Happy anniversary to my rock, my best friend, the best mother and wife I could ask for!" the 27-year-old country star captioned the post. "From 21 to 28 baby I can't wait to grow even older with you ❤️ here's some flashbacks."
The three-year marriage is blessed with 23-month-old daughter Kingsley Rose. Kane Brown has frequently gushed about his baby girl in some of his interviews, sharing her love for music and her easy going personality.
Katelyn commented on her husband's sweet post, writing, "I LOVE YOU so much ❤️❤️❤️❤️."
She also shared her own private post on her Instagram page, captioning it: "happy anniversary to my world ! I love you more every day! Could not ask for a better husband or father 💕 here's to many more years and memories together xoxo"
Kane Brown has proven over and over again that he's big on family, from singing about his love for his family to actually featuring them in his music video.
In 2020, Brown released the music video for his single "Worship You", which featured both his wife and young daughter Kingsley.
"It meant the world to me to be able to film the 'Worship You' video with Katelyn and Kingsley," Kane told PEOPLE last year. "This video will always have a special place in my heart because we filmed it together as a family."
Brown celebrated his wife this past Mother's Day, writing: "We love you so much mama happy Mother's Day ❤️."
Brown on How Having His Own Family Has Impacted His Life
In March, Brown chatted with PEOPLE about what life is like for him as a father, especially during the COVID-19 lockdowns.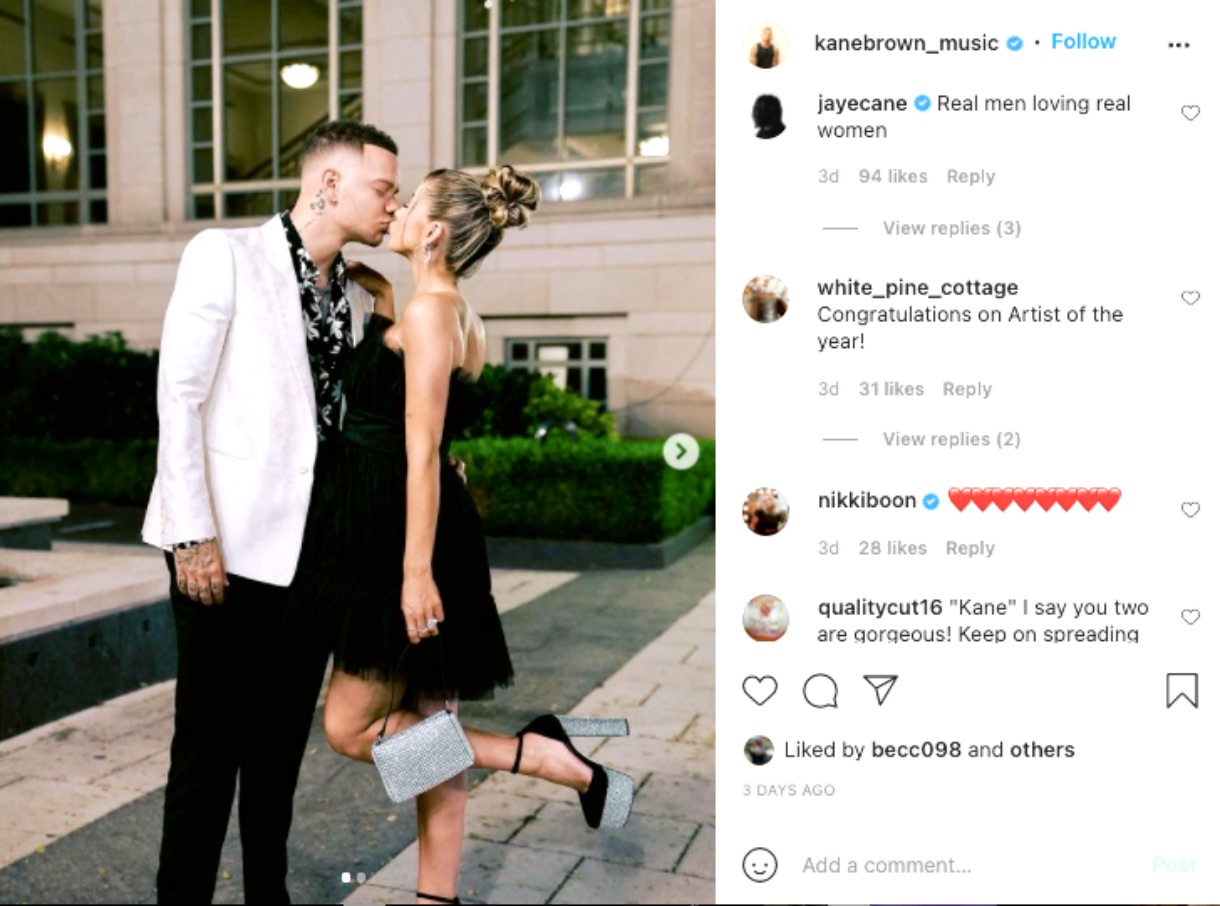 "I have learned to be patient, and I've also learned that there's true love. And if anybody ever got between me and my daughter, I don't know what would go on," he jokingly said. "She's super chill. Kind of like me, just laid back, and if she gets mad, she's super easy to cheer up real quick."
"Kate's been a great mom and a huge backbone for me if I have to go to the studio or if I go to a writing session," he added. "There's never anything that she can't handle. She never hits me up and says, 'Hey you have to leave your write early because I have to do this.' She's just there, so she's awesome."
Kane Brown and Katelyn tied the knot in October 2018 at a ceremony attended by 200 of their close friends and family. Brown proposed to Katelyn on Easter Sunday in 2017 while the two were watching The Amityville Horror.
Be sure to catch up on everything happening with Kane Brown right now. Come back here often for all Kane Brown spoilers, news, and updates.