Don't miss the 56th Academy of Country Music Award (ACM), which airs Sunday night! An annual treat for country music lovers, the award ceremony will make history this year for a very special reason.
Learn about the highlights, how the ACM will make history, and how to watch below. We've even got the list of don't-miss acts and insights from the famous country music co-hosts!
Academy of Country Music Awards Airs Sunday Night With Mickey Guyton As First Black Solo Female Artist to Host: Find Out Her Co-Host and Watch the Video!
Keith Urban is set to co-host the Academy of Country Music Awards Sunday night with Mickey Guyton. She will make history by becoming the first Black solo female artist to host the Academy of Country Music Awards.
Mickey and Keith told People that they first teamed up to perform Guyton's country music song, "What Are You Gonna Tell Her?" at last year's Annual ACM Awards.
On that occasion, Mickey sang as Keith took on the role at the piano. The 37-year-old Guyton and 54-year-old Urban first "got into rehearsals for that song" with Keith feeling "kinda freaked out" about playing the piano.
However, he complimented her for making it "super easy." That experience turned Urban into a believer in Mickey's talents.
If you missed it, check out the video below:
"The idea of doing it with Mickey was so natural for me because we played together on the show last year and we just hit it off," revealed Keith.
Guyton feels equally enthusiastic. She revealed that when Urban called her about co-hosting the prestigious country music award ceremony with him, she gushed, ""Yes! Do I have a pulse?"
Keith Urban, Mickey Guyton Set To Orchestrate Country Music Greatest Singers at ACM Awards
With Keith and Mickey at the helm, the 56th Annual ACM Awards will feature:
● Dierks Bentley performing U2's "Pride (In the Name of Love)" alongside husband and wife duo, The War and Treaty.
● Brothers Osborne crooning "I'm Not For Everyone
● Kenny Chesney belting out "Knowing You"
● Eric Church singing "Bunch of Nothing"
● Luke Combs taking the stage for "Forever After All"
● Dan + Shay performing "Glad You Exist"
● Alan Jackson proving "You'll Always Be My Baby"
● Chris Young and Kane Brown teaming up for their popular duet, "Famous Friends."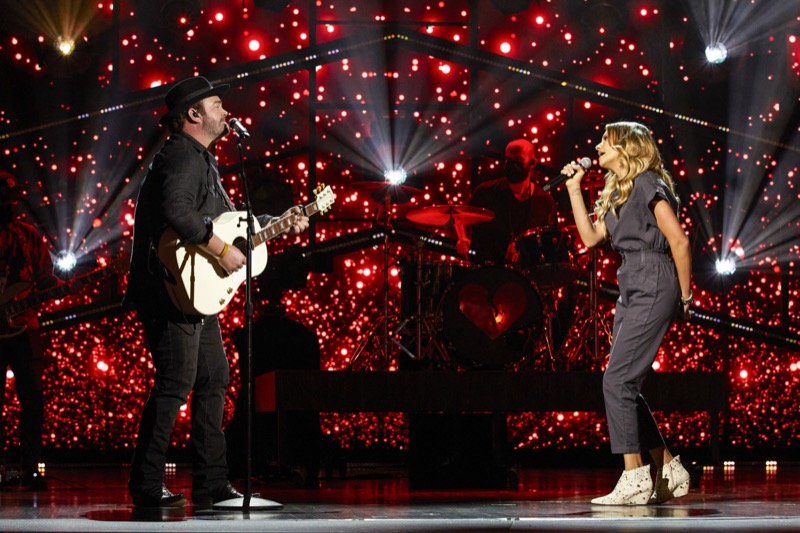 If you're looking at this list and feeling disappointed that you don't see Mickey Guyton and Keith Urban on it, we've got you covered! Turn up the volume and drop what you're doing to catch Mickey delivering her famous song, "Hold On." And yes, the beloved Keith Urban will also take the stage to show exactly why he's still one of country music's favorite and finest singers.
When and How to Watch
Catch the live broadcast of the 2021 Academy of Country Music Awards streaming from Nashville on Sunday April 18:
● Time: 8 to 11 p.m. EST live (delayed Pacific time); 7 – 10 p.m. Central Time
● Channels: CBS and Paramount+ (Paramount+ will stream both on demand and live).
● Locations: Nashville's Grand Ole Opry House, historic Ryman Auditorium, and beloved Bluebird Cafe
Check Country Music Lane daily for country music singer updates and Keith Urban and Mickey Guyton news.