Country musician Jana Kramer is known for sharing her thoughts and life with the world. Her recent split from her husband of six years, Mike Caussin, has seen the star opening up about everything: the pain of having an unfaithful partner, the shock of going through a divorce, how it'd feel to be alone in the house when her kids leave to stay with their father for the first time, seeing her ex move on with another woman etc.
But now, Jana's re-evaluating her life and she's decided she can't have the stress of public opinion weighing down her every choice in life. In the future, whenever she falls in love again, she'll be keeping things private.
"You know, I have been very open in all my relationships, especially with my last relationship," Kramer, 37, told PEOPLE at the iHeartRadio Music Festival in Las Vegas on Friday, referring to her tumultuous breakup from ex Mike Caussin.
Country Star Jana Kramer Discusses Plans to Maintain Privacy in Her Relationships Going Forward
Jana has recently been seen hanging out with NFLer Jay Cutler, who split from Kristin Cavallari in 2020 after 7 years of marriage, and they were photographed on a date together at a bar opening in Tennessee.
When asked about her relationship with Jay Cutler, she replied, "Right now I just want to enjoy and keep things close to me."
During the interview, Kramer also chatted about her latest song "Voices", which she said helped her get through her painful divorce from Caussin.
"For the last four months or six months, I was like, I'm not worthy. I'm not lovable. I don't deserve it. I'm not pretty, I'm not enough," she shared. "And now it's like I'm taking those negative voices and throwing them out and saying, no, I am worth it. I do deserve love. I am enough. I'm worthy of all of that."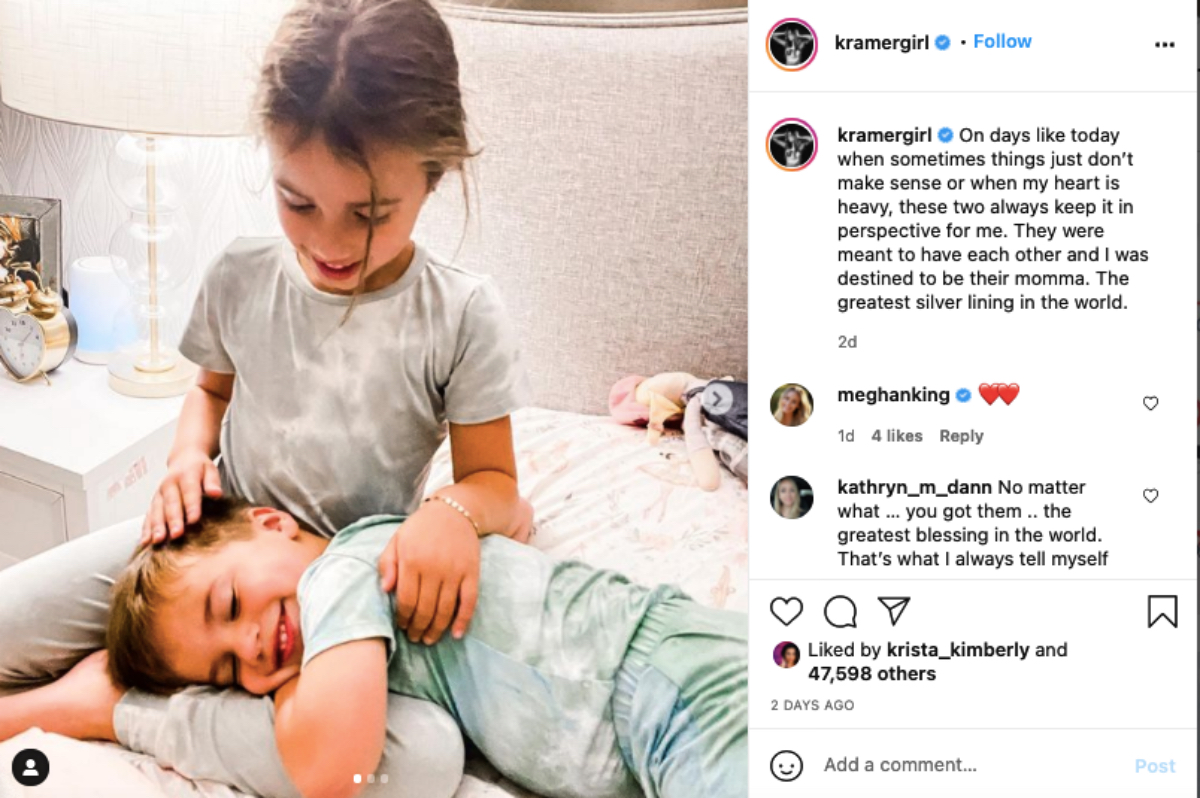 Jana Kramer Reflects on the Difficulties of Co-parenting
The worse is fortunately behind for Jana Kramer, who is looking forward to better days, but there's still one thing that keeps on tormenting her. Co-parenting is tough on most people, and Jana Kramer is no exception.
"I have to basically put aside my own feelings of hurt and anger and frustration and betrayal, which are all very much there. It's really hard to do when you have that betrayal and you want to be angry, but I have two beautiful children that don't deserve that energy," Kramer said, referencing daughter Jolie Rae, 5½, and son Jace Joseph, 2½, both of whom she shares with Caussin.
"Whenever we're with the kids we're always very energetic to each other and we respect each other," she added. "It's very hard. I go in the car and I'll either cry or call friends and just scream."
Be sure to catch up on everything happening with Jana Kramer right now. Come back here often for all Jana Kramer spoilers, news, and updates.