Country star Luke Bryan will be making a subtle change to his schedule in the coming weeks: he will be transforming from an American Idol judge to a solo host at the upcoming 2021 CMA awards.
While it was a decision that Luke Bryan certainly did not jump into, he's, however, excited to get to be up there to celebrate his fellow country pals and to celebrate the enduring strength of country music. Can someone give me some "Spring Break…Here to Party" tunes?
Luke Bryan Announces He's Hosting CMA Awards: "An Honor"
On Monday, October 18, Luke Bryan shared the good news that he will be hosting the 2021 CMA awards "for the first time". He will also become the first star to host the awards solo in 18 years.
"It's an honor to announce I'll be hosting the 55th annual #CMAawards for the first time!" Bryan, 45, tweeted. "Tune in to the live show Wednesday, Nov. 10 at 8/7c on ABC. Don't miss Country Music's biggest night! @CountryMusic".
The last solo host of the awards show was Vince Gill in 2003 – the last year he hosted the awards show after a 10-year solo hosting streak. He also hosted the 1992 and 1993 ceremonies with Reba McEntire and Clint Black, respectively.
"Being asked to host the CMA Awards was definitely something I put a lot of thought into before answering," Bryan shared in a press release.
"The pressure that comes along with that can be overwhelming, but knowing I get to help honor and celebrate so many of my friends, I knew it was something I couldn't turn down," he continued.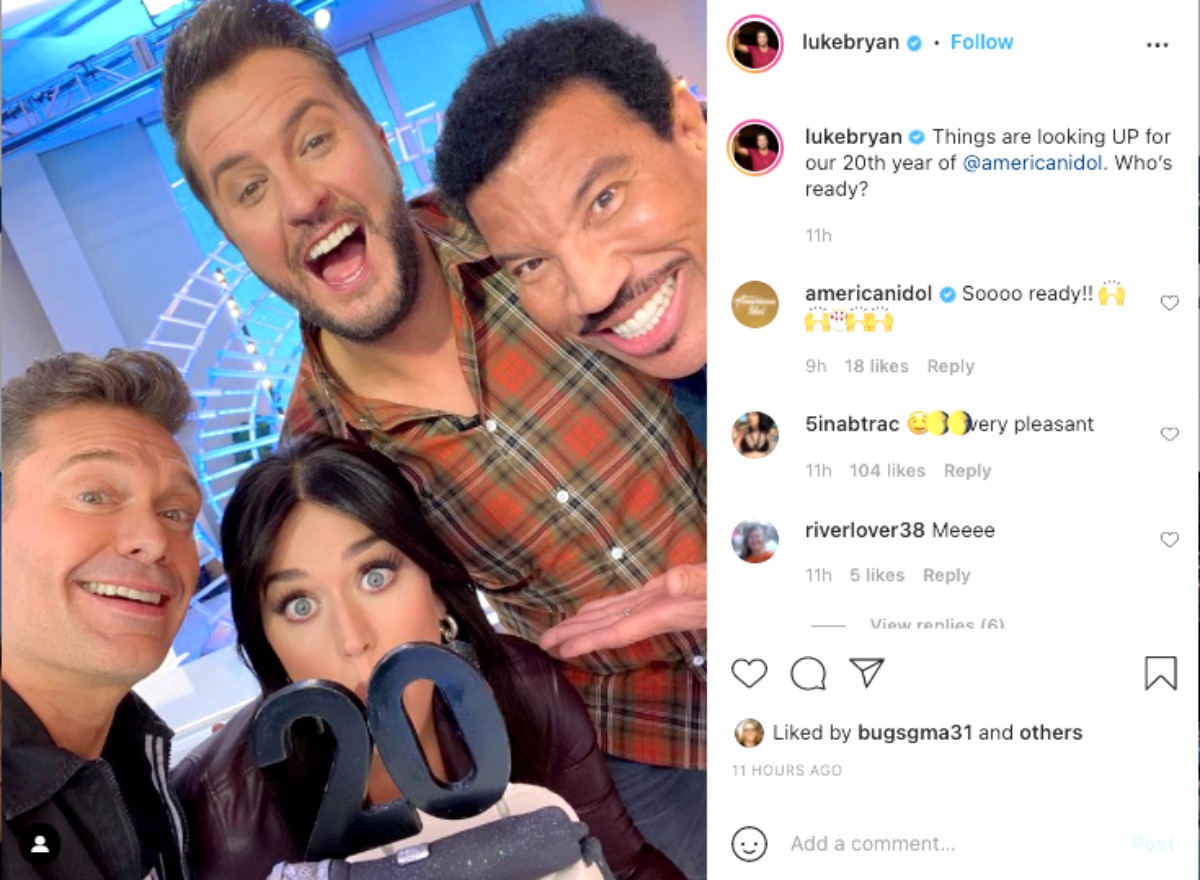 The previous hosts of the award show include McEntire and Darius Rucker in 2020 and Carrie Underwood, Dolly Parton and McEntire in 2019.
This year, Bryan is also nominated for his performance of "Buy Durt" with Jordan Davis. The most nominated artists at this year's awards show are Eric Church and Chris Stapleton. They are both up for five awards each in the same categories: entertainer, male vocalist, album, single and song of the year. (Church is the reigning entertainer of the year.)
Following closely behind with four nominations is Gabby Barrett, who is up for new artist, female vocalist, single and song of the year. (Both single and song awards are for her hit "The Good Ones.")
Mix engineer Jason Hall and producer Jay Joyce are also up for four awards.
The CMA awards are set to air on Nov. 10 from Nashville on ABC.
Be sure to catch up on everything happening with Luke Bryan right now. Come back here often for all Luke Bryan spoilers, news, and updates.