Troyal Garth Brooks is a reputed singer and songwriter in the American music industry. He was born on the 7th of February, 1962, and is popular among music lovers for his seamless fusing of rock and country music in his songs. The 59-year-old singer is one of the best-selling artists of all time, having sold over 170 million albums globally. He has sold over 156 million albums in the US alone, making him the best solo album-selling artist in the US.
Growing Up And Rise To Fame
Garth grew up in the Yukon, Oklahoma, the youngest son of his late parents, Tryal Brooks Jr., and his Irish mother, Colleen Carroll. Garth developed his love for music as his parents organized talent shows every night weekly, with him and his siblings mandated to perform. Even though he learned how to play the guitar and the banjo, he was more focused on sports in his high school days. He would later get a sports scholarship to the Oklahoma State University in Stillwater, where he was part of the javelin throw team. He graduated in 1984 with a degree in Advertising and would later go on to get his MBA from the same university on the 6th of May, 2011.
Garth was a big fan of rock music from his high school days, listening to the likes of Townes Van Zandt, Dan Fogelberg, James Taylor. However, he developed a love for country music in 1981 after listening to a song by George Strait titled "Unwound", which happened to be the first single by the country star. He started his career as a musician in 1985, by performing in bars across Oklahoma. He was encouraged by Rod Phelps, an entertainment lawyer to kickstart his musical career from Nashville that same year.
Garth released his self-titled debut album in 1989 to widespread acclaim. His first single, " Much Too Young (To Feel This Damn Old)" made it to the top 10 of country music charts, with follow up singles "If Tomorrow Never Comes" and "Not Counting You" peaking at number 1 and 2 respectively.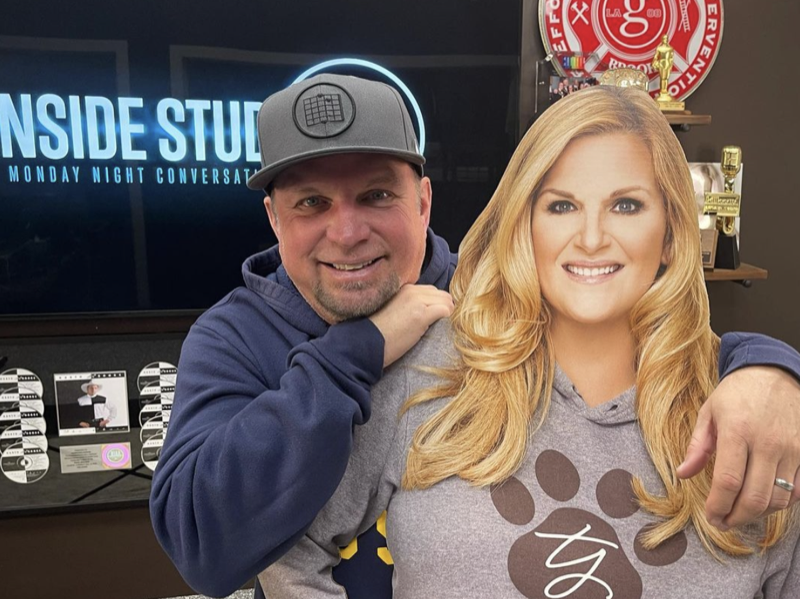 Since then, the award-winning superstar has gone on to release 13 other albums. Garth is currently the only artist in music history to have 9 of his albums be Diamond certified by the RCA, besting the record set by The Beatles, who had 6. He is the recipient of several music awards include 2 Grammy Awards, Best-selling Solo Albums Artist of the Century from the RIAA, and 17 American Music Awards. He performed the song "Amazing Grace" at the presidential inauguration of Joe Biden on the 20th of January this year.
Relationships And Marriage
Garth got married to Sandy Mahl on the 24th of May, 1986, and share three daughters with her- Taylor Pearl, August Anna, and Allie Colleen. They divorced on the 17th of December, 2001 after 15years of marriage. He got remarried on the 10th of December, 2005 to the recipe maker and country singer, Trisha Yearwood. Garth became a grandfather after his daughter, August, gave birth to his granddaughter, Karalynn, in July 2013.
Be sure to catch up on everything happening with country music. Come back here often for Garth Brooks news and updates.