Martina McBride is one of the most successful vocalists in the country music genre, with her prowess as a singer and songwriter well-known among her peers and music lovers. Born on the 29th of July, 1966, her singing range in the soprano notes makes her stand out.
She has released 14 albums, with 8 of them certified Gold by the RIAA. Among the many awards in her successful country music career include being a 3-time winner of the Academy of Country Music Awards for the "Top Female Vocalist" and 4-time winner of the "Female Vocalist Of The Year" at the Country Music Association Awards.
Martina has sold over 14 million copies of her albums in the United States.
Growing Up And Rise To Stardom
Martina was born to her parents, Daryl and Jeanne Schiff, in the town of Sharon, Kansas. She grew up with her three siblings- brothers Steve and Martin, and Gina, her sister. She developed her love for country music at a tender age through her father. He would later make her part of his band, The Schiffters, when she was about 9 years old.
Her development as a singer grew in leaps and bounds when she performed with The Schiffters. She would later perform in Wichita with the rock band, The Penetrators.
Martina's breakthrough came when she was given the opportunity by Garth Brooks to perform as the opening act on his 1990 road tour. However, she had to land a recording contract with a label.
She got a recording contract with RCA Nashville in 1991 after her husband, John Mcbride, helped in producing her demo tape. She released her first album, The Time Has Come, in 1992. She got her first hit song, "My Baby Loves Me", from her second album in 1993, The Way That I Am.
Martina released five albums between 1992 and 1990, before releasing her platinum-certified Greatest Hits album in 2001. The album is Martina's highest-grossing album to date, comprising of hit songs like " Strangers", "Blessed", and " When God-Fearin Women Get The Blues".
She made an appearance on the second season of NBC's Songland in May last year, releasing the sing, "Girls Like Me".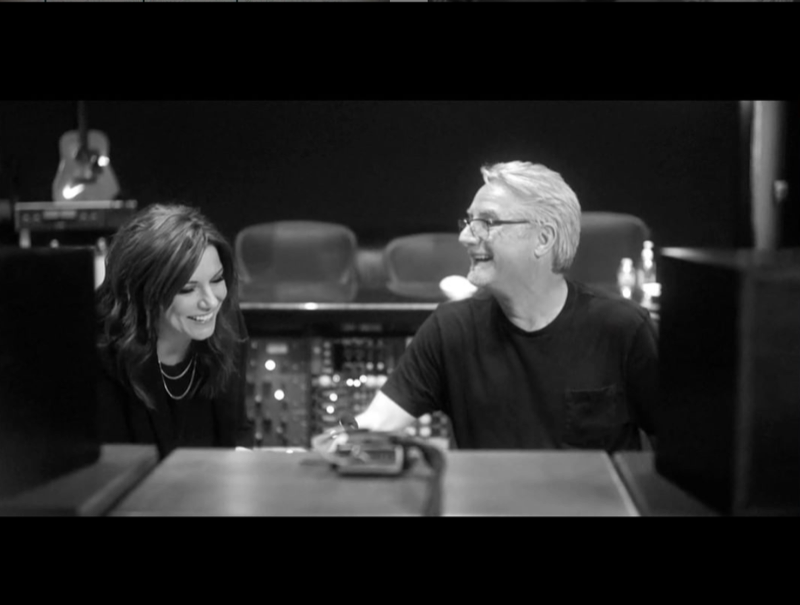 Relationships And Married Life
Martina met John Mcbride in 1987 in Kansas City, while she was still a member of her father's band, The Schiffters. Shortly after their first meeting, the pair got engaged. About a year later, they got married in 1988. A year into their marriage, they moved to Nashville, Tennessee, in 1989 to pursue their musical careers.
John Mcbride worked as the sound engineer for Garth Brooks while she hung around doing odd jobs for his band. The couple share three daughters: Delaney Katharine, Emma Justine, and Ava Rose Kathleen.
Martina took the huge decision to reduce her road tours after giving birth to her daughters, so she could be a good mother to them. Her decision didn't go down well with her manager, Joe Galante, who felt she was taking a massive hit financially. Regardless, Martina stood by her decision.
Be sure to catch up on everything happening with Martina McBride right now. Come back often for country music and celeb news and updates.
Image credit: Martina McBride Instagram